There are few things us Brits love more when the sun comes out than a good ol' fashioned BBQ and we're sharing our top tips for making sure you have everything you need to host the ultimate summer BBQ this year. By ensuring that you have all the kit in place before the event you won't have to stress about where things are and can focus on the most important thing – serving delicious smokey food for everyone to enjoy.

---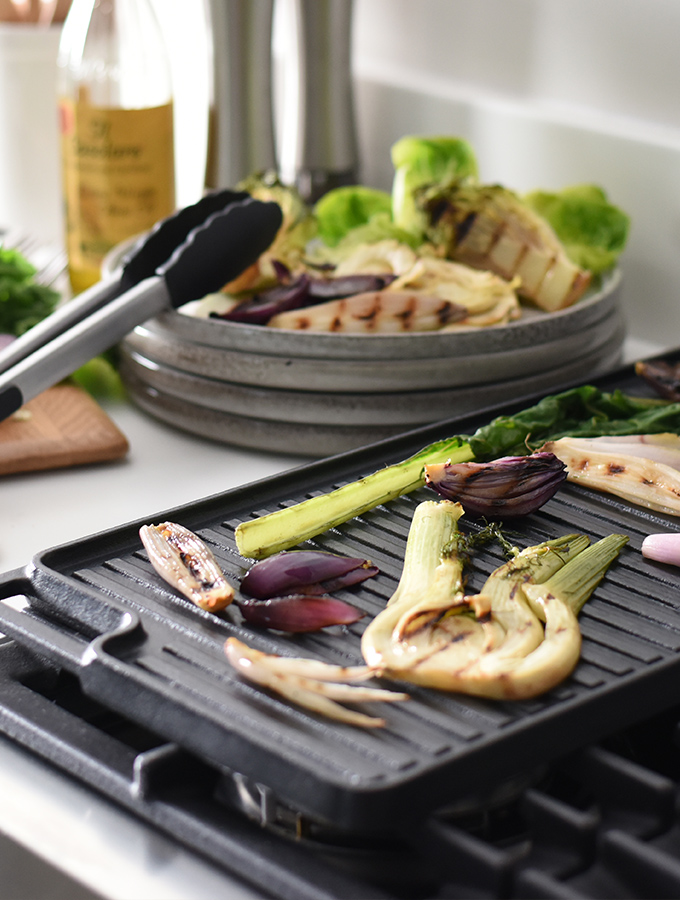 Cast Iron Griddle
Even heat distribution – A cast iron griddle can help you maintain a steady heat that is distributed evenly across the pan which allows to you rest easy knowing that all your food is getting cooked at the same rate. We find this is particularly helpful when cooking raw meat, just remember to preheat your griddle for 10 minutes before cooking.
Control fiddly ingredients – Foods like fish and vegetables often fall between the cooking grates when cooked directly on a BBQ so by moving them to a griddle you will be able to turn these troublesome ingredients with ease.
Keep cooked foods warm – After cooking move your pan to the very edge of your BBQ as far from your heat source as possible and it becomes an excellent way to keep your food warm thanks to cast iron's incredible capacity to retain heat.
---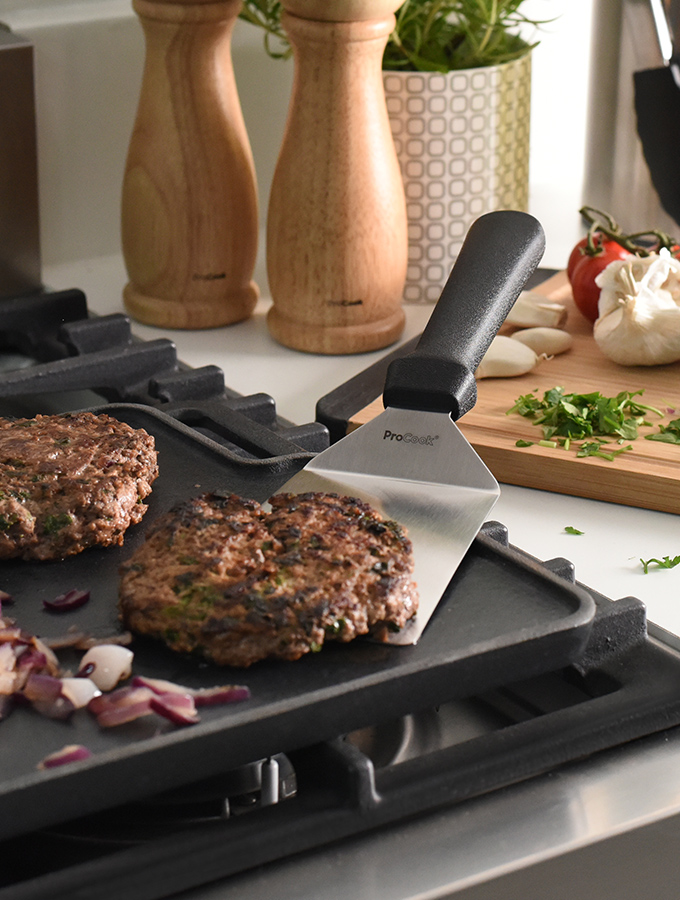 Utensils
Hygiene is paramount – Whenever you are cooking or preparing food hygiene is of the upmost importance. Using tools helps reduce the transmission of germs or bacteria and always use different utensils for raw and cooked meats to prevent food poisoning.
Keep a tight grip – The correct tools will help you manoeuvre hard-to-hold ingredients easily around your barbeque to minimise the risk of burning, slipping or sticking and ensure everything is cooked through.
Reduce risk of injury – BBQ's can get very hot so resist the temptation to move things around with your hands and use utensils with long handles such as a pair of tongs to keep hands a safe distance away from the heat.
---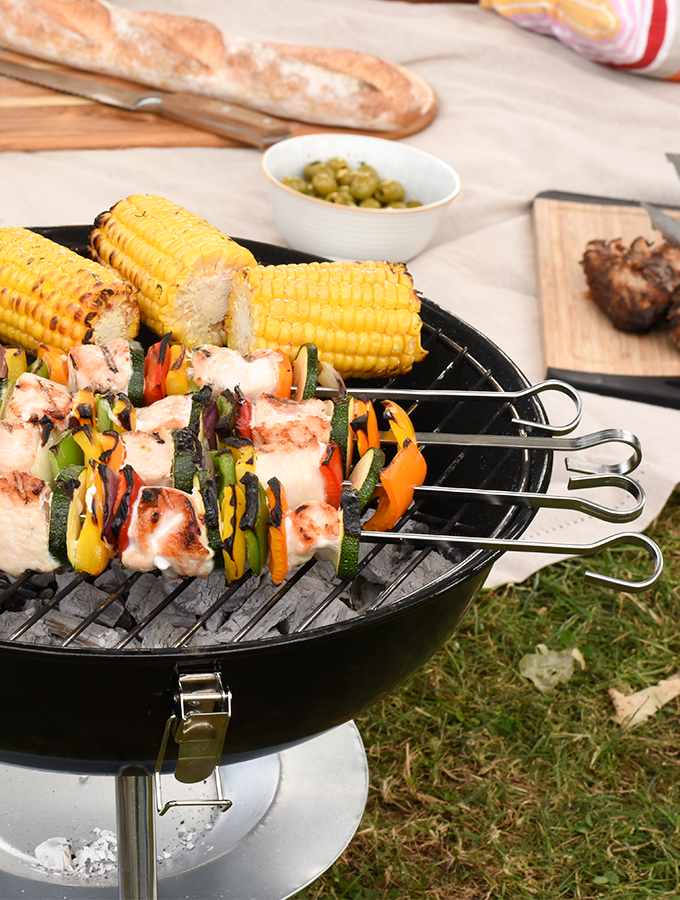 Accessories and Gadgets
Take out the guesswork – Using a food thermometer to check that your meat is cooked properly will help prevent the potential of food poisoning and means that you can serve your loved ones stress-free.
Keep messy hands at bay – Not everyone likes to get messy hands during a barbeque so provide skewers and if you're serving our Mexican style griddled corn recipe, corn on the cob holders to ensure that your event is an enjoyable experience for all.
Wear the uniform – A quality apron and oven glove are a must when running a BBQ and not just to show everyone who is in charge! They'll help protect your clothes and body from heat and spills and are something no BBQ enthusiast should be without.
---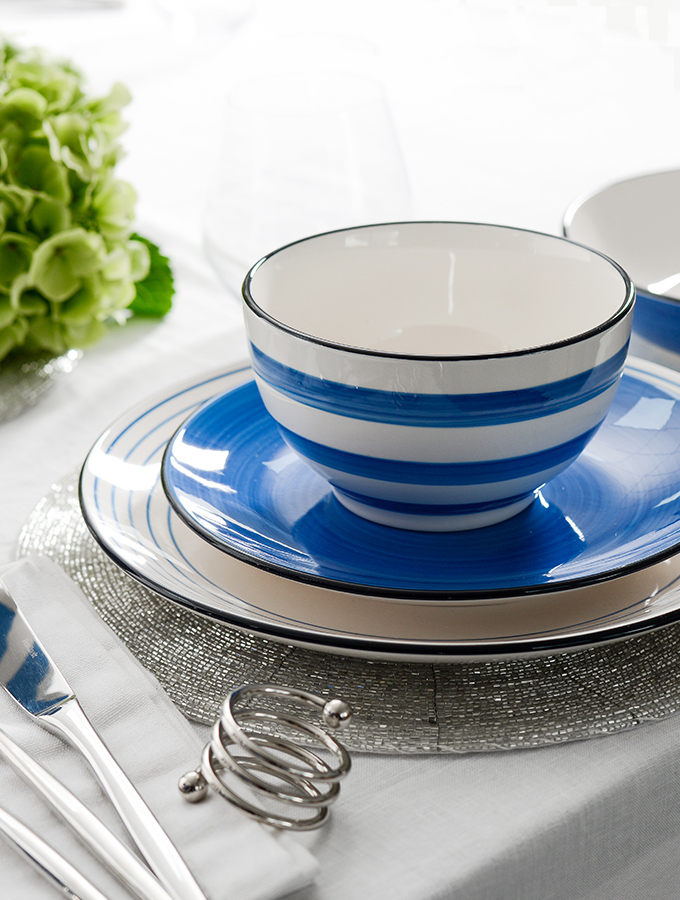 Tableware and Serveware
Go green – Avoid using disposable paper and plastic plates and bowls and opt for colourful tableware instead like our stylish Coastal range. Not only is it easier to eat from but it helps protect the planet at the same time.
Think ahead – By choosing serving dishes that have ample room for what you're serving you will avoid that flustered feeling when you have too many sausages or skewers for the dish!
Pay attention to the finer details – Consider what your guests are drinking and make sure you provide appropriate glassware. If you are hosting a sit-down affair think about what cutlery they may need as well as placemats and napkins for the table.
---
Some of our favourite BBQ recipes