The sun is out, temperatures are climbing and that can only mean one thing… it's time for a picnic! Gone are the days of hitting the shops for plastic-wrapped snacks and single use paper plates. Instead, we're showing you how to enjoy a sustainable picnic that is not only delicious and fun but kind to the environment too.

Planning your picnic options
Many of us immediately think of heading to the shops when we start planning a picnic, but this can result in lots of unnecessary plastic wrapping. Homemade sandwiches are quick and easy to make and can be kept from being squashed by packing into reusable food storage containers. Our vegetable tartlets are a great way to make healthier options more exciting for picky eaters and can be tailored to guest's tastes, whereas vegetable crisps and a simple homemade hummus are a tasty snack that are easy to take on the road with you. Homemade options can help avoid excessive packaging and keep you in control of what's in your food making for a much healthier spread without compromising on flavour.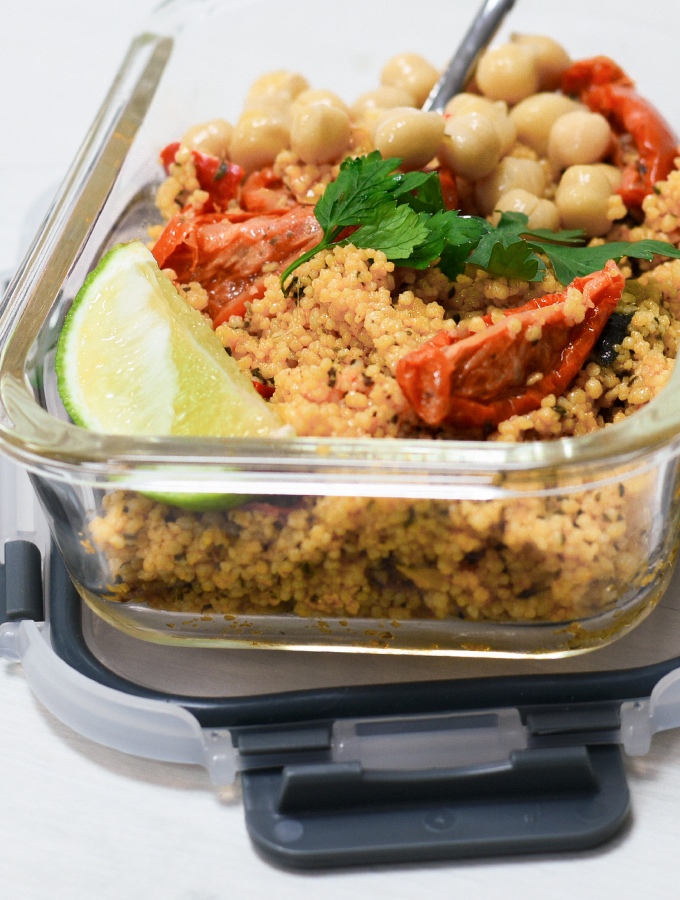 Taking your picnic from A to B
One of the key things to consider is how you're going to transport your food to your chosen picnic spot. Our Life's a Beach range features several great options including bamboo lunchboxes, reusable coffee mugs and drinks bottles that help keep your food and drink safe whilst on the move. Alternatively, our glass ovenware storage dishes are perfect for taking larger meals such as couscous, cooked meats and pasta dishes with you, and the best bit? They save on washing up! Simply cook your recipe in the glass dish, allow to cool and cover with the plastic lid. Pop it in the fridge and simply pick it up on your way out the door – easy!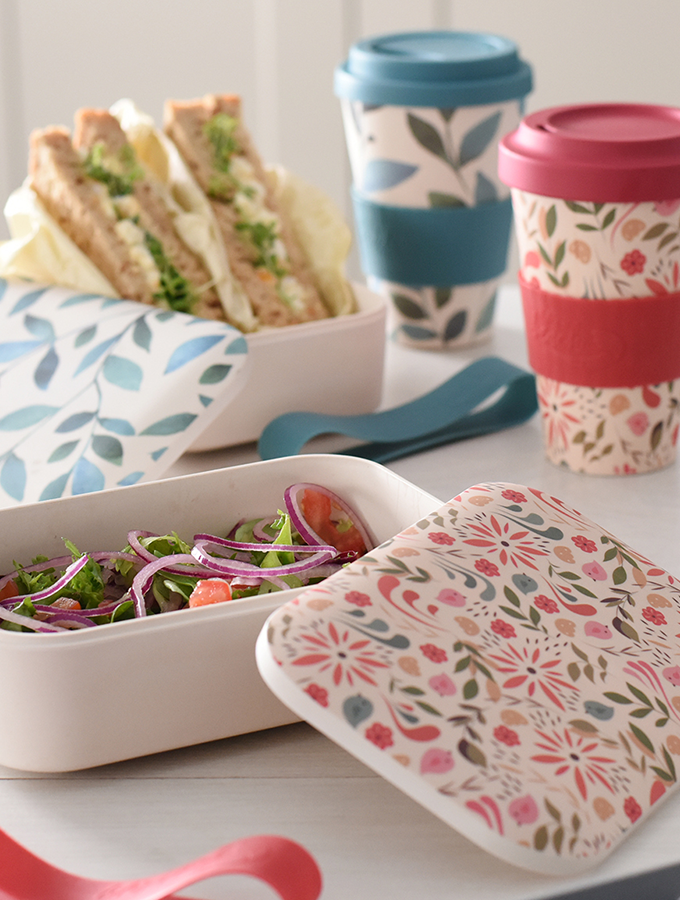 Best part of a picnic… time to tuck in!
Single use plates and cutlery may have once been the norm at a picnic but with so many stylish alternatives available, enjoying a more sustainable picnic is easy. A bamboo lunchbox is not only a great way to transport food but can also act as a plate too. For little ones, tableware designed with children in mind makes lunchtime easy and fun. Our bamboo set is a great one for the planet as it is 80% biodegradable and also contributes 10% to the Life's a Beach charity that works to protect British beaches, and with two colourful designs is sure to please even the fussiest of eaters. Dishes that require cutlery don't always call for throwaway plastics, instead a reusable travel cutlery set that can be washed and used time and time again is a much better investment both for your pocket and the planet.
Picking your picnic spot
It goes without saying that wherever you choose to picnic, always take a bag with you to collect any rubbish and dispose of this appropriately. Avoid areas that may disrupt local wildlife and as much fun as a picnic can be, always remember to leave no trace.
---
Shop the post
Browse all our lifestyle posts for more tips and tricks and if you're looking for something different to cook this evening, why not check out our recipe section too?