A romantic night in is a sure fire way to impress your loved one whether it's one of your first dates or a Valentine's celebration twenty years in, but creating the perfect atmosphere is something that isn't always as easy as first thought. We're walking you through our top tips for planning the perfect night in, taking all the guess work out for you so you can concentrate on the most important part of the night – the food.
Step one: plating up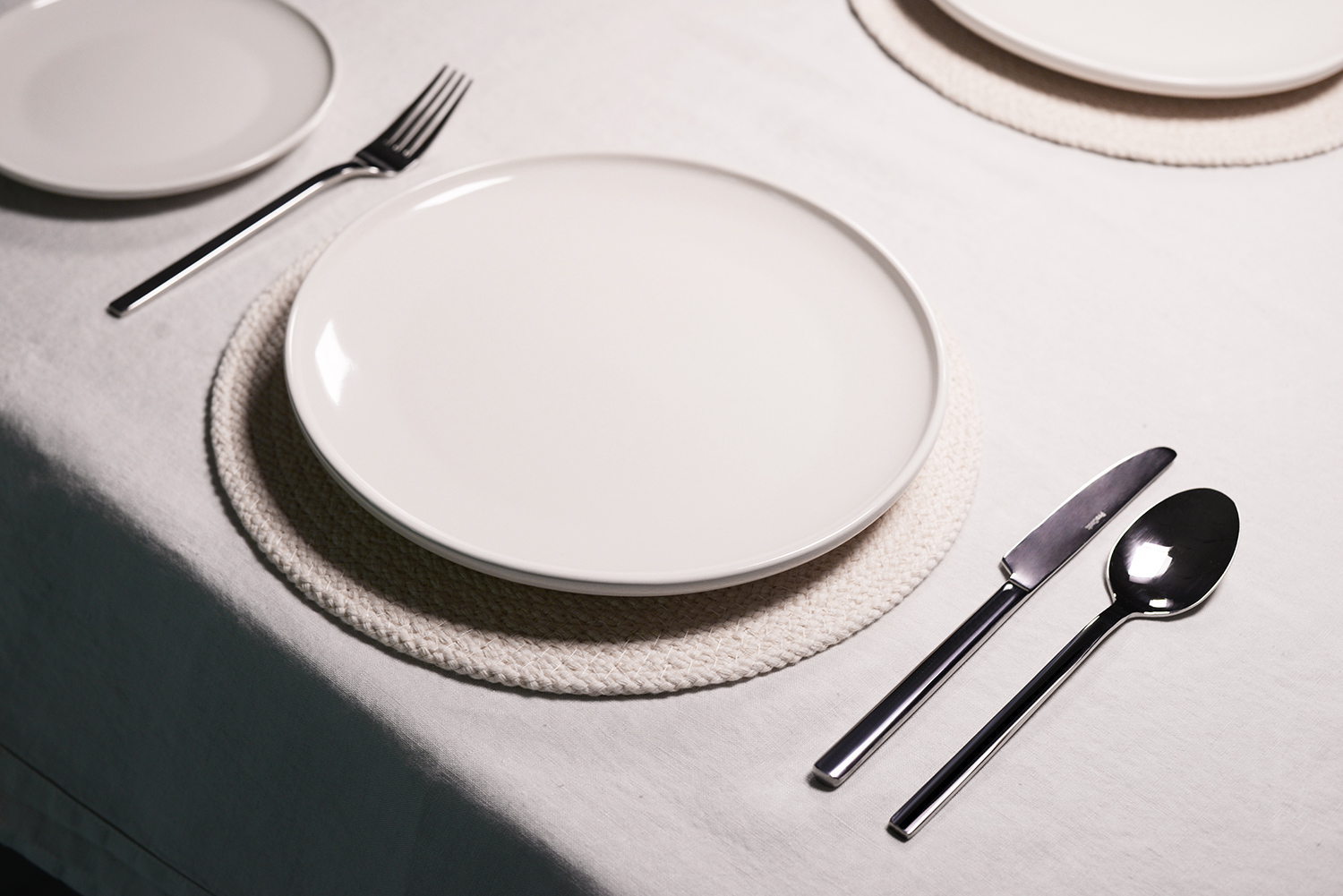 One of the first things you should consider when planning your romantic meal in is what you're going to serve your food on. It is likely you have been to a restaurant and seen dishes served on anything from a slate tile or a wooden board to a bucket and spade or even a bin lid (yes, really) but when you're dining at home we think it's best to keep things simple by serving on classic stoneware or bone china for an elegant and understated affair. Here we've used our ProCook Stockholm Ivory Stoneware boasting a modern Scandinavian design that wouldn't look out of place in a Michelin star restaurant, and is sure to impress your loved one with its minimalist design.
Step two: setting the mood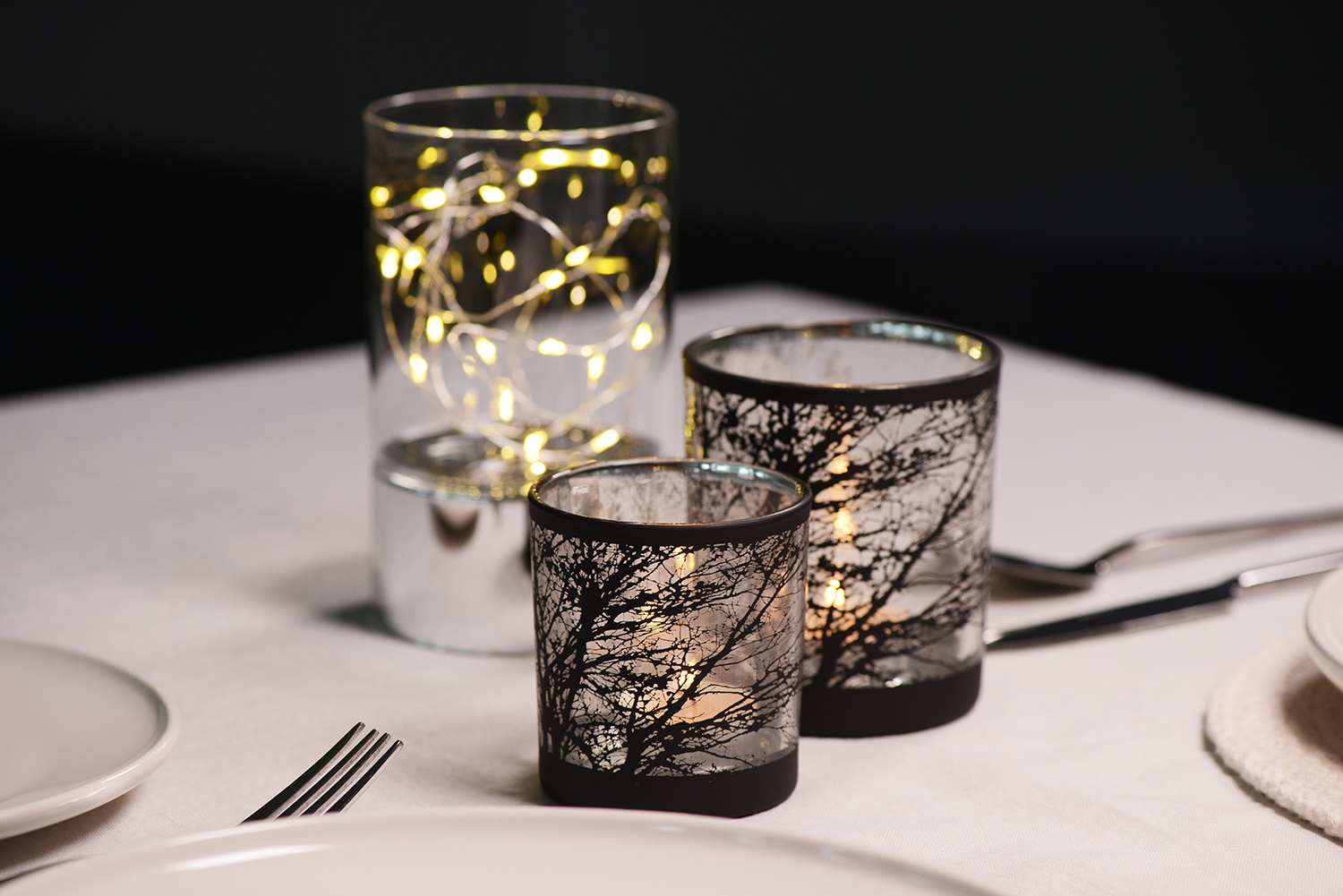 There is a reason so many restaurants dim the lights as the evening falls and bring out the candles, and it's because it instantly adds a more intimate and cosy feel to your dining experience. Besides, if it's good enough for Lady and Tramp it's good enough for us! We think our ProCook Etched Silver Tealight Holders are the perfect addition to any table, and available in a variety of sizes they look great mixed and matched alongside our ProCook Silver LED Table Fairy Lights.
Step three: add a little fizz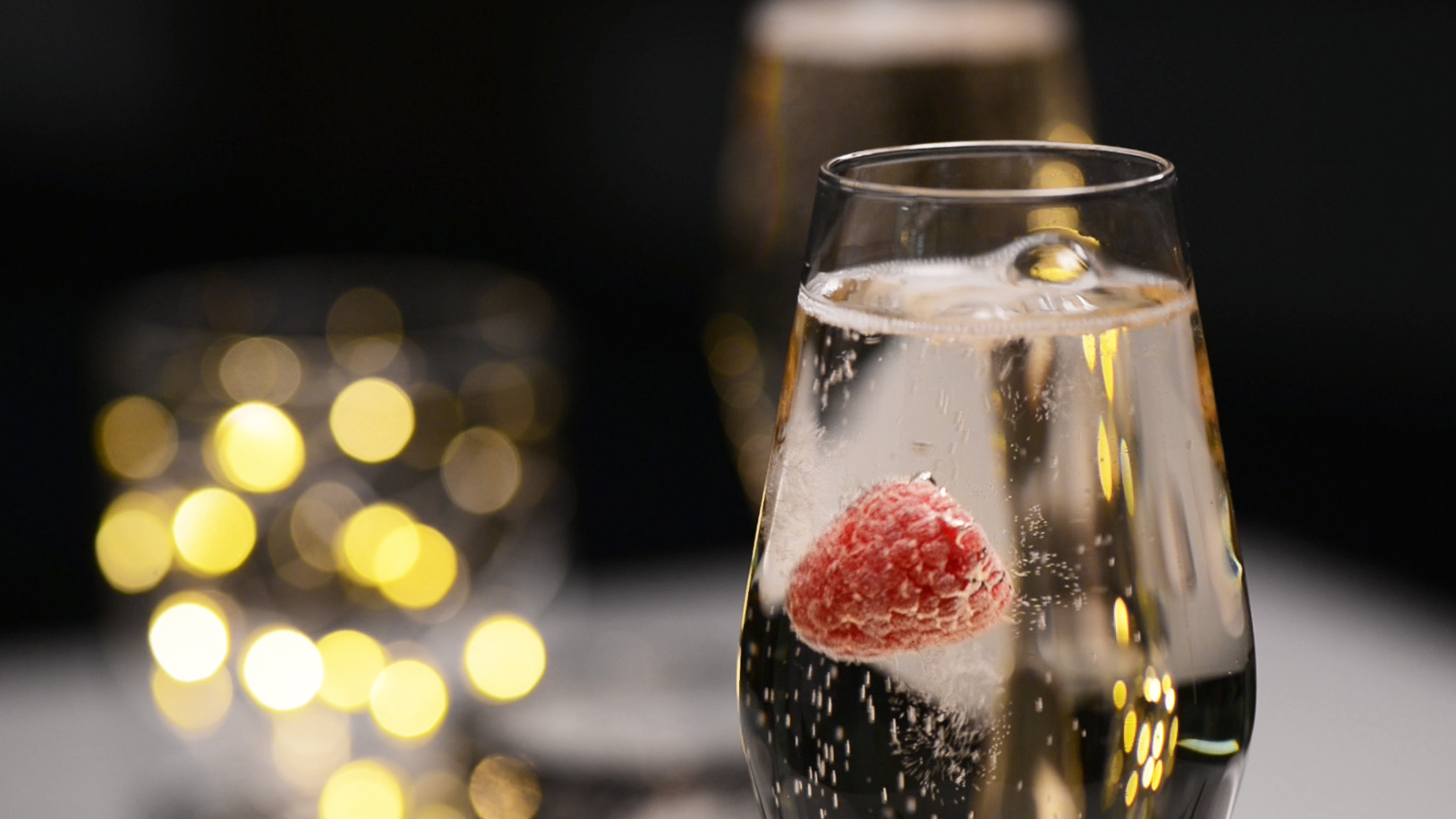 If you're really looking to impress, pouring a glass of something with bubbles instantly adds a touch of extravagance to your night in. Whether it's a sparkling elderflower pressé or the finest champagne, popping a raspberry or two into a ProCook Champagne Glass is a fun twist that makes the whole night feel that little bit more luxurious.
Step four: all the extras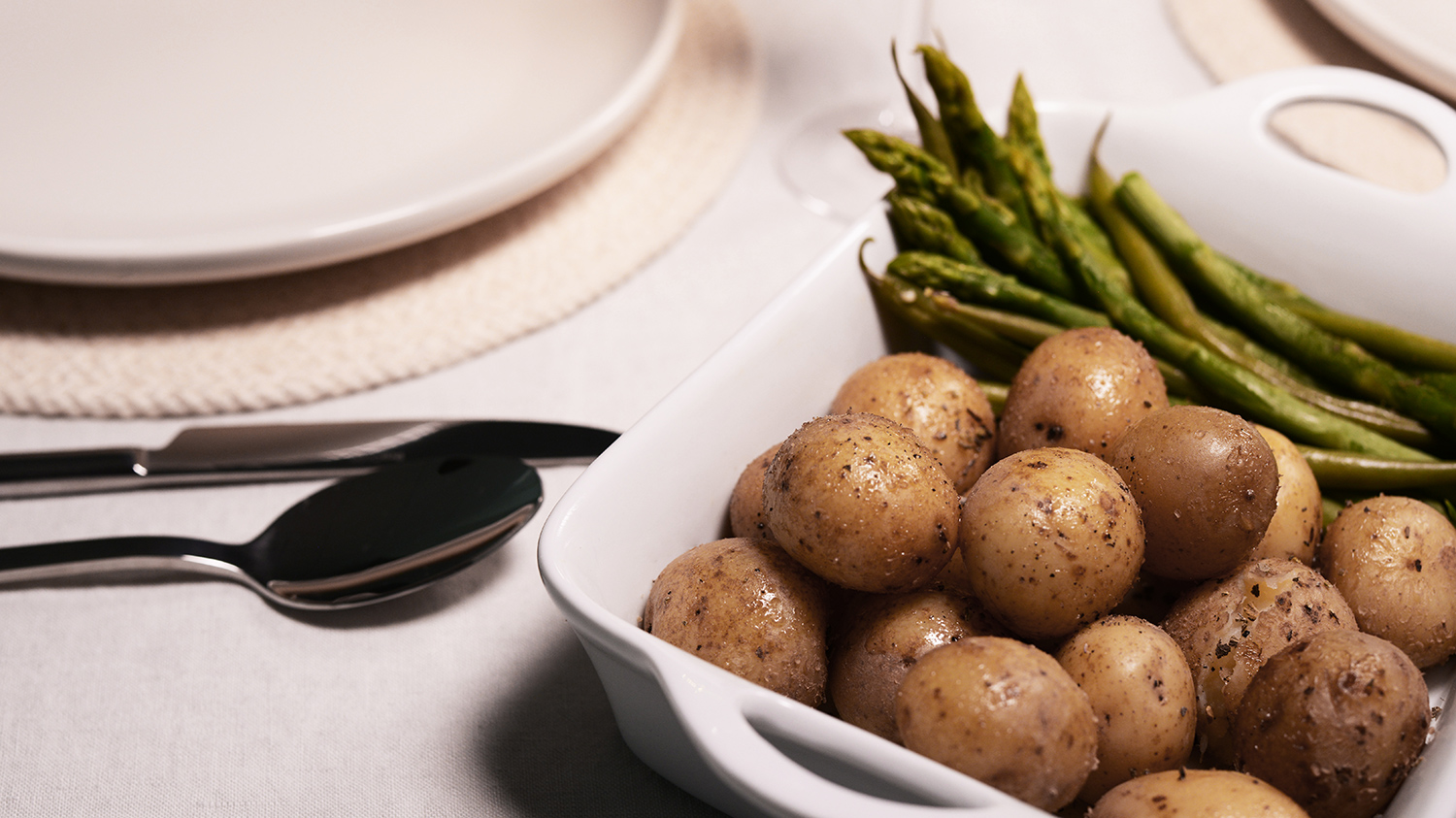 Taking the time to perfect the presentation of your food is certainly time well spent if you're looking to impress, but don't let that distract you completely from your side dishes. Serve in our ProCook Porcelain Oven Dishes for a clean and uncomplicated look and as these are oven safe to 260°C, they are perfect for serving straight from the oven to the table… just make sure you place on a trivet to prevent burning your tablecloth!
Step five: don't forget the sweet treat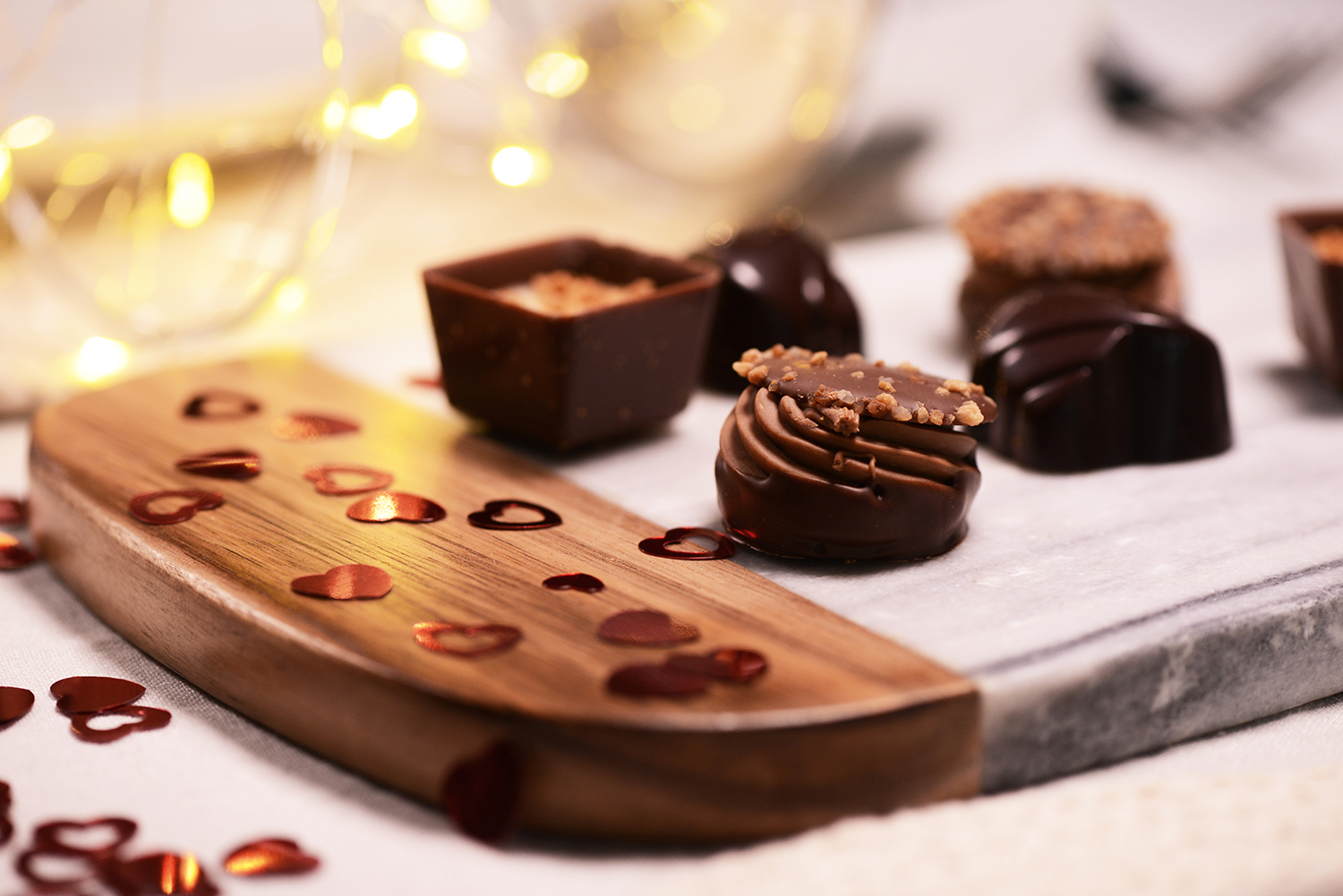 Once you have talked, eaten and laughed your way through your dinner date we think there is no better way to end your evening than with a sweet treat to truly satisfy the tastebuds. Choose a selection of chocolate's each with a different flavour inside and take it in turn to guess what ingredients lie within each for a playful way to end the evening. We think serving them on a marble board is the perfect finishing touch to a beautifully romantic meal in for two.
You can see our video on how to set the perfect dining table for a romantic meal for two below:
Unsure what to serve at your romantic meal for two? How about a delicious leg of roast lamb,  classic eton mess or strawberries smothered in a sugar free chocolate sauce? Let us know what you'd serve by leaving us a comment below.