There's a number of ways you can roast a lamb and although it may sound daunting to newbies, it's surprisingly easy to do and requires very little prep work to deliver a juicy, tender meat that is packed full of flavour and delicious served with roast potatoes, vegetables and a rich mint gravy. This recipe is a foolproof way to impress your loved ones and by cooking it in garlic and rosemary it will fill the home with the most incredible fragrances that will have everybody asking "is it ready yet?". Be patient though – the fifteen minutes of resting at the end ensures that the meat reabsorbs it's juices and prevents the meat becoming tough or chewy. If you're new to roasting a leg of lamb and aren't quite sure how to carve your joint, check out our simple step-by-step guide that will walk you through the process in no time.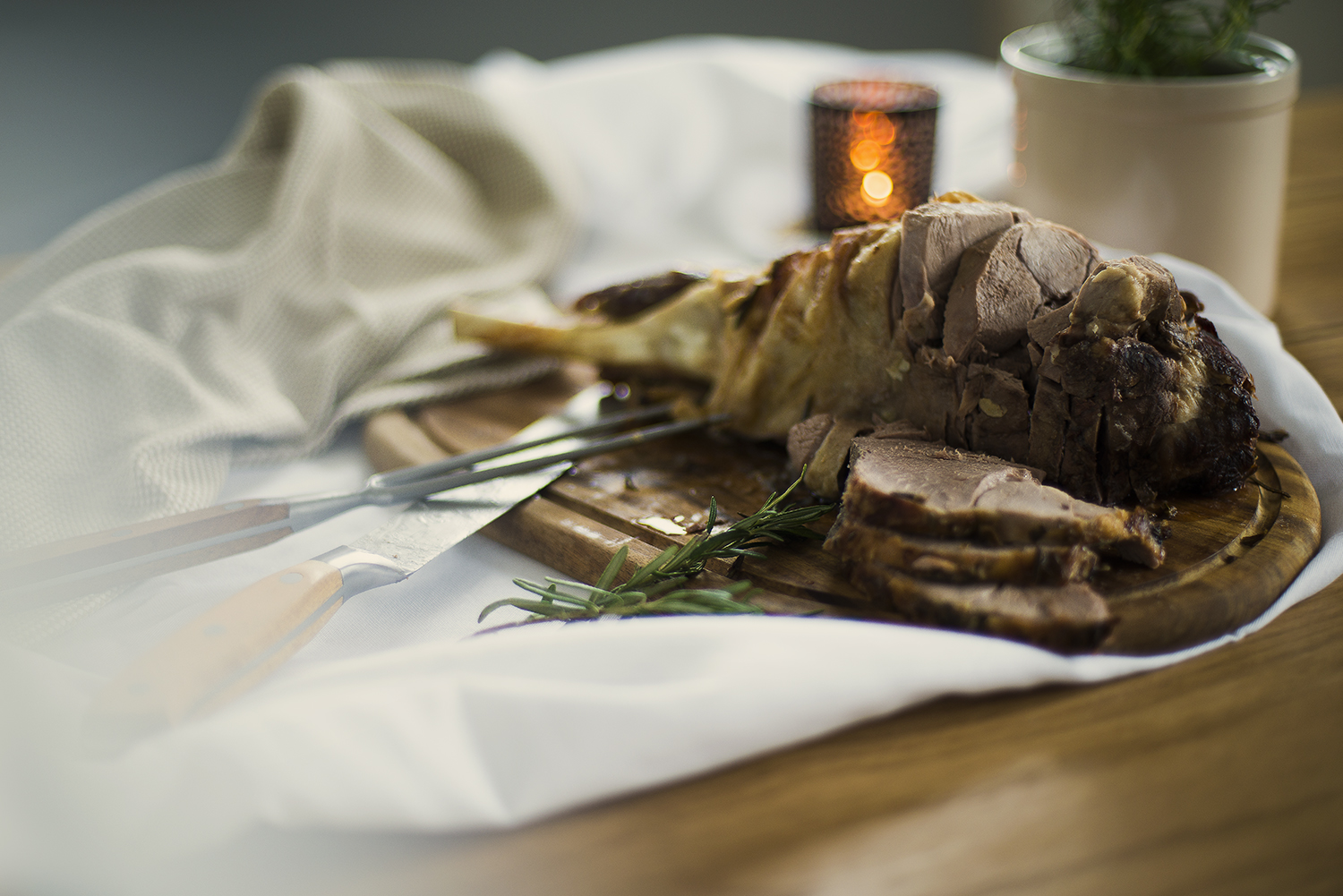 Our timings here will give you a piece of lamb that is tender and slightly pink in the middle, but you can adjust the temperature and cooking time up or down to your liking. For best results use a meat thermometer to ensure the joint is perfectly cooked all the way through.
For this recipe, you will need a roasting tray, pestle and mortar, carving set and carving board.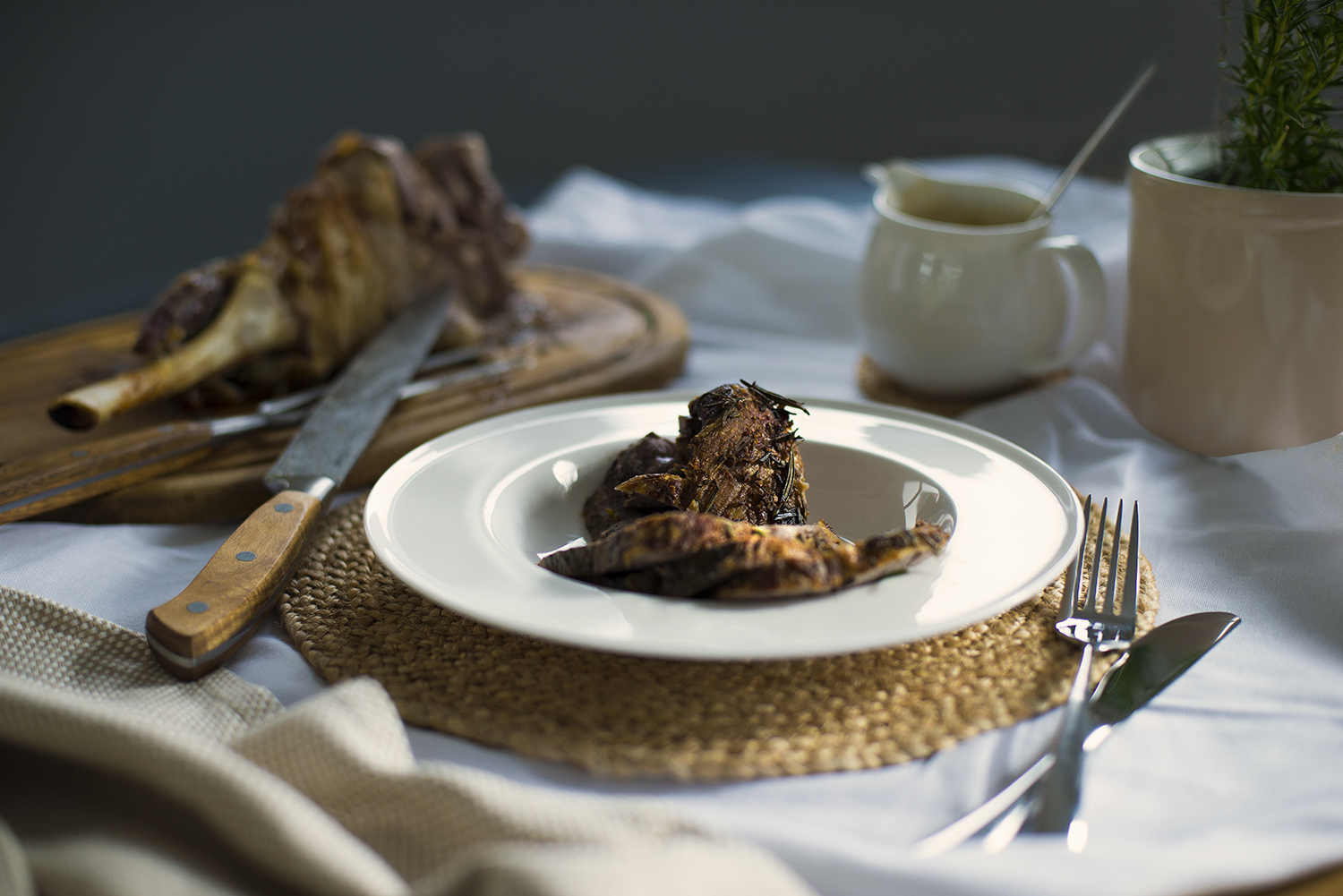 1

whole

leg of lamb

1

handful

fresh rosemary

3

cloves

garlic

2

tbsp

olive oil
Take the meat out of fridge 30 minutes prior to cooking, and pre heat your oven to 210°C.

Crush a clove of garlic and scatter in the centre of a roasting tray.

Score the skin of the lamb lightly with a very sharp knife and place in the roasting tray, on top of the garlic.

Chop 2 garlic cloves and add to a pestle and mortar before adding a handful of freshly chopped rosemary, 2 tbsp of olive oil and a generous pinch of sea salt. Grind together until smooth and thoroughly combined.

Spoon the mixture onto the lamb and rub all over the surface of the joint.

Place the roasting tray in the centre of the oven and cook for 20 minutes at 210°C.

Reduce the oven to 180°C and continue to cook for 2 hours.

Remove from the oven and rest for at least 15 minutes before serving.