As soon as the sunshine makes an appearance you can almost guarantee that every pub garden, bar and BBQ is suddenly serving glass after glass of Pimms and who can blame them? Brimming with summer fruits it is easy to see why so many turn to this staple in the summer months, but like everything there is too much of a good thing and as we're nearing the end of the summer we have found that we're growing weary of the same old recipe. Our twist on the traditional features the addition of iced tea that results in a slightly less sweet flavour than the classic recipe offers, but filled with citrus fruits this tea is just as refreshing.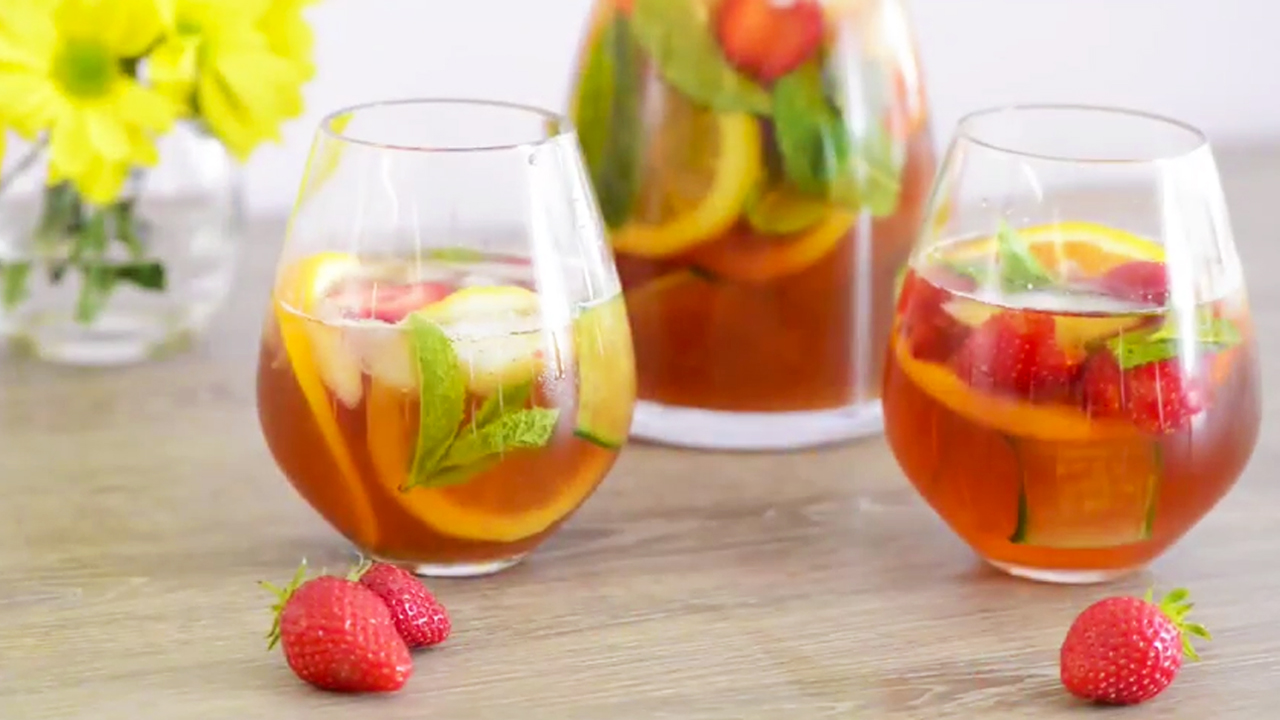 One of the things we love about a pitcher of Pimms Iced Tea is that just like it's traditional counterpart, it's easy to scale up or down for a bigger celebration or more intimate affair making this perfect for street parties and garden parties alike. We're delving back into the ProCook archive for this recipe, but it still tastes just as good a few years later!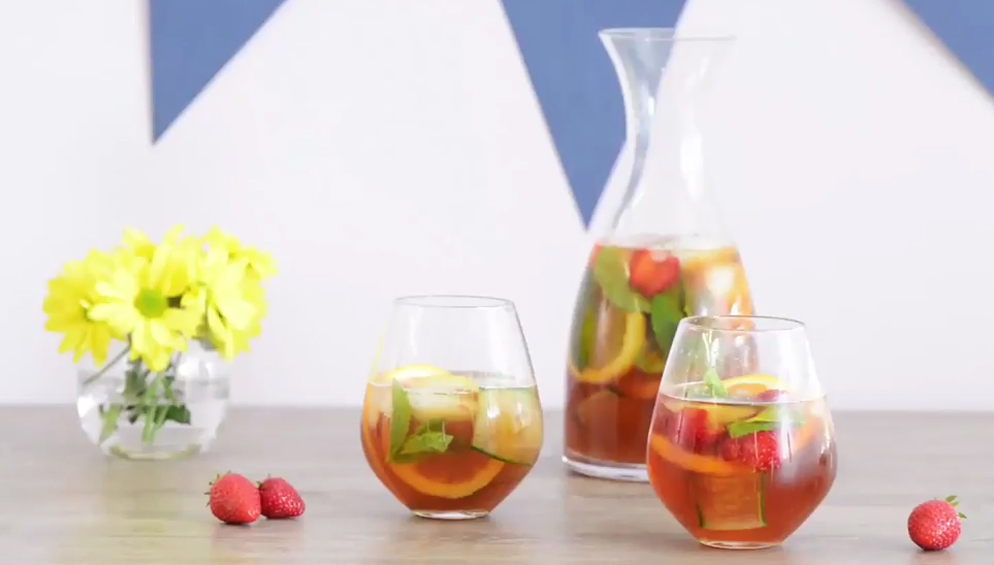 If you're looking for a refreshing cocktail but our Pimms Iced Tea isn't quite doing it for you, our English Garden, Classic Gin +Tonic or Tom Collins may be of interest to you and are all just as easy and quick to make.
Shop the post
1

bottle

Pimms

2

oranges

1

handful

fresh mint

1

punnet

strawberries

2

lemons

1

cucumber

3

handfuls

ice cubes

3-5

teabags
Bring a pan of water to a rapid boil and add the teabags. The more you add, the stronger the taste will be. Turn off the heat.

Leave for approximately 5 minutes - too much longer and the taste will become bitter, but take them out too soon and the flavour will be much weaker.

Pour into a jug and allow to cool for 5 minutes, before topping with ice cold water, stirring and placing in the fridge to cool for approximately one hour.

When your iced tea has cooled completely, peel your cucumber into ribbons and set aside.

Chop one lemon and one orange into slices and set aside.

Using a straw de-stem your strawberries and halve, then set aside.

Cut your remaining orange and lemon in half and juice.

Add the ice cubes to a carafe before topping with fresh mint leaves, orange slices, lemon slices, strawberries, cucumber, the orange and lemon juice and Pimms before topping with the iced tea you made earlier.

Stir well and serve immediately.