As soon as we are blessed with warm weather an abundance of Gin and Tonic's make an appearance in bars and beer gardens across the UK, but did you know that it's origin started from something far more important than a refreshing summer tipple?
Malaria is a vicious and life-threatening disease if not protected against or treated for and this was something that was as relevant in the 1700s as it is today. While the British East India Company were travelling through India and other tropical regions malaria was a real threat so when Scottish doctor George Cleghorn found that quinine could be used as a way to prevent and treat the disease it was quickly adopted for its medicinal values. Originally the quinine was mixed with tonic water which had an unpleasant, bitter taste so eventually extra ingredients were added to make the taste more palatable – predominantly water, sugar, lime and gin. Thus, the gin and tonic we know and love today was born.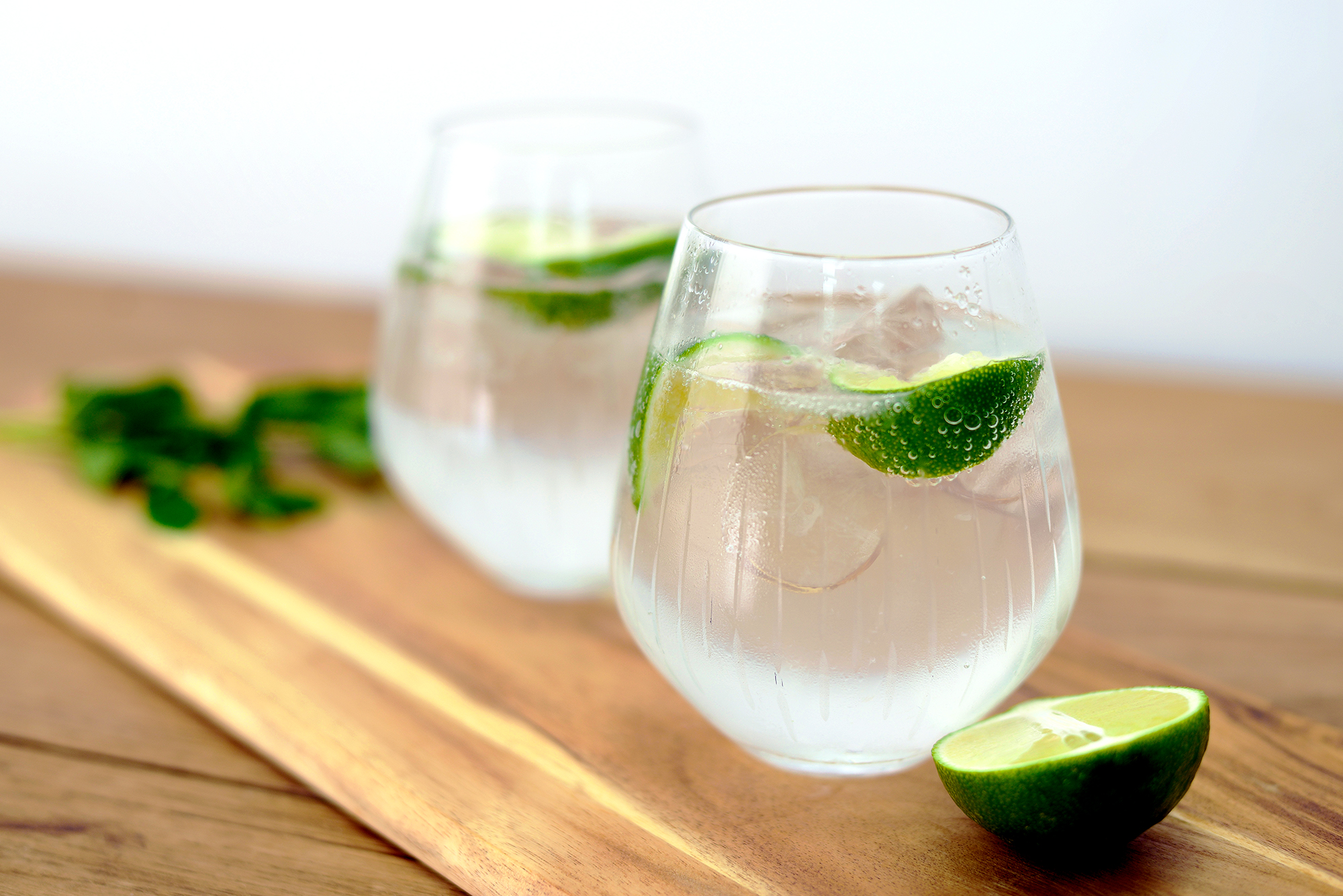 We've kept ours traditional by serving with a wedge of lime, but you could add a twist to this classic G&T by using a flavoured gin, adding elderflower tonic or swap the traditional lime garnish for something a little more exotic. Simple swaps such as these will totally transform your Gin & Tonic so if you're venturing into the world of gin for the first time sticking to the classic to begin with is a great place to start. Plus, it's so easy to master you'll wonder why you've not tried it before! We chose our etched stemless wine glasses to serve our G&T's in which are perfect for shorts, brandy, whiskey or even just a chilled glass of water.
Fancy a cocktail with a bit of a twist? Our Tom Collins or English Garden cocktails may be more up your street.
50

ml

Gordon's London dry gin

250

ml

tonic water

20

ml

lime juice

(freshly squeezed)

2

wedges

lime

2

handfuls

ice cubes

(large)
Fill your glasses with the ice cubes

Pour in the gin, tonic water and lime juice and garnish with lime wedges.