The Tom Collins cocktail was first recorded in "The Bartender's Guide" published in 1876 by the 'father of American mixology' Jerry Thomas. The book was the second of Thomas', with the cocktail originally being made from any of three alcohols – brandy, whisky or gin – but is now only made with the latter. One of the things we love most about this tipple is the fantastic history it comes with and if you haven't heard of the Tom Collins Hoax of 1874 then let us divulge…
A publicity stunt, a nasty trick or just a bit of fun, regardless of the intention the Tom Collins Hoax began with one line being asked in a New York bar – "have you seen Tom Collins?". Once the listener had explained that they do not know a Tom Collins, they would be convinced that this mysterious character had been bad mouthing them and telling tall tales to a point that they become so angered by this stranger spreading lies about them that they would want to find Tom Collins and confront him face to face. They would be directed to another bar nearby and when they couldn't find Mr Collins they would ask for Tom Collins at the bar only to be served the cocktail and realise that the joke was on them.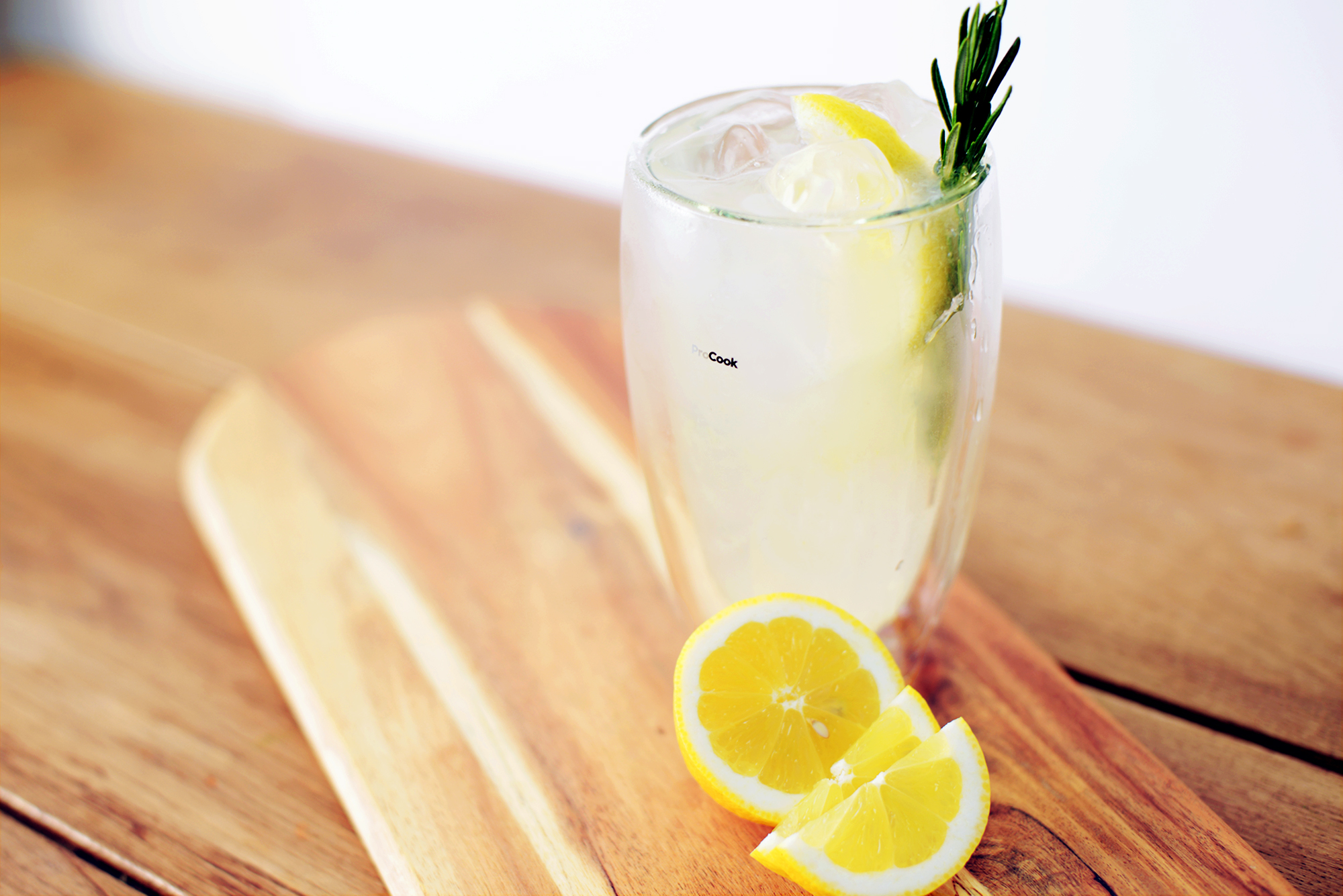 The joke picked up such momentum that several newspapers picked up the story reporting of supposed sightings of Mr Collins adding more excitement to the story – is it any wonder that the Tom Collins recipe soon found its way to our shores and is now enjoyed in bars throughout the country?
We served our Tom Collins in one of double walled glasses which are great for when you want to keep your cold drinks cool, and topped it with a sprig of fresh rosemary and a wedge of lemon for the perfect finishing touch. If you'd prefer a classic gin recipe try our Classic G&T or for a fruity twist our English Garden cocktail may be more to your taste.
This is an adaption of Jamie Oliver's Tom Collins recipe that you can find here.
1

part

Gordon's London dry gin

2

parts

freshly squeezed lemon juice

2

parts

soda water

2

tsp

caster sugar
1

sprig

rosemary

1

wedge

lemon

1

handful

ice cubes
Add the freshly squeezed lemon juice, sugar and gin to a clean highball glass and stir.

Add plenty of cubed ice and stir again.

Top with soda water and stir for a final time.

Garnish with the lemon wedge and a sprig of rosemary then serve.