We're delving back into our archive for this recipe sharing with you one of our favourite Christmas treats to enjoy around Christmas, the humble Mince Pie. We love nothing more than treating ourselves to a delicious Mince Pies around Christmas, and there is something so satisfying about biting down on one you've made yourself. Yes supermarket ones may be easy to grab from the shelf but making your own is not only a great way of making Christmas traditions with your family, but also allows you to put a personal touch on your festive nibbles. We chose to put a star on the top of each of our Mince Pies, but you could put an initial, a holly leaf or perhaps a snowflake… the possibilities are endless!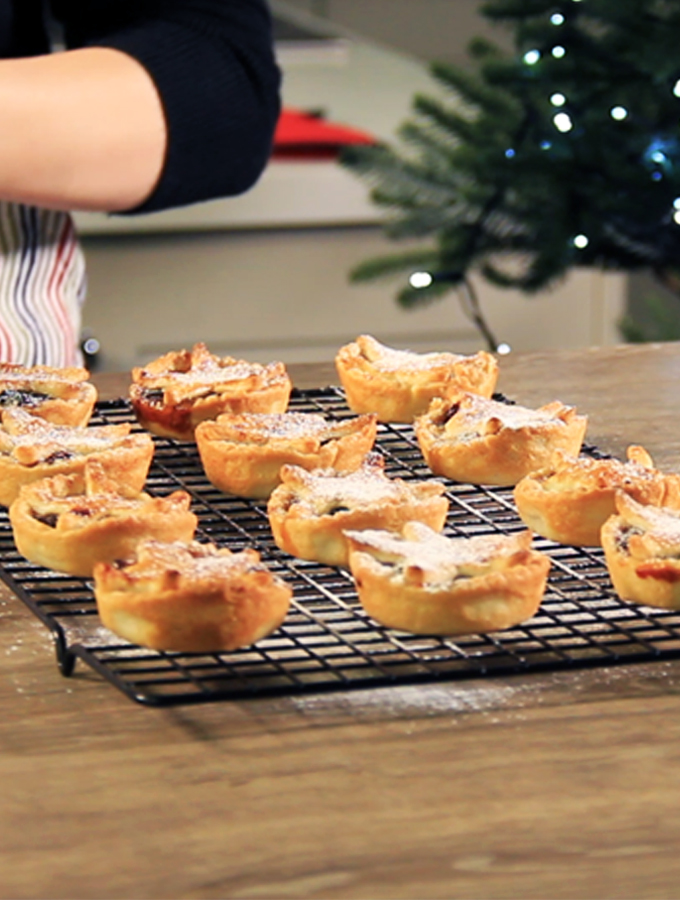 Baking your own Mince Pies couldn't be simpler, and all you need is a bun tray, star and circular cookie cutters, a rolling pin and a cooling rack. We bet you have most of these in your cupboards at home already, but if not you can find everything you need on the ProCook website. Although they're called Mince Pies and are made using 'mincemeat', these Christmas treats don't actually contain any meat at all. The ingredients can be traced back to the 13th century when recipes from the Middle East containing meats, fruits and spices were brought to Europe and were originally oblong shaped, not the smaller pies we are accustomed to today. By the Victorian age the addition of meat had become an after thought, with a greater focus resting on the fruits and spices used (although suet was still a main ingredient) and tasted similar to the mince pie as we recognise it in the 21st century.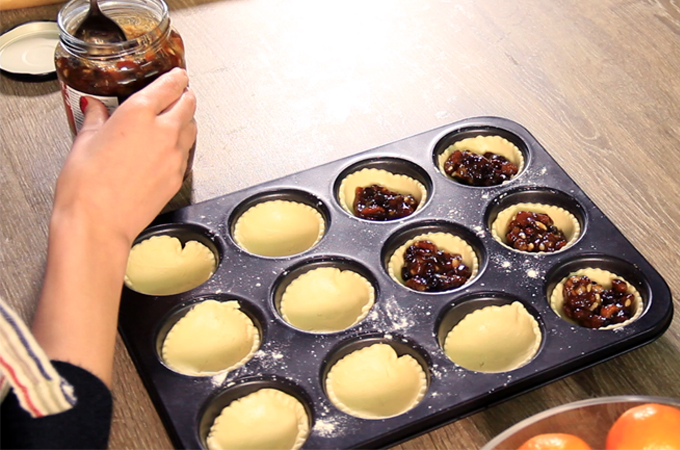 The mince pie has a number of associations with religion, with suggestion that the original mince pie was presented by the Romans to the Vatican, but during the English Civil War they were prohibited alongside many other Catholic customs. It is thought that this association with Catholicism may be where the link with Christmas came, and as a result it wasn't long before the pie took the name of a 'Christmas Pye'. Many Puritans refused to enjoy the humble pie due to it's links to Catholicism, but as time has moved on the popularity of the Mince Pie has become supreme and we're very glad it has too… it's just not Christmas without Mince Pies!
Shop the post
If you're looking for more festive recipes to treat your family to this Christmas, how about our Pigs in Blanket Wreath, Roast Potatoes or Roast Chestnuts?
600

g

ready-made shortcrust pastry rolls

400

g

high quality mincemeat

2

tbsp

icing sugar (to dust)

1

egg (for wash)

1

tbsp

flour (for dusting)
Preheat your oven to 200°C and lightly dust your bun tin with flour.

Roll out 1 sheet of the pastry and cut out 12 circles using a cookie cutter. Place these in the tray lightly pressing down the centres to make your bases.

Add 1 tbsp of mincemeat to the centre of each base, being careful not to overfill.

Roll out a second sheet of pastry and cut out 12 stars using a cookie cutter. Use these as the lids for your mince pies gently pressing the tips of the stars down to secure them.

Brush each of the mince pies with a light egg wash and place in the oven for 20 minutes.

Remove from the oven and place on a cooling rack. Serve these warm or once cooled add them to an airtight container and freeze for up to 1 month.