There is nothing better than homemade, and that applies to all the smaller details too. Yes it may be easy to pick up a jar of cranberry sauce while you're doing your weekly shop but it's never going to taste as good as this delicious Cranberry and Port Sauce by Genarro that combines so many festive ingredients, flavours and smells that this is quite literally, Christmas in a sauce.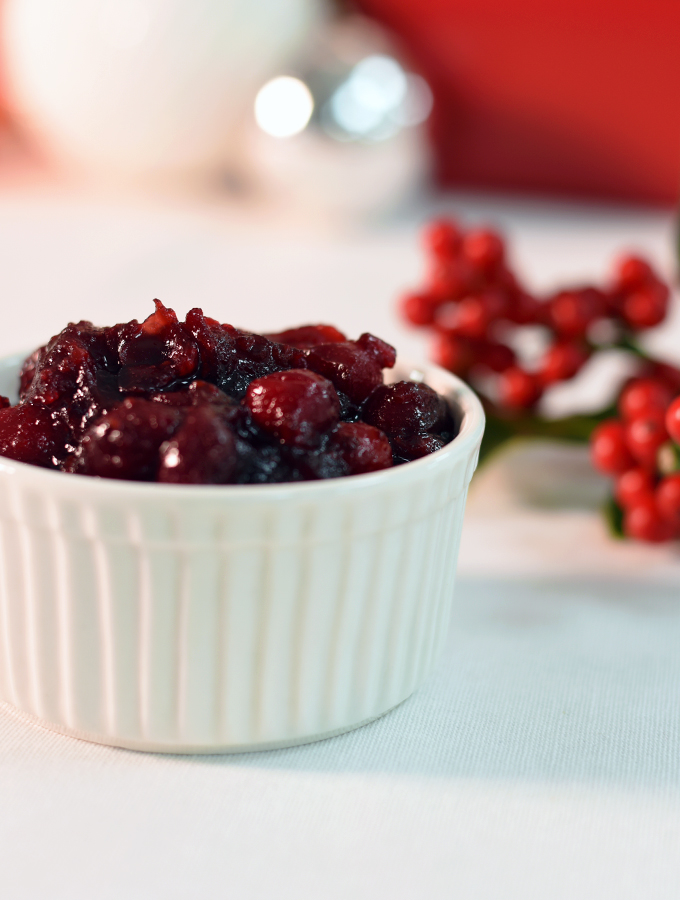 If you have ever been put off making your own homemade cranberry sauce because you thought it may be too tricky or difficult, think again… it's a case of throw it all in a pan, cook for a short while and you're ready to serve! Okay, there may be a little more to it than that, but it does all go in one pan and it is really easy to make so read on to find out how you can serve the very best cranberry sauce to your loved ones this Christmas.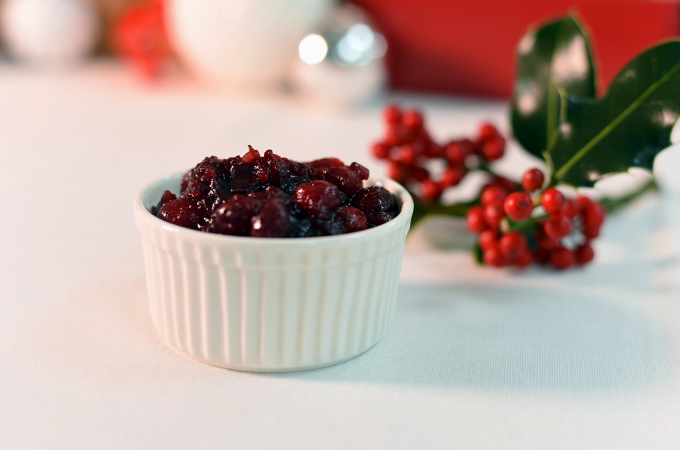 Using cinnamon, clementines, cloves, cranberries and port the rich mixture of flavours means this is a sauce that tastes absolutely delicious with turkey or chicken, or as a dip for our Pigs in Blankets Wreath. Plus, as this is cooking the fragrance that it creates should just be bottled up and sold as festive cheer as it smells absolutely incredible and it sure to fill your house with Christmas spirit. We like to serve this warm, but you can allow this to cool and if stored in an airtight container will keep in the fridge for 10-14 days or you can freeze it and it'll last for about 2 months allowing you to make this in advance and tick one more job off the list for the big day.
If you're looking for more festive recipes, how about our Roast Potatoes or Roasted Chestnuts?
100

g

soft brown sugar

2

clementines

2

bay leaves

500

g

cranberries

3

whole cloves

1

cinnamon stick

1

splash

ruby port
Add the sugar to the pan, making sure the pan isn't too hot. Stir gently until you begin to see the sugar melt.

Pour in enough port to cover the sugar and stir.

Add the zest of 1 clementine and the juice of 2.

Sit well and once bubbling add the 3 cloves and all of the cranberries.

Crunch the bay leaves in the palm of your hand to release the aromas and add to the pan.

Roll a cinnamon stick between your palms taking care not to snap it and add to the pan.

Bring to the boil then allow to simmer for 10-15 minutes until the cranberries have begun to pop.

Serve warm or keep in the fridge for 10-14 days.