Passion fruit is high in both Vitamin A and C so is a great fruit to work into your diet but it can be tricky to work out how. Mousses, trifles and cakes may all taste great but are often laden with refined sugars that have lost their nutritional value during the extraction and purification process, so looking for recipes that omit these types of sugars is important. This Passion Fruit Custard is a tasty alternative that will satisfy any sweet tooth and can be enjoyed warm or chilled, will help to avoid refined sugars (don't forget you should keep an eye on how much natural sugar you're consuming too!) and will give you a healthy dose of vitamins, antioxidants and water. Did we mention that it is really easy to make too?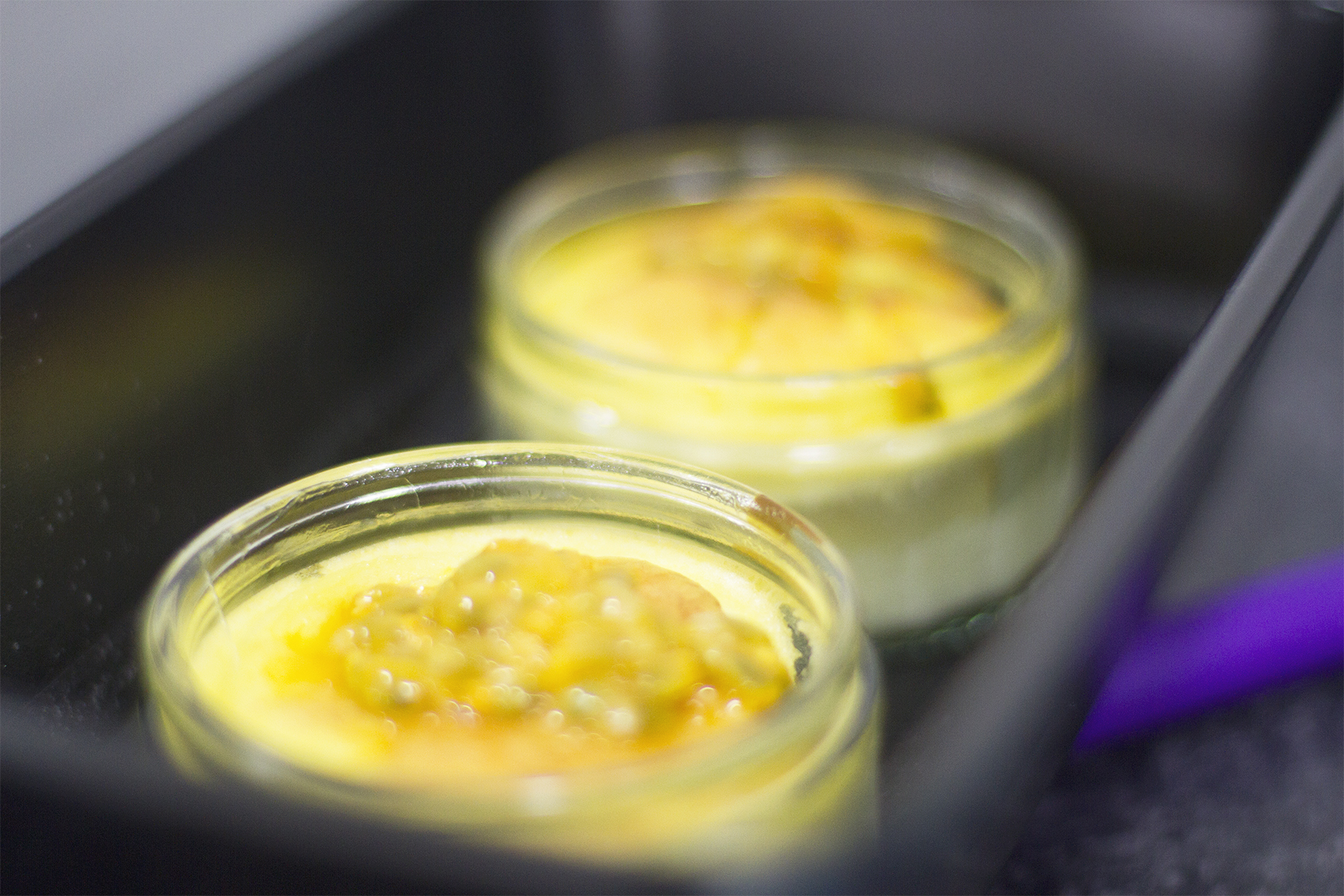 Natural sugars found in milk and fruit are metabolised slowly, allowing the fibre contained to expand in the gut making you feel full – not only is this good for the waist line it leads to more stable blood sugar levels so you'll be reaching for your next sugar surge far less often. Although this is a delicious healthy treat take care not to go overboard – natural sugars still add up and are not always as healthy as they sound – so keep these Passion Fruit Custard pots as a special treat to be indulged in now and again. You can find out more by reading our post about natural and refined sugars here.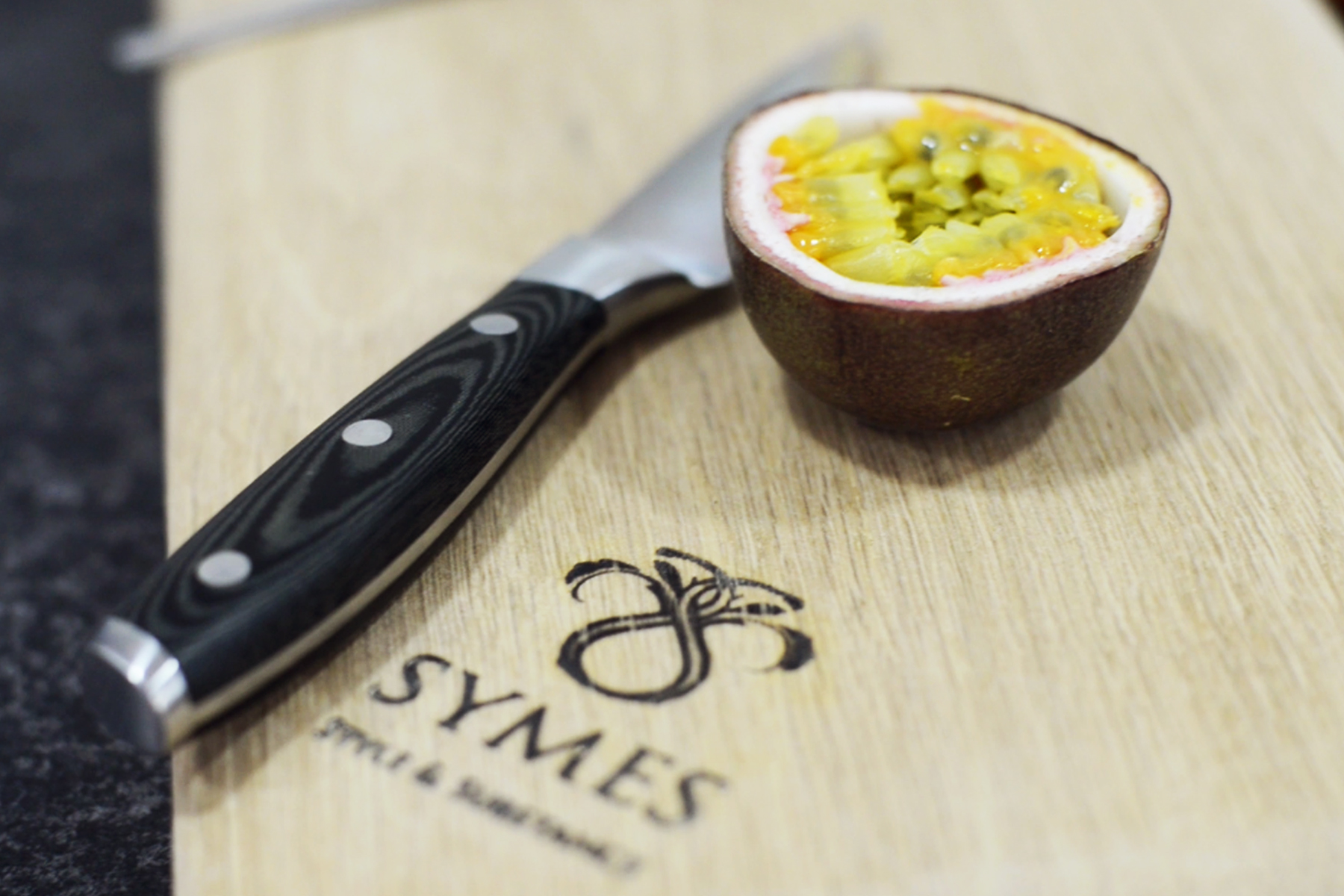 All you need for this recipe is a sieve, 2 medium mixing bowls, a whisk, a deep baking or roasting tray and ramekins. This delicious recipe is courtesy of The Natural Cook Company who kindly invited some of our Head Office team to a Sugar Free Cooking lesson in their new workshop in Symes Kitchen. If  this recipe isn't quite grabbing your fancy how about these Chocolate Orange Bliss Balls, Hot Cross Buns or American Pancakes?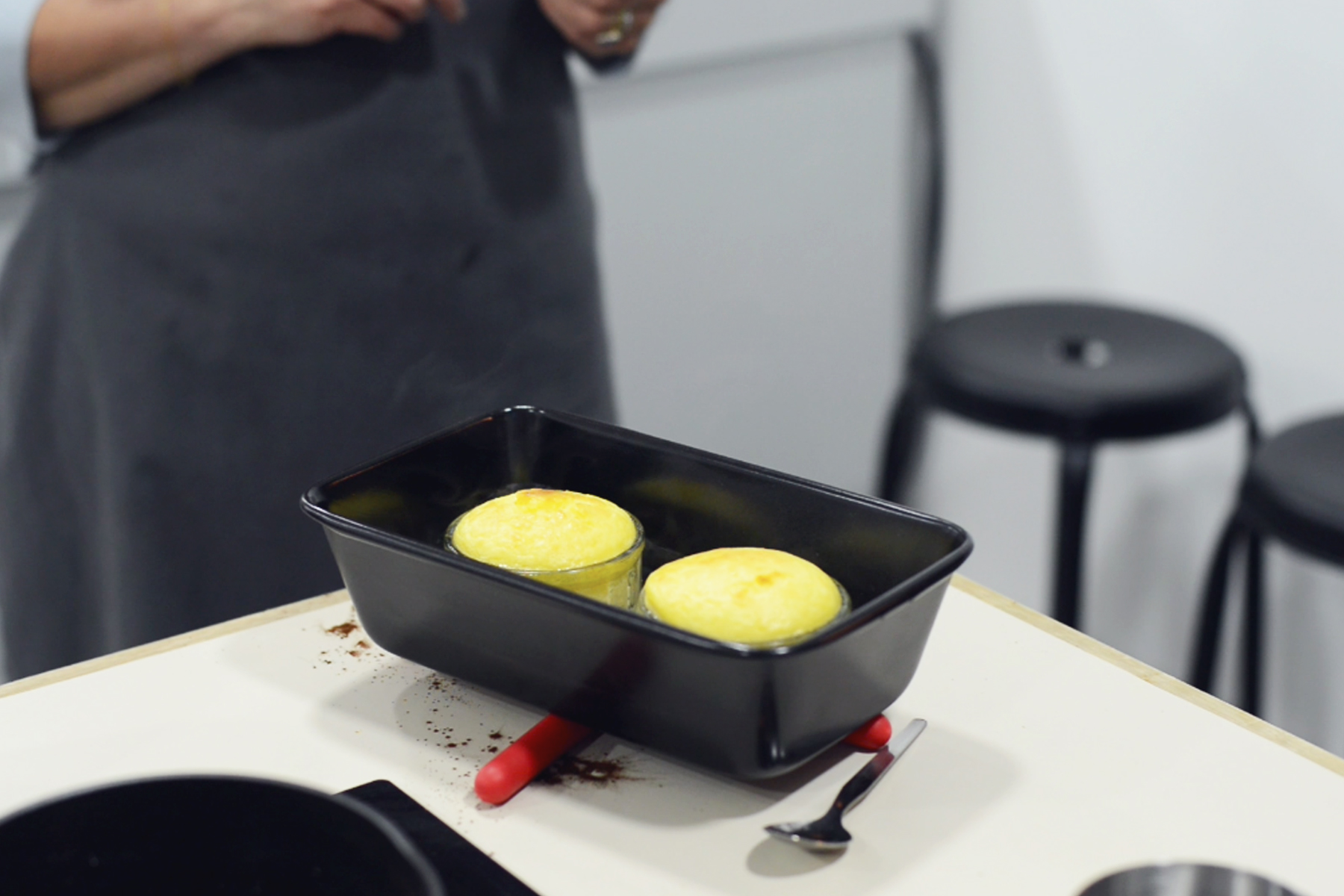 2

passion fruit

2

eggs

90

ml

coconut milk

1

tsp

orange blossom water

1

tbsp

xylitol
Preheat the oven to 170°C and get out a deep baking tray

Cut the two passion fruits in half and scoop out the seeds from three of the halves into a sieve. Using the back of a spoon press through to remove seeds - the juice will collect in the bowl below

Add the eggs, coconut milk, orange blossom water and xylitol to the passion fruit juice and use a whisk to comine until light and frothy

Pour the passion fruit custard into ramekins and set in the deep tray. Pour boiling water into the tray until it comes half way up the ramekins

Bake in the oven for 30-40 minutes until set, then spoon over the remaining passion fruit seeds to decorate