As a nation we're becoming more aware of what we should and shouldn't be eating, and sugar is one that leads to much confusion. A quick stroll around your local supermarket will expose you to endless labels that boast '50% less sugar' or 'sugar-free' but wait a minute, aren't some sugars healthy? Simply cutting out all sugar is tricky if not impossible, but making sure you're getting the right kind of sugar in your diet is much easier to master.
First of all we need to understand that there are two types of sugar – the natural sort and the refined.
Natural sugar occurs naturally in food whereas refined sugar has gone through processing and treatment to end up as a crystallized product. It can be easy to jump to the conclusion that all natural sugars are healthy, but that isn't always the case so monitoring your sugar intake even if it is of the natural variety is of paramount importance if you wish to live a healthy lifestyle. You can find out more by reading our post on natural and refined sugars here.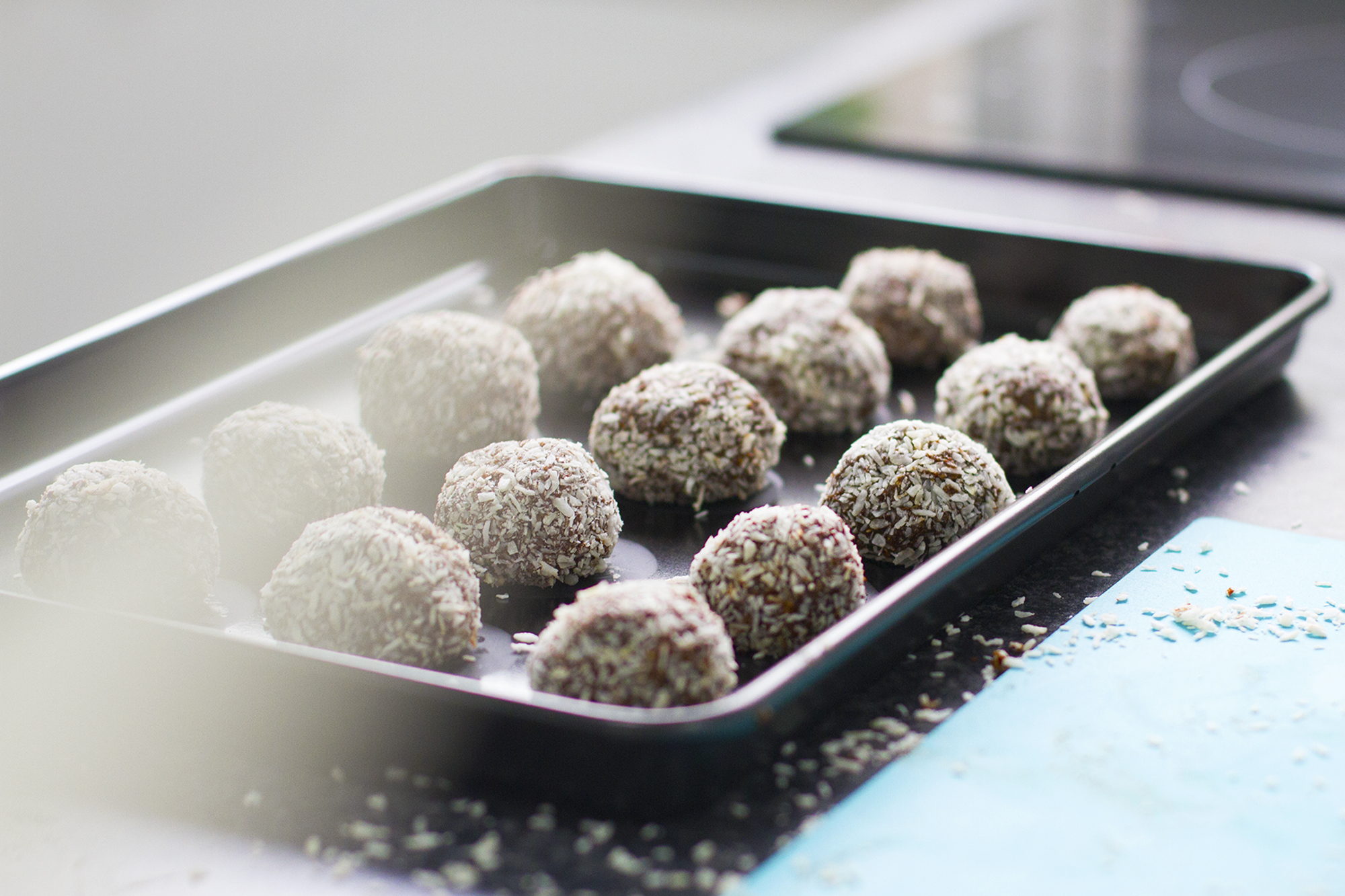 These Chocolate Orange Bliss Balls are a great pick for anyone looking to reduce their refined sugar intake, but taste so good you won't feel like you are sacrificing anything. Coated in cocoa powder and dessicated coconut they have a sweet kick that will stop any cravings for the bad stuff, and as they freeze and thaw quickly they are perfect for making in advance and taking to your next family picnic.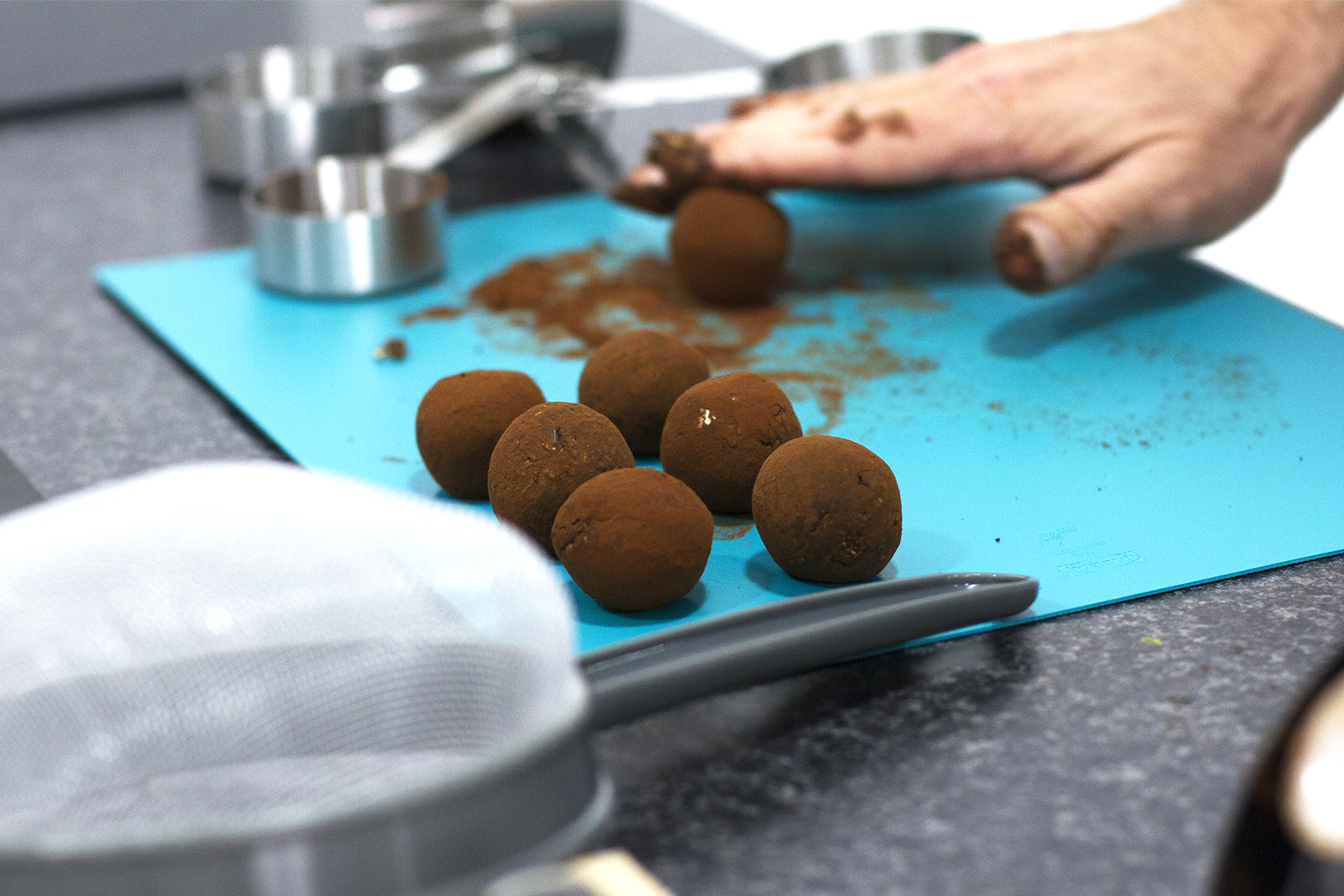 To make these Chocolate Orange Bliss Balls you'll need a small mixing bowl, a food processor, a baking tray, some parchment and some measuring cups. As these are so simple and easy to make they're perfect for any little ones that may want to help just don't blame us if you end up with a kitchen coated in cocoa powder!
If you're in the mood for something else with a chocolate kick how about one of our luxury hot chocolates, or chocolate nest cakes? We learnt this recipe from the guys at The Natural Cook Company who treated some of our Head Office team to a Sugar Free Cooking workshop in their new space at Symes Kitchen.
½

cup

dates

(pitted, pre-soaked and strained)

4

tbsp

hot water

4

tbsp

maple syrup or agave nectar

1

tsp

orange extract or orange zest

1

cup

porridge oats

½

cup

extra porridge oats

2

tbsp

cocoa powder

150

g

dessicated coconut
Prepare a baking tray by lining with parchment paper

Place all of the ingredients into a food processor (except for the additional oats), and process to combine

Slowly add in the remaining oats testing the mixture as you go. It should be sticky but not wet - test by pinching the mixture with your fingers until it is ready to roll into small balls

Take approximately 1 tablespoon of the mixture and roll into a ball with your hands, then roll each bowl in cocoa powder lightly to coat before rolling in dessicated coconut

Set on the prepared baking tray and repeat until you have used all of your mixture

Chill the bowls in the fridge to harden, then store in an air-tight container. If you plan to eat them within 24 hours you can keep them at room temperature, or alternatively pop them in the freezer for a later date!