Have you ever tucked into a bag of crisps, felt underwhelmed with the amount in the packet and thought 'maybe I can make my own for what this packet has cost'? Well, you're in luck. We have a recipe to share with you that is really easy to follow to show you how simple it can be to make a healthy, tasty snack using ingredients you probably have hanging around in your kitchen.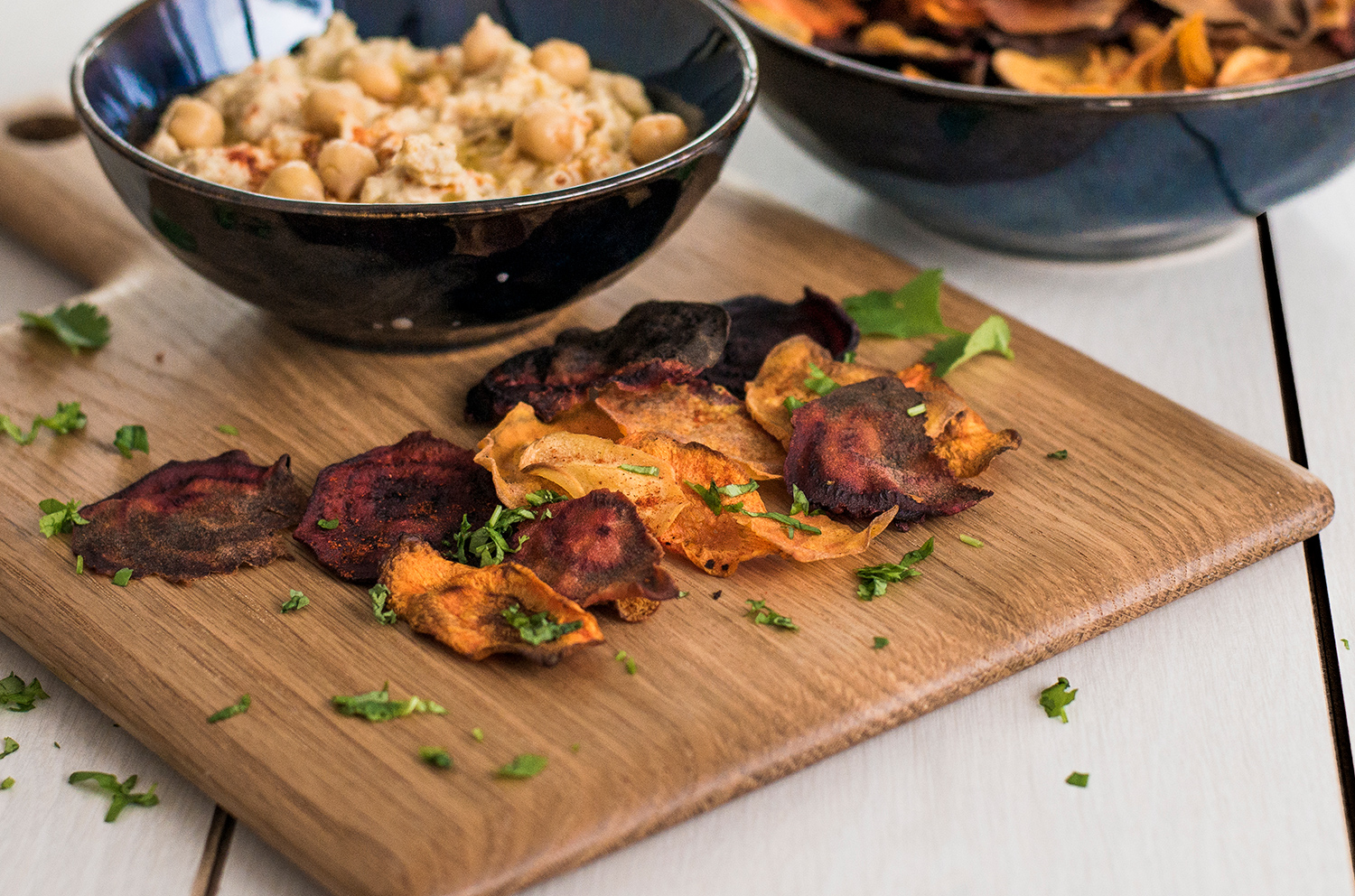 Healthier than fried varieties our crisps are simply baked in the oven that not only makes them better for you, they're also much easier and safer to make. All you need to make these tasty crisps is a mandoline, a non-stick baking tray and a large mixing bowl. We chose to peel our vegetables, but you can leave the skins on if you wish just make sure to keep a close eye on your crisps to check for burning.
What you will need
Seasoned with smoked paprika, salt and pepper our vegetable crisps are a healthy snack that are perfect for those trying to follow a healthier diet, and are delicious dipped into homemade hummus. These are also a great way to use up any odd vegetables you may have lurking at home, and are great for impressing guests when served in a stylish bowl.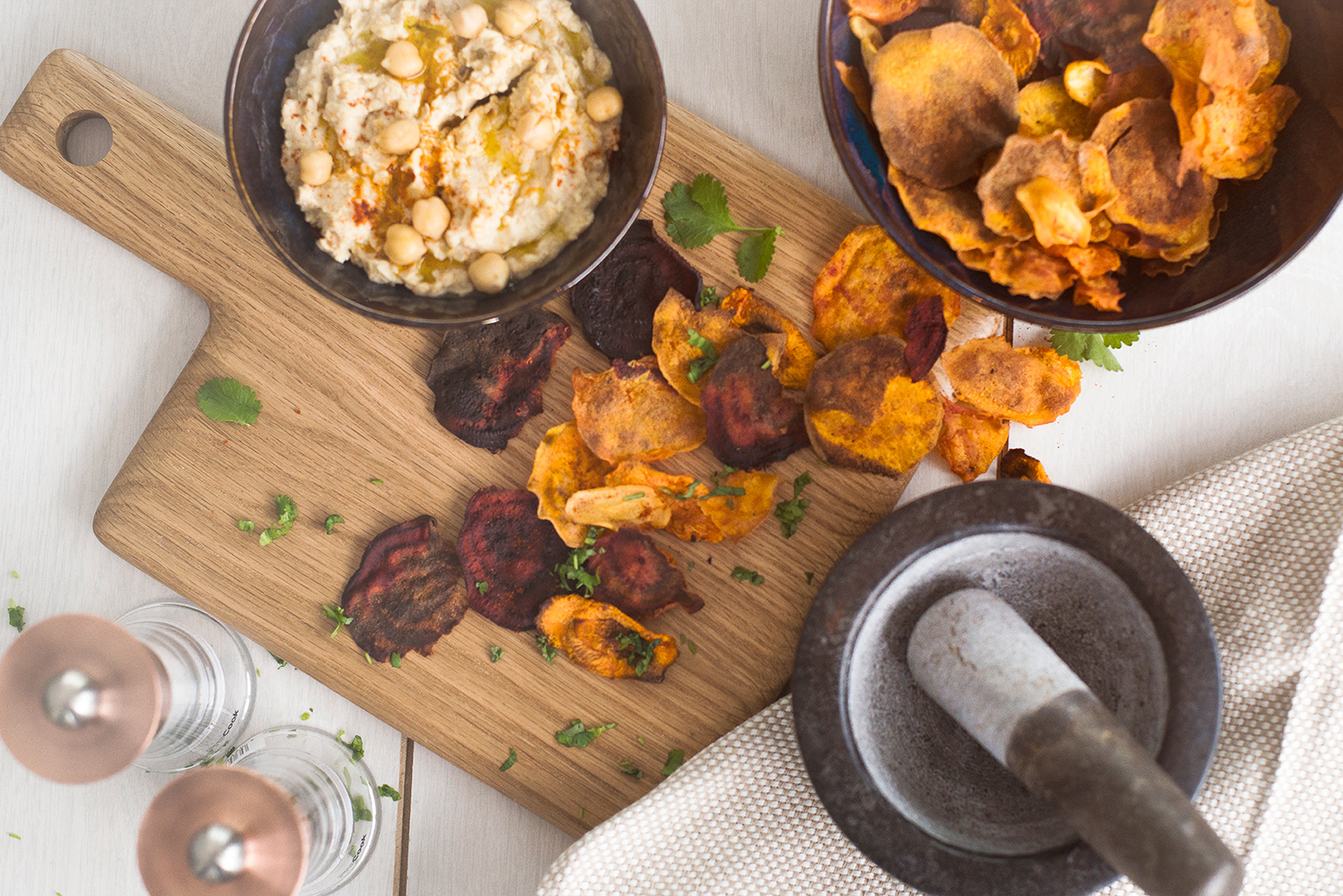 We used beetroot, carrot, parsnip and sweet potato but you could swap these out for vegetables you prefer, perhaps you have a turnip rolling around that really needs using up, or perhaps you'd rather stick to the normal potato crisp? Whatever vegetable you pick, you will need to pay attention as they bake as some will bake faster than others and due to the fineness of these crisps it doesn't take long for them to cross the line between perfectly done and burnt. Make sure you keep an eye on your crisps, turning them once and remember that these do firm up as the cool. We recommend eating these on the same day you bake them so they stay crisp.
Printable recipe
1

carrot

1

parsnip

1

beetroot

1

sweet potato

2

tsp

olive oil

2

tsp

smoked paprika

salt and pepper

(to taste)
Peel vegetables and slice on a mandoline using setting 1 or 2.

Place crisps between two layers of kitchen roll and leave for 30 minutes to absorb excess moisture.

Add all the crisps to a large mixing bowl and add the olive oil, smoked paprika, salt and pepper. Combine well.

Arrange in one layer on a non-stick baking tray and place in the oven for 6-8 minutes, turning once. Repeat process until you have baked all the crisps.

Remove from the oven, season again and place onto a wire cooling rack to crisp up and cool.