Hailing from the Middle East, hummus (or houmous as it is sometimes spelt in the UK) is a versatile dip that makes it a real must-have in your recipe reportoire and as it only requires a handful of ingredients, is easy to whip up in a flash. Our recipe will help you master a basic hummus dip, but the beauty of this dish is that it can be altered to suit your own personal taste; if you prefer your dips hot and spicy then mix in some chilli oil in place of the olive oil, or for something with a fresh, summer taste amp up the lemon juice for a citrus burst.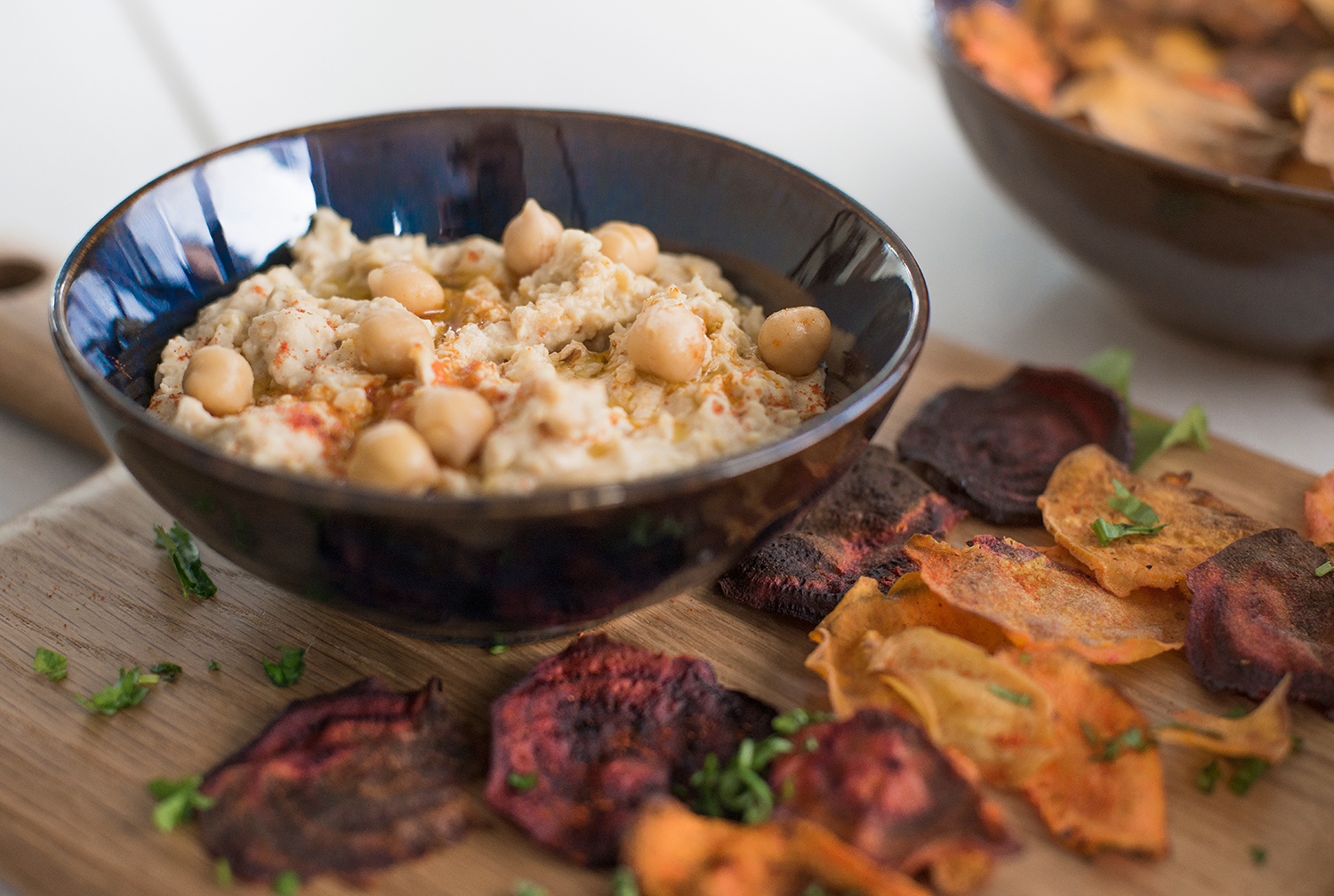 Many popular hummus recipes require the use of a food processor or blender, but as this ancient recipe far predates the invention of electrical kitchen appliances we think it is much more authentic to make it in a pestle and mortar. Not only is it more traditional, but we think it actually gives you better control over the consistency of your hummus as it's easier to monitor and feel how smooth your dip is becoming before it becomes too wet. Plus, it feels more genuine calling it 'homemade' when it hasn't been processed in a blender and has instead been done by hand!
What you will need
There are a multitude of uses for hummus, but our favourites are using it to dip crudités, warm pitta bread or vegetable crisps and we're confident that once you have tried out this recipe for yourself your fridge will be fully stocked with this tasty dip from now on. You could double up the quantities and make this basic hummus recipe, split it into two batches and flavour them in different ways allowing you to impress your guests by offering not just one but two different homemade hummus options.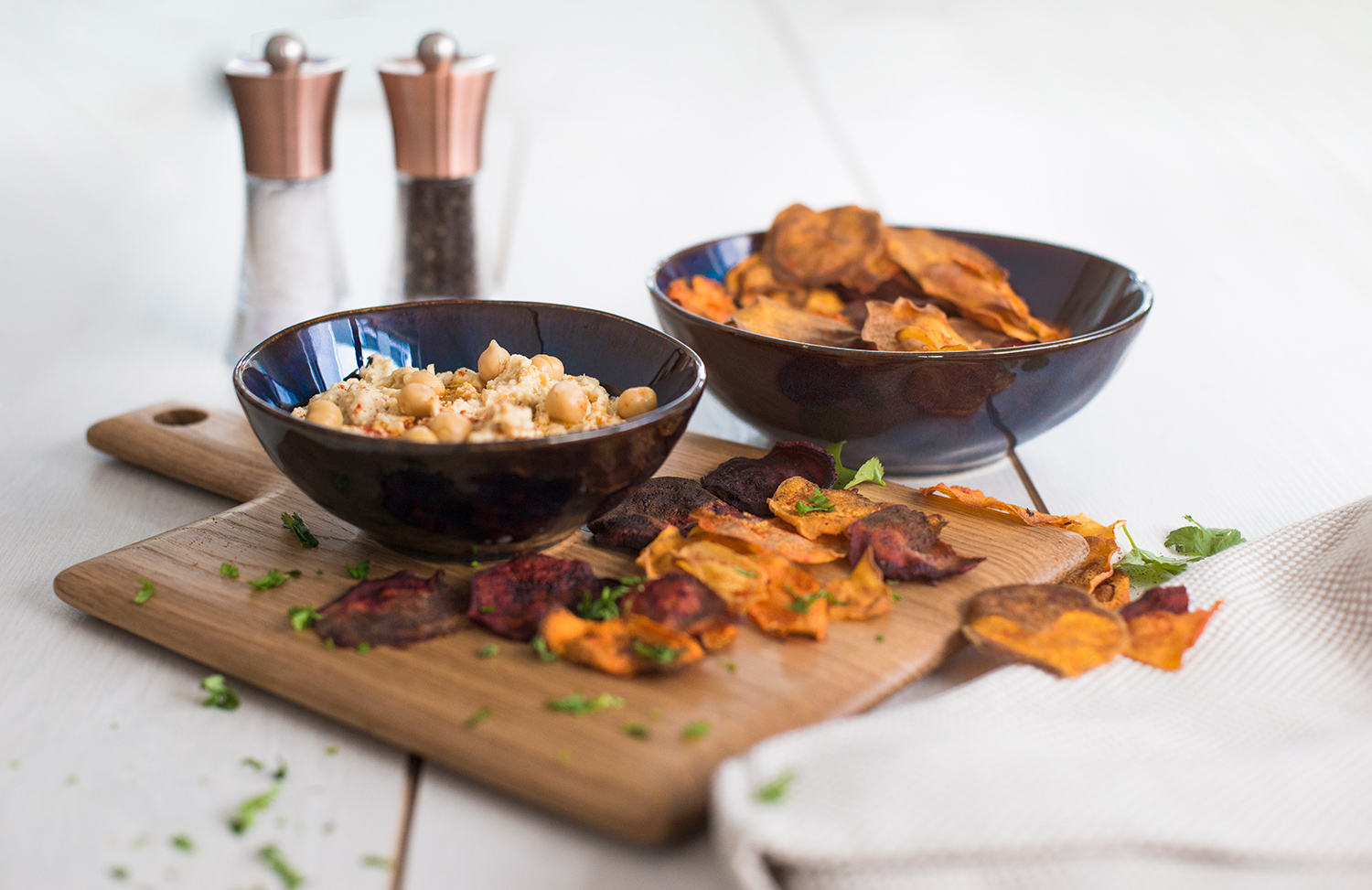 We think the best way to serve this hummus is in a stylish bowl upon an oak serving board, although this will keep for a few days in an airtight container this is best served on the day of making.
Printable recipe
2

cloves

garlic

(chopped)

½

tsp

salt

1

can

chickpeas

(drained)

1 ½

tbsp

tahini

1

lemon

(juice)

1

tbsp

olive oil

(to drizzle)

2

tsp

smoked paprika
Grind the garlic and salt together in a pestle and mortar to form a paste.

Add ⅓ of the chickpeas and grind to a paste, continuing to do so until you've used almost all of the chickpeas (reserve a few for serving).

Add the tahini and mix together before adding the lemon juice.

Mix together and add a little water at a time until you reach your desired consistency.

Serve with a drizzle of olive oil and the smoked paprika, and top with the few reserved whole chickpeas.