One of the best things about Christmas is tucking into all of the tasty treats that you only get to feast on at this time of year, and one of our favourites is the classic Gingerbread. Packed full of festive spices such as nutmeg and cinnamon these biscuits are surprisingly easy to make and are perfect for getting all hands on deck – no matter how big or small! Once the biscuits have cooled you can then let your creative juices flow and get to work on your mini works of art, and whether you're an absolute beginner or a pro when it comes to biscuit decorating, we guarantee there will be lots of laughs and fond festive memories made. These biscuits are beautifully chewy whilst still full of all the flavours you'd expect in traditional gingerbread biscuits, making them much gentler on little ones teeth than many shop-bought varieties.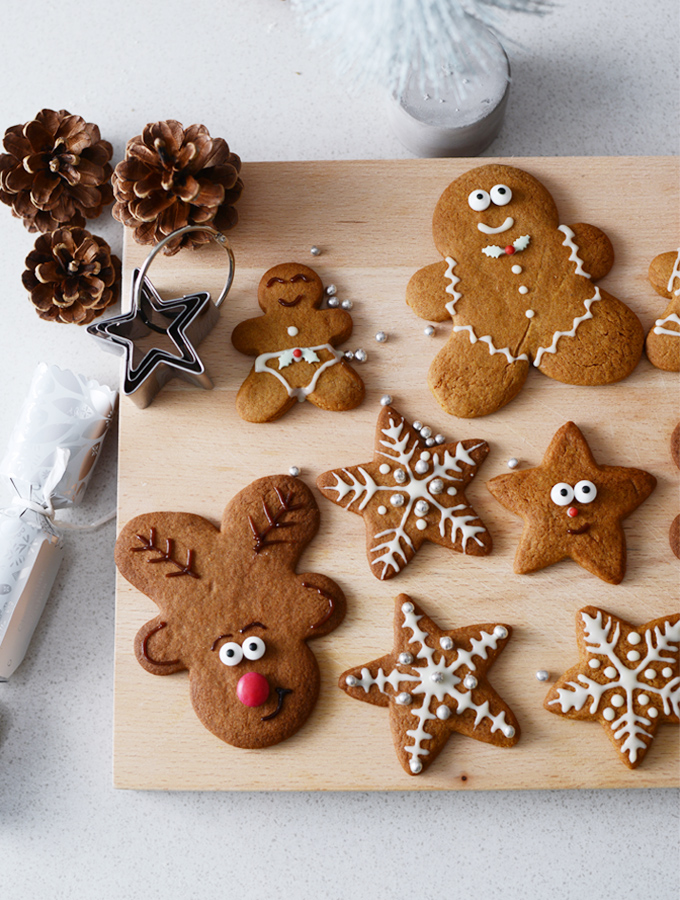 Gingerbread is a tradition loved by many household's across the world, but did you know where this Christmas treat's roots began? Surprisingly, this humble biscuit can be traced back to Queen Elizabeth I who asked for biscuits to made that resemble foreign dignitaries and guests at her royal dinners, explaining why this spiced dough was first cut into the shape so easily-recognised today. Records also exist that suggest the folk-medicine practitioners were also handing the biscuits out as love tokens, where if the man they had been made for was to eat the biscuit they would fall in love with the young lady who had given it to him. What this doesn't tell us however, is why they were eaten during the winter? Well, it was a commonly-held notion that spices warmed you up and so by eating gingerbread (or 'gyngerbread') it would prevent you from getting too cold as the temperatures dropped.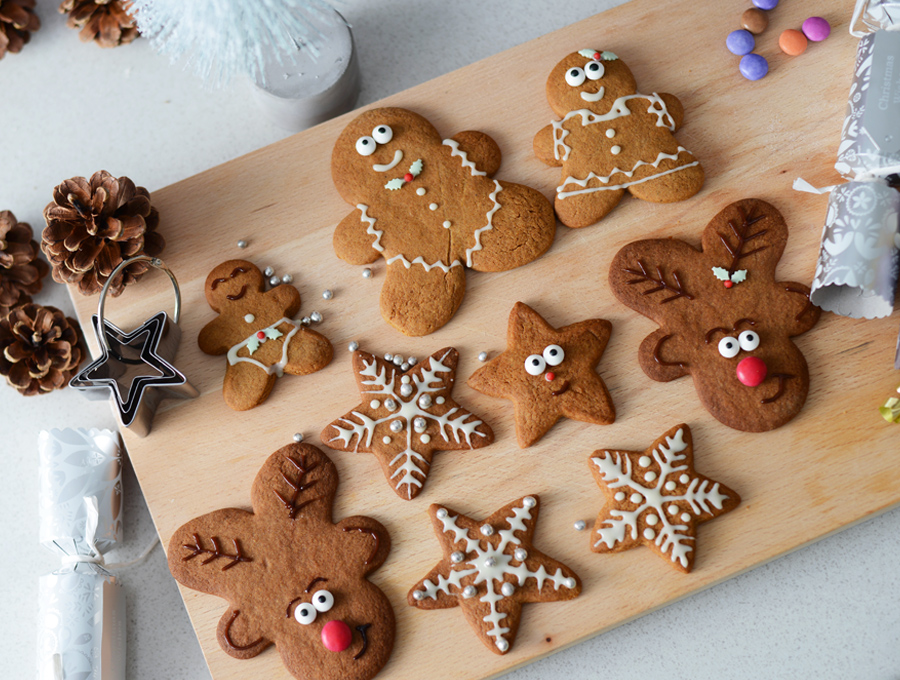 To make these delicious chewy gingerbread biscuits at home you'll need a mixing bowl, a sieve, a ramekin, a rolling pin, gingerbread man cutters (we also used star cutters), a baking tray and a cooling rack.
A handy tip from us – if you flip your gingerbread men upside down their legs become antlers, their arms become ears and their heads become the faces of Santa's trusty reindeer! We used red Smarties for the noses of ours, but you could make 10 gingerbread men shapes, ice 9 of them as reindeer using brown sweets on eight reserving just one red Smartie for Rudolph's famous nose. The remaining gingerbread man you could then ice as Santa to complete the group!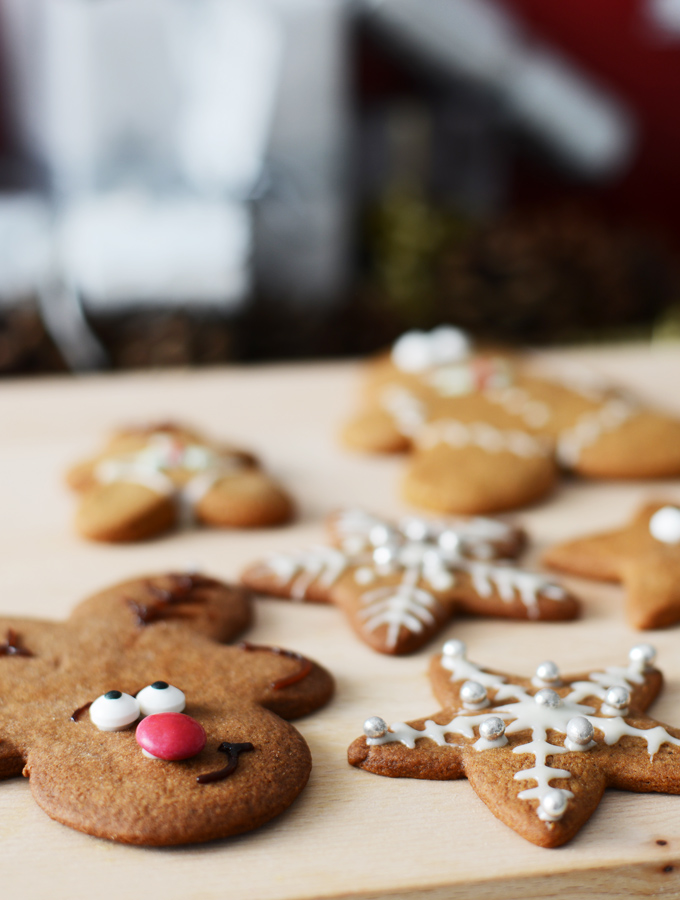 Looking for other festive treats? Our Pigs in Blanket Wreath is a great talking point for any Christmas dinner party, and is delicious with our homemade Cranberry and Port Sauce.
Scroll down for a printable recipe and an easy-to-follow how-to video.

350

g

plain flour

1

tsp

bicarbonate of soda

2

tsp

ground ginger

2

tsp

ground cinnamon

2

tsp

ground nutmeg

115

g

butter

(cubed)

175

g

soft light brown sugar

6

tbsp

golden syrup

1

medium

egg

(beaten)
Sift the flour into a mixing bowl before adding the bicarbonate of soda and the spices. Mix thoroughly.

Rub in the butter using the tips of your fingers. Keep going until it resembles breadcrumbs. Stir in the sugar and set aside.

Beat the golden syrup into the egg before stirring into the flour mixture.

Bring your dough together in the bowl before removing to a work surface.

Flour your work surface and knead your dough until smooth.

Roll out your dough until it is half a cm thick. Flour your cutters and stamp out your desired shapes.

Place onto a non-stick baking tray and bake in the oven for 10-12 minutes until golden brown. Your biscuits may seem a little soft but will firm up as they cool.

Remove to a cooling rack and allow to cool completely before decorating.