With Pancake Day and Valentine's Day falling next to one another this year, we think this recipe is a great way to cater for both events in a simple and delicious way! Using our American Style Pancakes recipe to make perfectly light and fluffy pancakes, we used the largest of our heart shaped cookie cutters to stamp these out and topped with a drizzle of our homemade strawberry coulis and a sprinkling of icing sugar we think these are incredibly simple to make with no compromise on flavour.
We've put together a simple step-by-step guide to show you just how easy it is to make these yummy pancakes, but if you're looking for a printable recipe just head to the American Style Pancakes post linked above and scroll to the bottom of the page for an easy to follow recipe that will make Pancake Day a breeze this year.
STEP ONE
Follow our American Style Pancakes recipe using one of our Granite Stone Non-Stick Crepe Pans, upping the quantities if you're making these for a larger group of people. As these are thicker than the traditional crepe style pancakes we recommend making these slightly smaller with just one ladle of pancake mix, which not only ensures they're light and fluffy but also makes them the perfect size for using our heart shaped cookie cutter!

STEP TWO
Once you've cooked your stack of pancakes and allowed them to cool a little, take the larger heart from the cookie cutter set and firmly press down on the top of the cutter in the centre of the pancake, taking care not to slide it around too much to avoid ripping the pancake. Then gently lift it upwards and out of the remaining pancake, using the tip of your index finger to pop the heart shape out of the bottom of the cutter and setting aside. Repeat this for all of the remaining pancakes.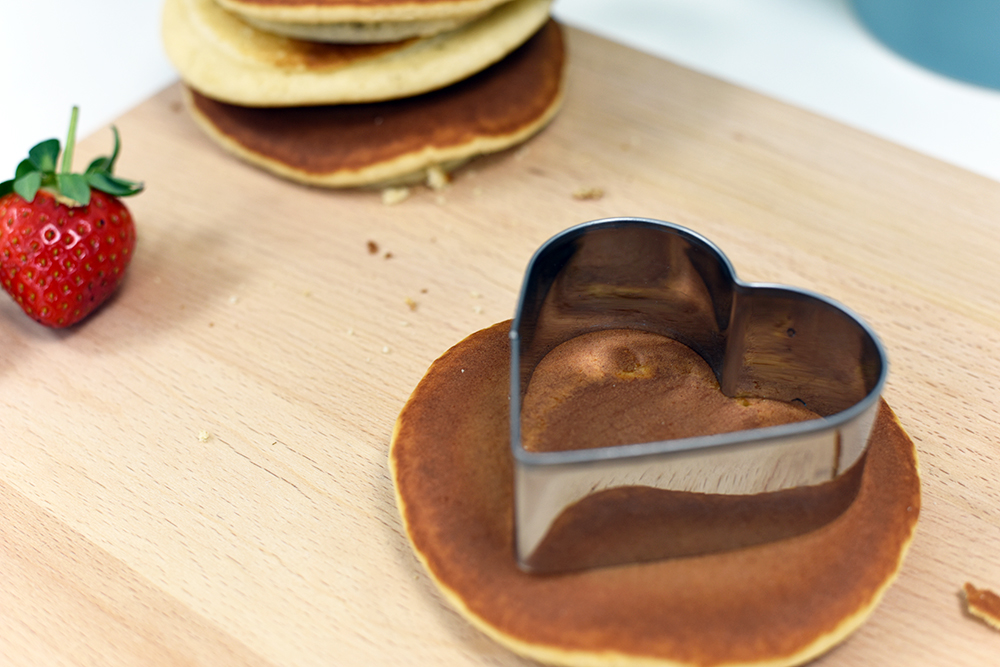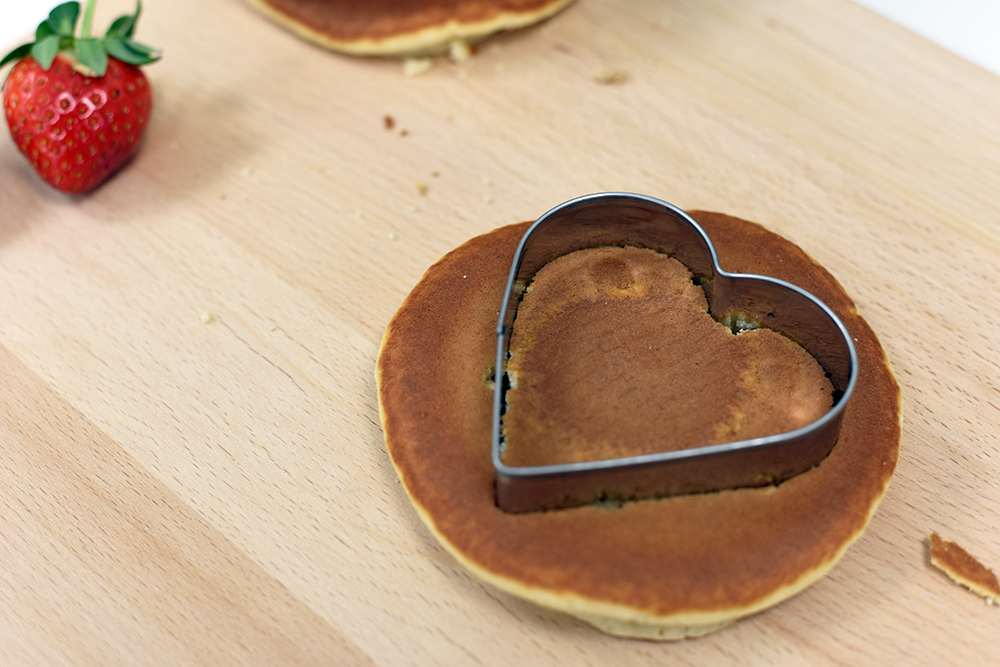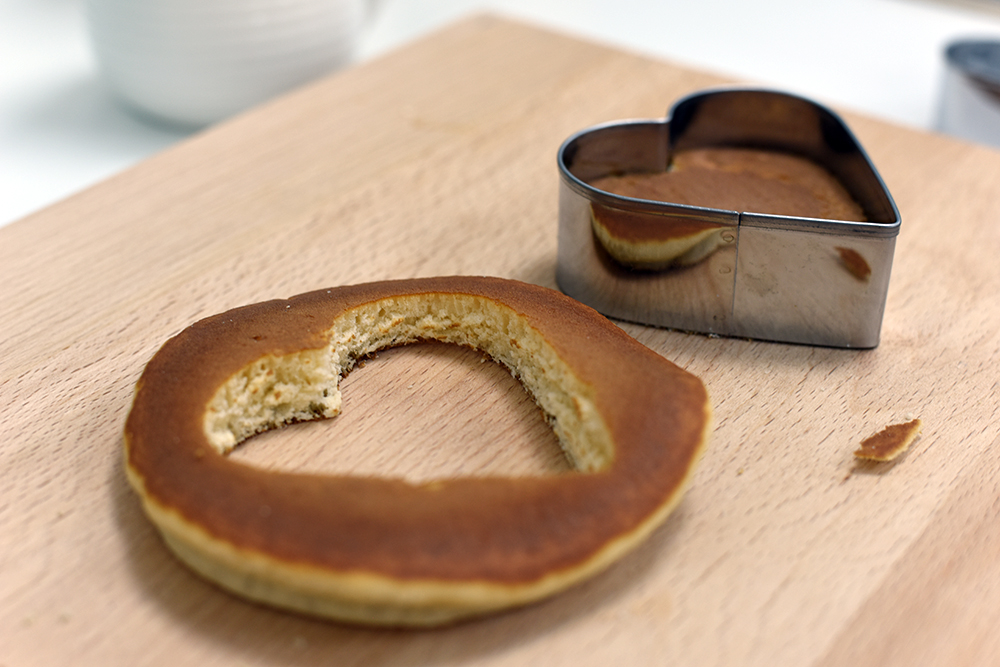 STEP THREE
Using our homemade strawberry coulis, drizzle the heart shaped pancakes for a deliciously sweet topping perfect for Valentine's Day! If you're not a fan of strawberries you can easily swap this out for another fruit, are raspberries more your thing? Or perhaps blueberries? Our coulis recipe is easily customisable to ensure you have a coulis that will quickly become a staple recipe in your home.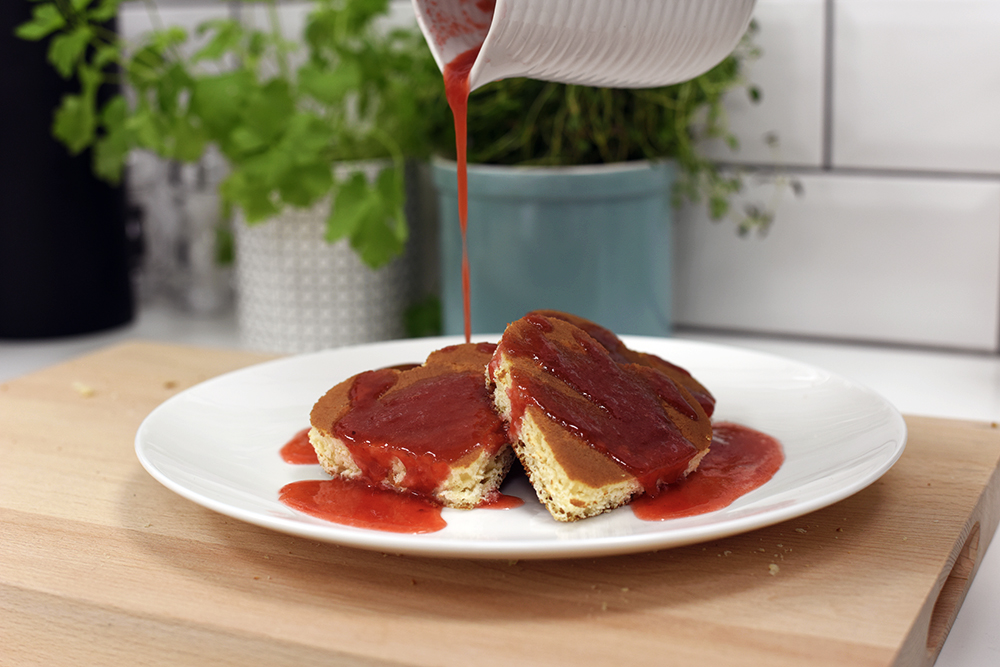 STEP FOUR
Using our flour sifter, sprinkle your pancakes with icing sugar… this is a great time of year to indulge your sweet tooth with both Pancake and Valentine's Day as a brilliant excuse to amp up the sugar content!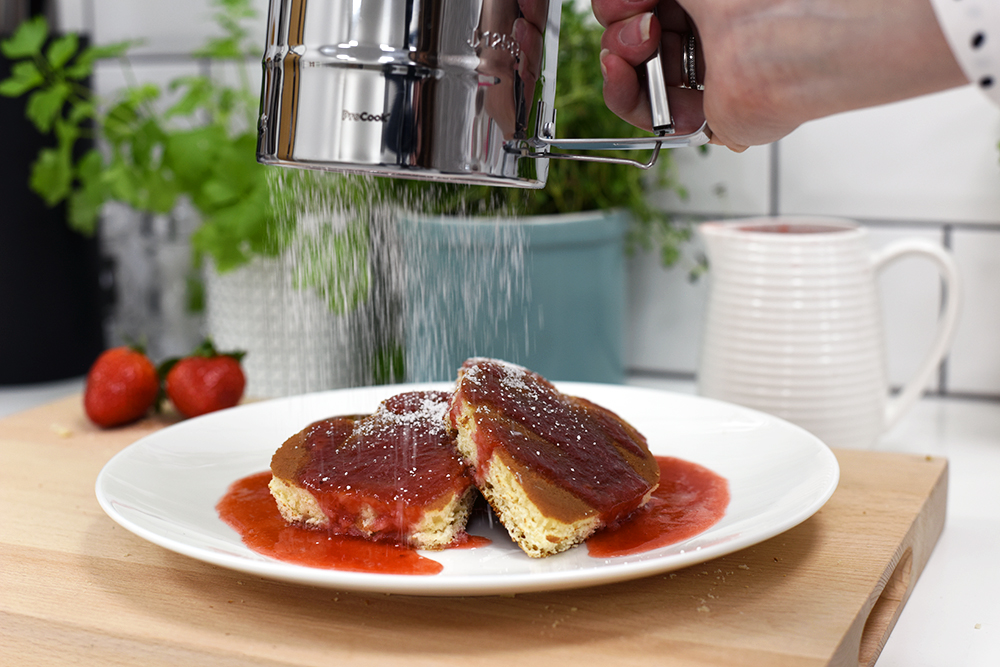 STEP FIVE
Top your pancakes with a couple of strawberries and we think these are good to go! Whether you devour these as a Pancake Day treat or as a delicious way to start your Valentine's, we think this easy way to take your American pancakes to the next level is sure to impress the lucky person or people you're sharing them with. If you're making these for kids why not try our star, feet or flower cutters for a fun way to start the day off? Or if you're looking for something more seasonal our gingerbread men cookie cutters will work brilliantly as a festive way to make mornings worth getting up for.