Mastering a great coulis is something you won't regret as they can be brought out on so many different occasions you'll wonder why you never got to grips with one before. They're so simple to make and can really transform a dish (like our Heart Shaped American Pancakes), so we have put together a simple step-by-step guide for you to show you just how simple they are to put together to drizzle all over your favourite desserts. For a handy printable recipe just scroll to the bottom of the page!
STEP ONE
Halve 300g of fresh strawberries and set aside for now. We kept ours in the fridge right up until we needed them to keep them at their best and this also makes them easy to safely slice and place in a medium sized bowl before we add them to the pan.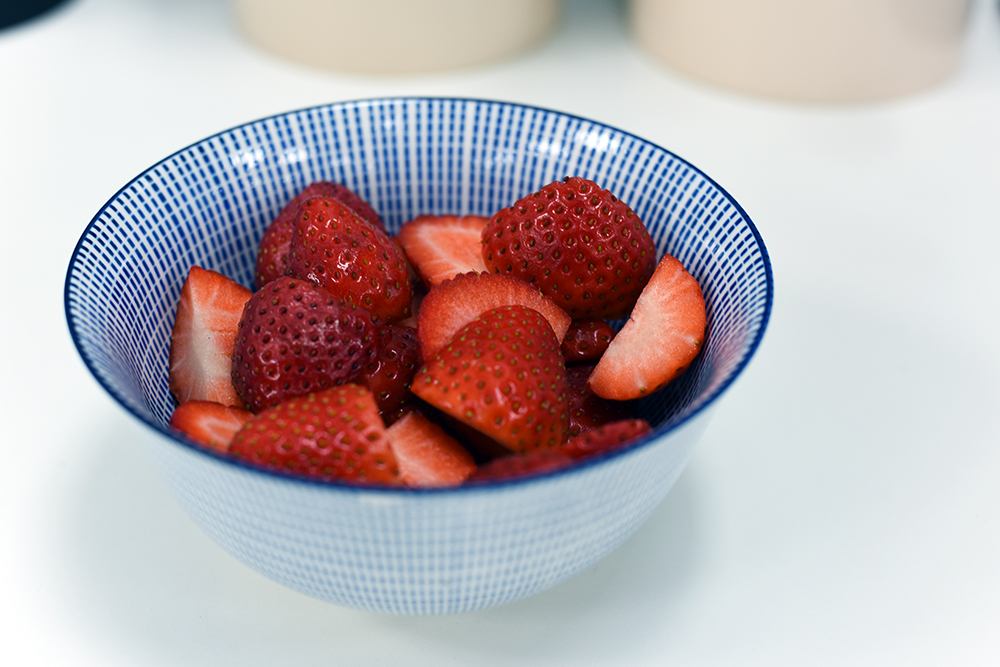 STEP TWO
Add 4 tbsp of cold water and 2 heaped tbsp of caster sugar to a pan and heat on a medium heat until it boils. It's important to make sure you continuously stir this to avoid any sugar burning or sticking to the sides before it dissolves.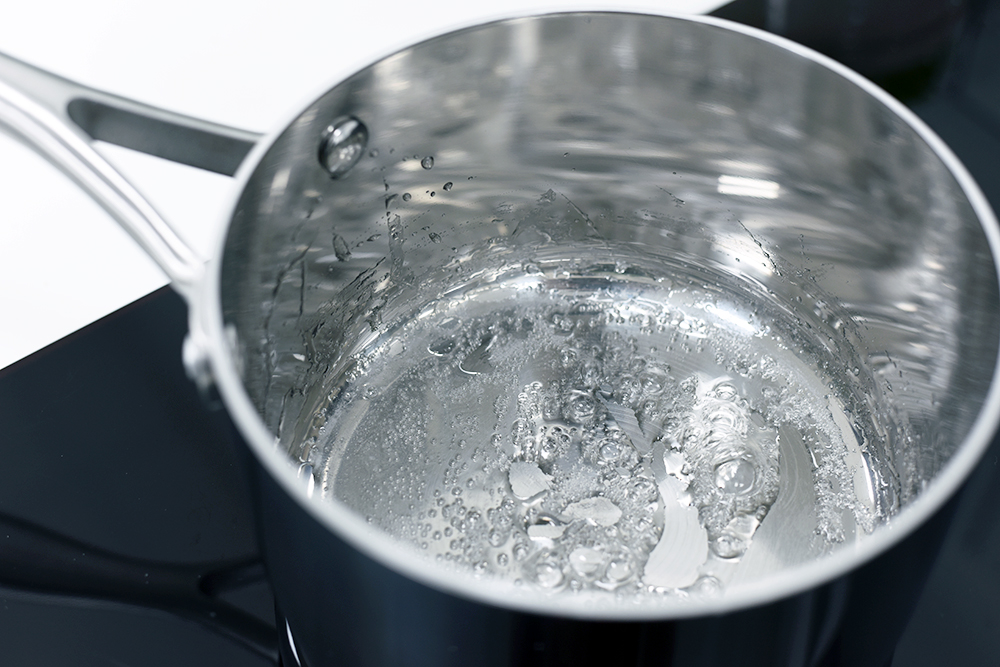 STEP THREE
Add the strawberries to the pan and allow to cook for 4-5 minutes, stirring to prevent them sticking and to help aid the softening process. Don't overcook these as you don't want to remove all of the lumps entirely, but you should find these quite quickly soften to resemble a slightly thick coulis texture.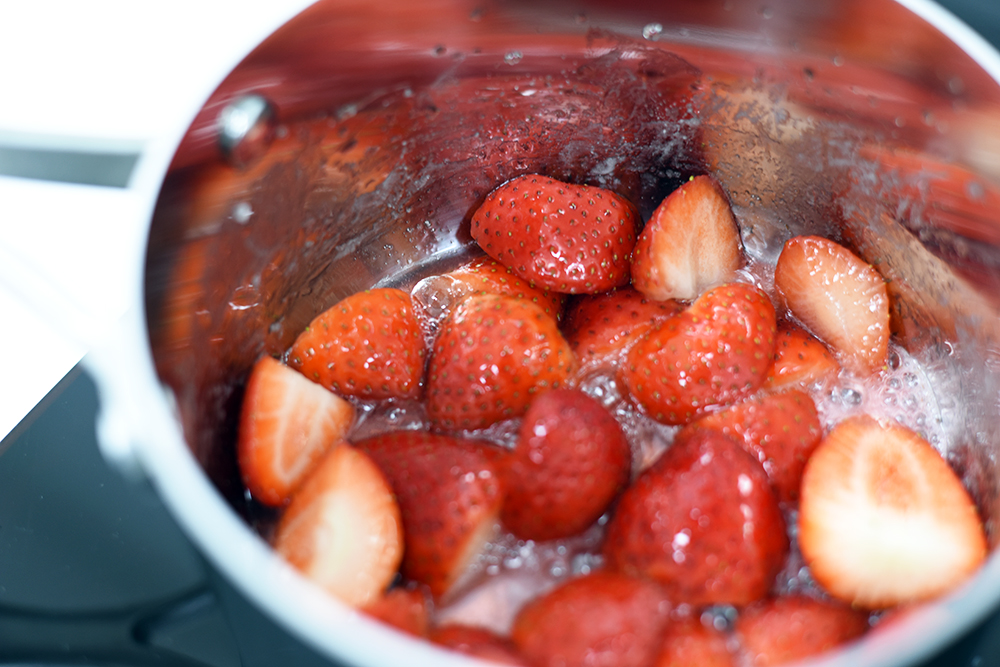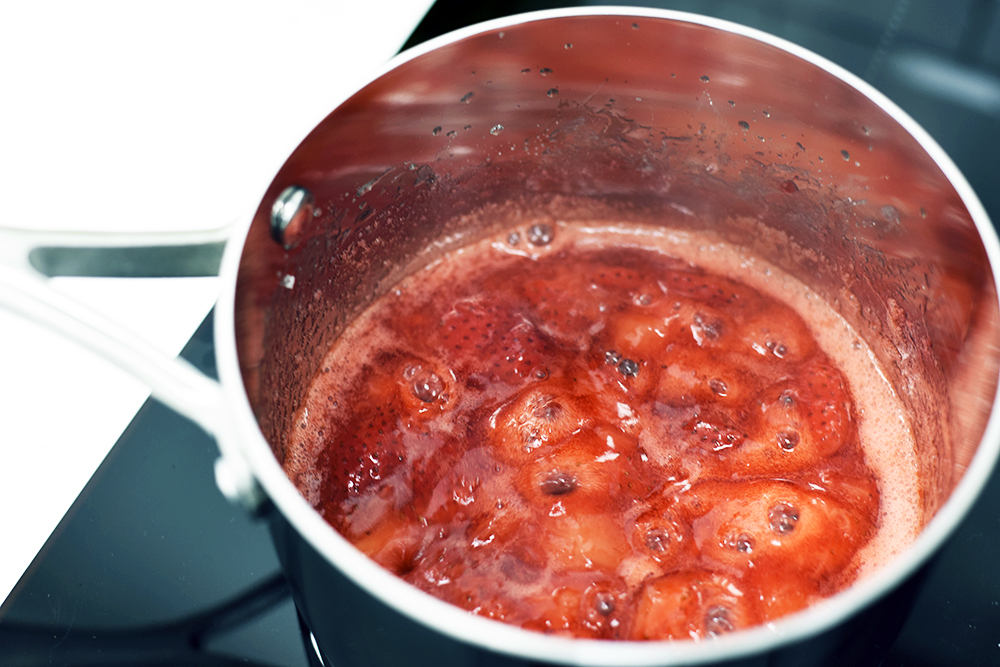 STEP FOUR
Remove the pan from the heat and push through a sieve into a jug to serve right away, or store in the fridge for up to 2 days.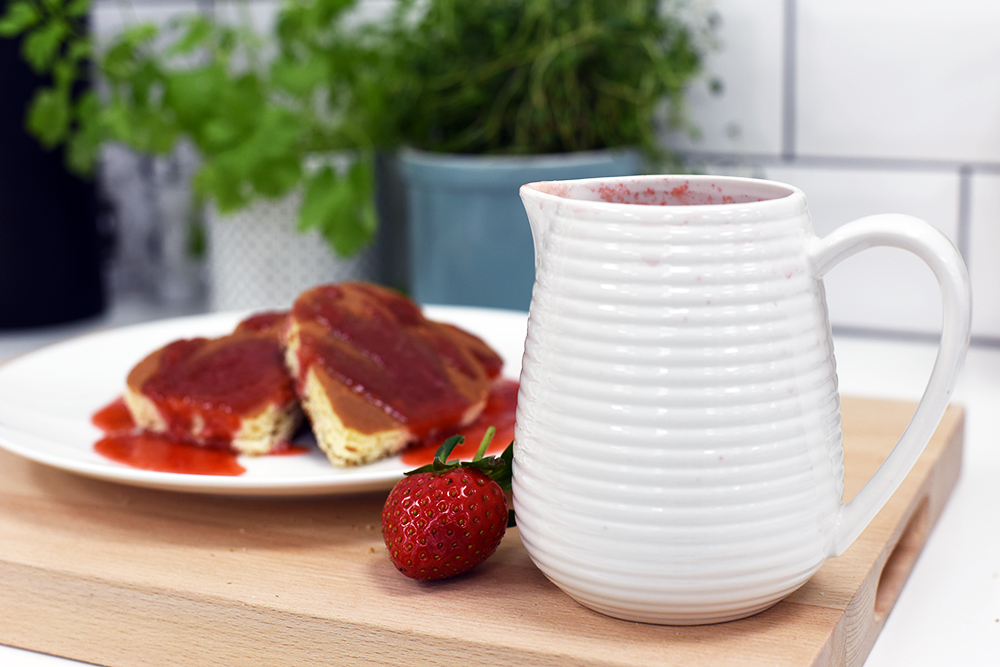 4

tbsp

cold water

2

heaped tbsp

caster sugar

300

g

strawberries

(halved)
Add the water and sugar to a medium sized pan and bring to a boil, stirring continuously until the sugar has dissolved

Add the strawberries and cook for 4-5 minutes until soft, stirring continuously

Remove from the heat and push though a sieve into a serving jug using a spatula

Serve immediately or keep in the fridge for up to 2 days