Treating your Mum on Mother's Day is a great day to show the motherly figure in your life just how much they mean to you, and whether they're a Mum, Grandma, Aunt or someone else there is no better time to take the time out to say thank you for all they have done for you than on Mother's Day. But although you buy the card and bunch of flowers every year, have you ever really thought about where the day came about?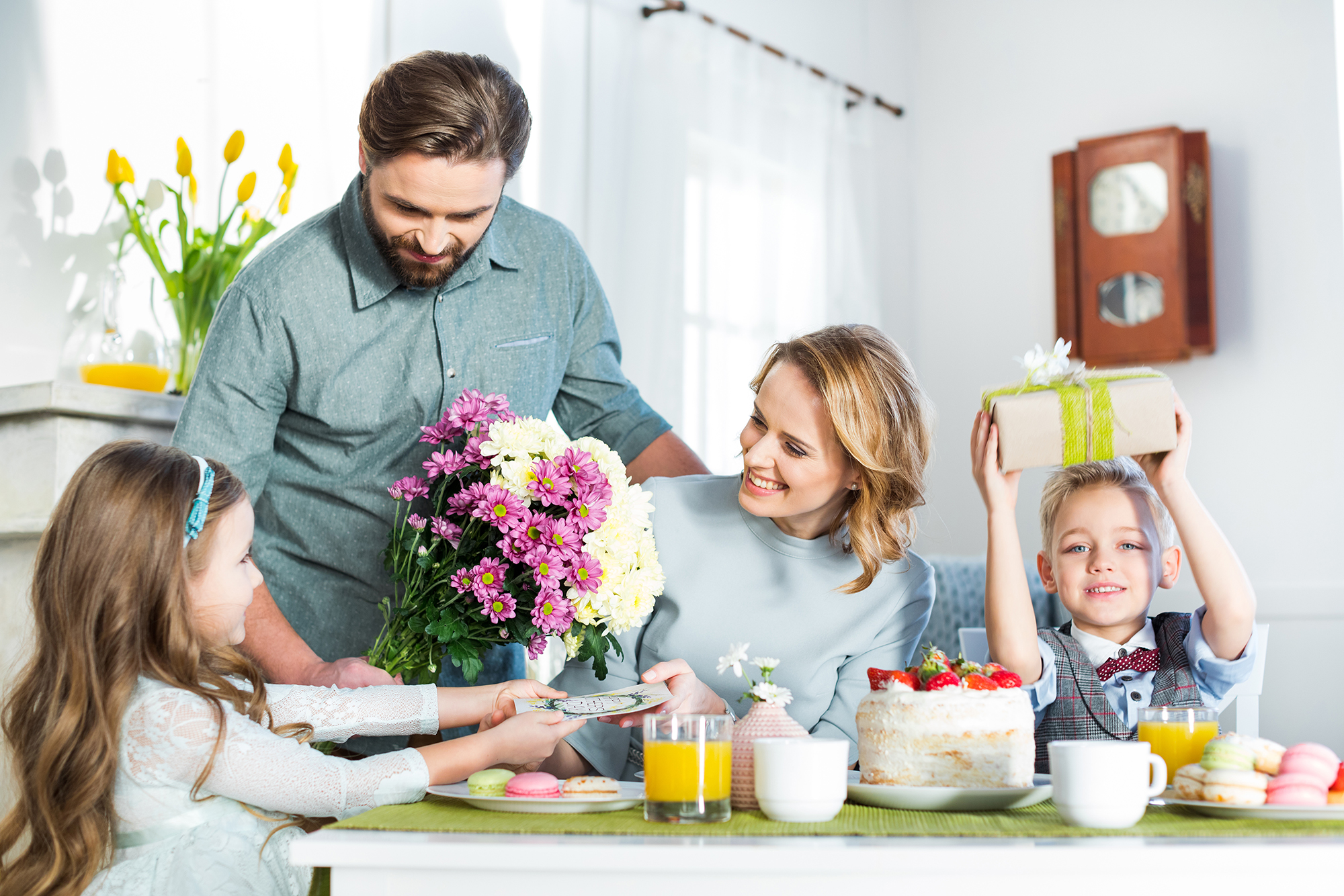 HOW MOTHER'S DAY BEGAN
In the UK Mother's Day (Mothering Sunday) is a Christian celebration that is typically celebrated on the 4th Sunday of Lent and refers to your 'Mother Church' and not actually motherhood at all, referencing a time when people would return to the main (mother) Church or Cathedral in their local area for a service to take place on Laetare Sunday. As years went on, the day became a time for servants to take time off and visit their families, the only day off a year they were allowed and it is thought that this is where the tradition of giving a gift began as small children would pick flowers to gift the mother's they may not have seen for a while.
Mother's Day in the US is slightly different and although the two may have merged for some here in the UK it has very different origins. Anna Jarvis founded Mother's Day in the US after holding a memorial for her mother Ann in 1908. Ann had founded a Mother's Friendship Day that sought to reunite families who may have been divided during the Civil War, and previously had formed 5 Mother's Day Work Clubs that fought to establish better working conditions for working men and women. Ann wanted to push this Mother's Friendship Day to become an annual event to celebrate Mother's throughout the country but sadly died before her goal was reached, but her daughter Anna continued with the battle and after many years of fighting finally had the day formally recognised in 1914.
MOTHER'S DAY TODAY
There are loads of ways to celebrate Mother's Day today, but we think that there is nothing better than treating the special lady in your life to a delicious home cooked meal she's not had to make herself with a glass or two of her favourite wine and a bunch of beautiful flowers. If you're inviting your Mum around to your place this Mothering Sunday don't get let down at the last minute by your chipped plates or cracked glasses when you could really wow her with some crisp white dinner plates and a beautiful silver placemat with a metallic finish to add that final bit of sophistication to the table. You can shop the look below and find a selection of our recommended dishes to serve this Mother's Day by scrolling to the bottom of the page…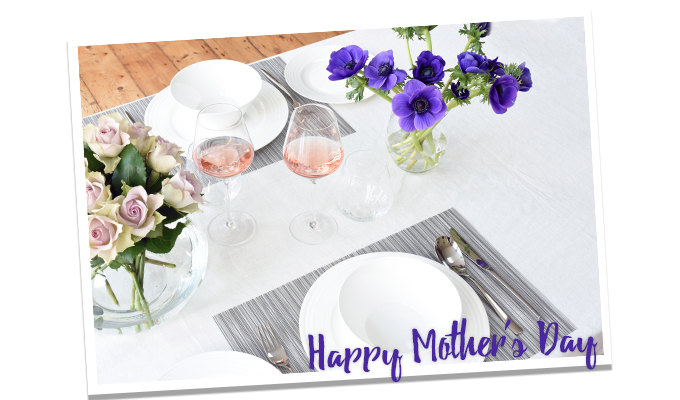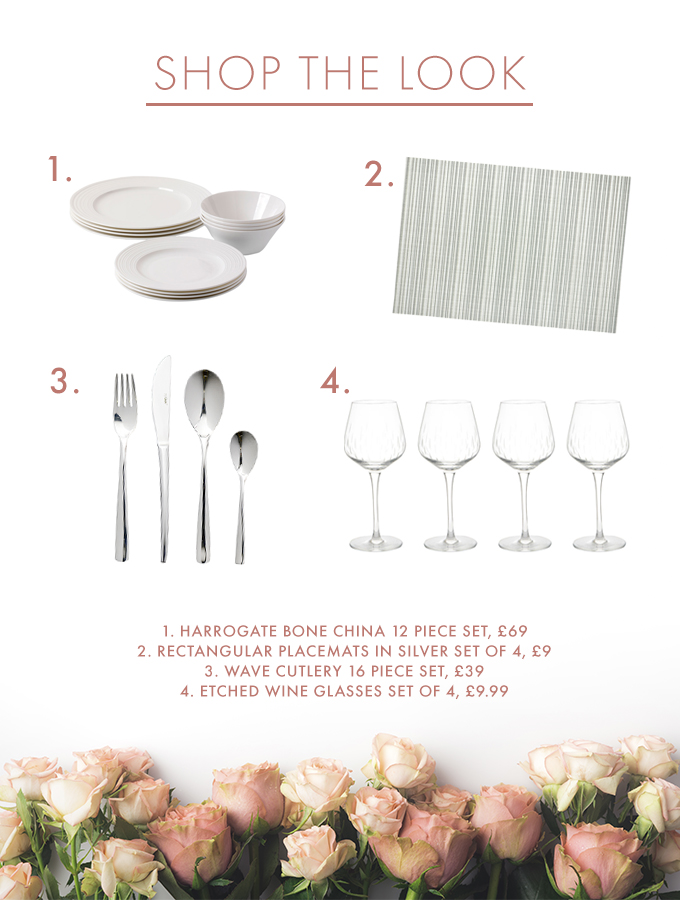 FIND THE LINKS HERE:
MOTHER'S DAY RECIPES WE RECOMMEND…