Buying the right knives is so important to get the most out of cooking, and although different people look for different features in their tools there is one thing that applies to them all… a need for the right aftercare. If you want your knives to last you need to give them a little TLC now and again, and although it may seem daunting it really couldn't be simpler to keep your blades as good as new, just follow the advice provided by our knowledgeable Purchasing team, and those guys really know their stuff!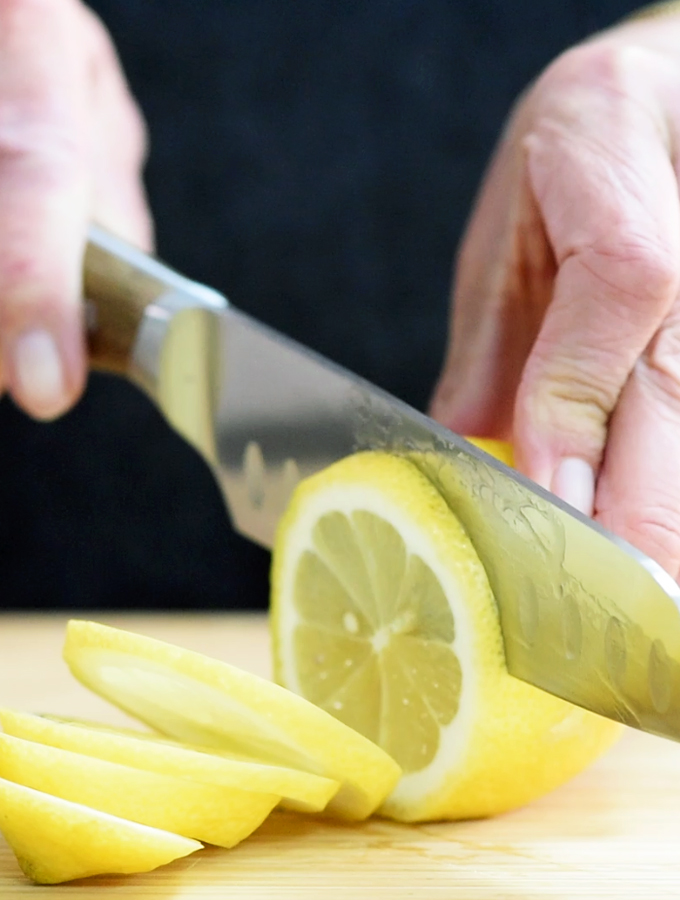 WHY DO I NEED TO SHARPEN MY KNIVES?
If you sharpen your knives for no other reason it should be done purely for safety reasons, as a blunt knife will require more pressure behind it to cut through food and is also less likely to go where you want it to, meaning a dangerous disaster if you should slip and catch a finger instead. If you keep on top of the care of your blades it'll improve the longevity of your knife too, so don't let it become too big a job as it may well be too little too late. Your more frequently used knives naturally need more attention as these are the ones that'll get blunter much faster, but don't forget to spare some time every so often and give a little care and attention to those knives you only pick up 'now and again'… they need looking after too!
BUT DON'T YOU ONLY NEED TO SHARPEN EXPENSIVE KNIVES?
No, you should be sharpening all your knives if you don't want to be replacing them all the time. Even less expensive knives can last a whole lot longer if you give them a bit of TLC! It is actually a lot less to do with the price of a knife but more the angle of the cutting edge that determines how often they should be sharpened, for example a Damascus knife has a steeper blade when new and needs more regular attention to maintain it.
OKAY, WELL HOW OFTEN SHOULD I BE SHARPENING MY KNIVES THEN?
It's best to keep on top of it as it is much easier to sharpen a blade that's only ever so slightly worn in comparison to one that's become severely blunted through use. We would recommend sharpening your knives after every few uses, but especially before you undertake any heavy tasks. There is no limit as to how many times you can sharpen your knives, it would take a lifetime to take off enough metal to make your knives unusable so don't avoid sharpening your blades in fear of ruining them!
WHAT TYPE OF KNIFE SHARPENER SHOULD I BE USING?
You should be using a small whetstone for sharpening your cutting edge, and ceramic wheels to hone an edge. You could use an honing rod/sharpening steel for very regular use, or alternatively for a tool that does both we recommend a large whetstone or twin wheel diamond and ceramic sharpeners.
DO I HAVE TO LOOK AFTER MY SHARPENER TOO?
A honing steel will eventually become blunt after lots of use so will need replacing, but this will become obvious when the grain on the surface becomes smooth. If you opt for a knife sharpening wheel you can buy replacement wheels when necessary and we recommend you remove the wheels, wipe with a damp cloth and dry to remove any leftover residue to prolong their life. If you opt for a whetstone we recommend you keep them clean and dry them thoroughly before popping them back into storage.
SO WHAT IS THE DIFFERENCE BETWEEN SHARPENING AND HONING?
The process of sharpening is when you remove some of the metal on a blade to create a sharp edge, whereas honing is for refining this newly created edge but does not remove a substantial amount of metal. You should always hone your knives after sharpening, but you can hone them more regularly without pre-sharpening too – some chefs recommend honing every day.