We know we know, 'flipping mad' has been done a million times before… but it couldn't be a truer representation of how we feel when it comes to one of our favourite foodie days of the year, Pancake Day. But have you ever wondered how a day where we tuck into, flip and sometimes even race with pancakes began?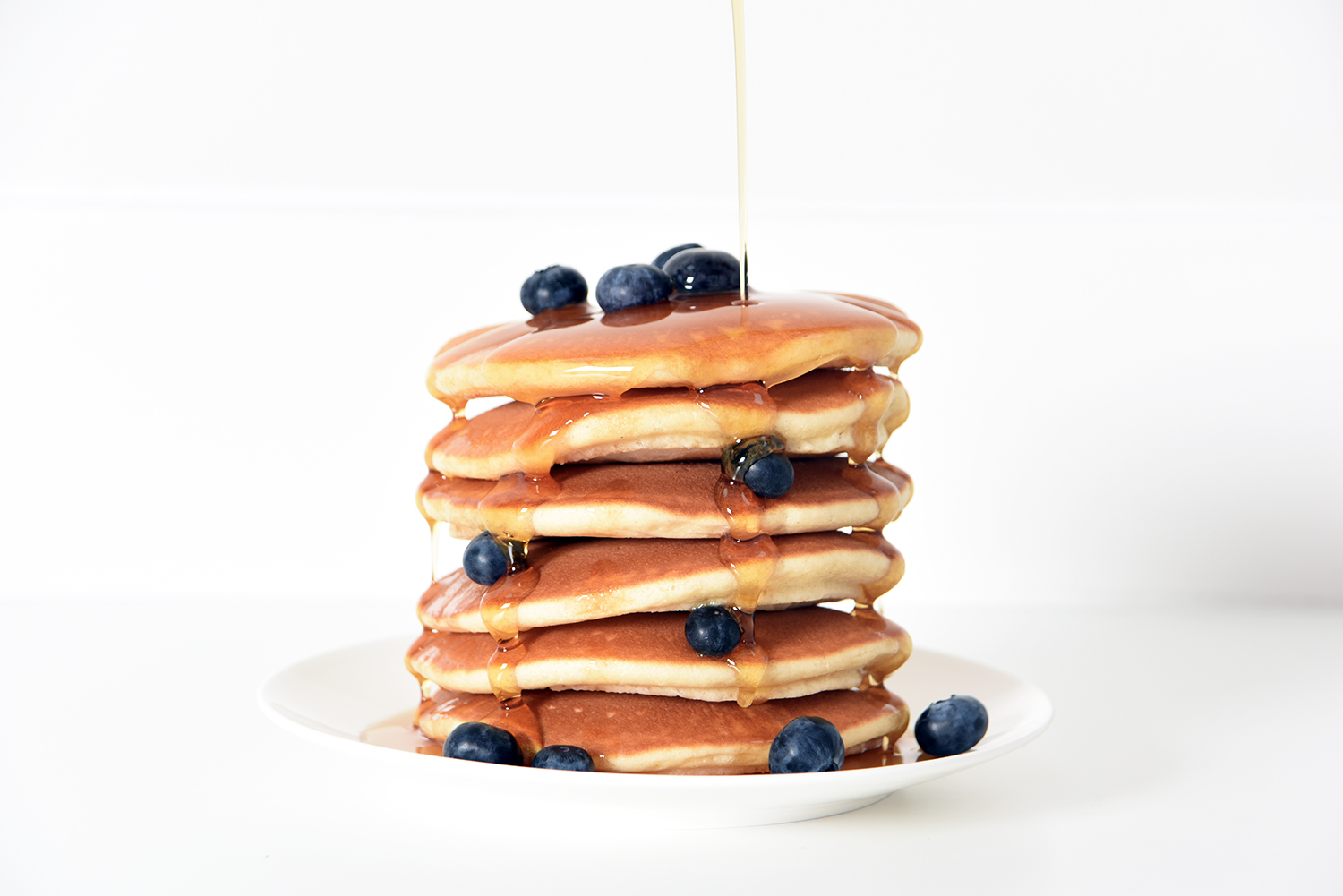 Pancake Day, or Shrove Tuesday, was traditionally a day of feasting before the 40 days of Lent began on Ash Wednesday. This explains why it's not a set date every year, as Shrove Tuesday always falls 47 days before Easter Sunday, so some years you may be tucking into your pancakes at the beginning of February and others well into March! Making a batch of pancakes was a great way to use up any remaining fats and eggs before the fasting began, with pancake recipes being dated as early as 1439 and even the act of flipping dating as far back as 1619!
OUR FAVOURITE PANCAKE RECIPES
Now you know how the day came about, we're sure you are after the good stuff… delicious pancake recipes! Here we share with you some of our go-to recipes when it comes to celebrating Pancake Day, but don't forget to share with us your favourite toppings or any secret recipes that deserve their time in the light!
We can think of little that's more indulgent than our Nutella Stuffed Pancakes and it would seem you agree, it's our most watched video on YouTube with over 45,000 views!
We were busy hunting for an alternative to the overly sugar laden offerings when we came across this recipe from Deliciously Ella that we just couldn't skip past.
We've topped these with blueberries and runny honey in our video, but another favourite of ours is maple syrup and beautifully crispy bacon for a more authentic American take on the humble pancake.
RECIPES FROM OUR FRIENDS RED TRACTOR
TOFFEE APPLE PANCAKES – Sticky toffee apples aren't just for Halloween, you can also put them on your pancakes this Shrove Tuesday!
MASHED POTATO PANCAKES – This easy pancake recipe uses up left over mashed potato to create a filling alternative to the traditional pancake mix!
PANCAKE TOPPINGS – Whether you're a master maker or world class taster, here's 6 brilliant Red Tractor assured pancake topping ideas for you to grace your stack with
HAVE THE RECIPE BUT NEED THE KIT?
From the 7th February to the 13th February 2018 you can head to any of our ProCook stores for a chance to be crowned Best Flipper 2018. All you need to do is show us how many pancakes you can flip in 1 minute and the best flipper in each store will take home a Granite Stone Non-Stick Crepe Pan worth £29, and if that isn't enough if you're the highest flipper across all of our stores you'll win £200 to spend in any ProCook store!