When the Mail Online announced that they were looking for pieces for their 2018 'Money's no Object' Christmas gift guide we just knew that our Elite Tri-Ply (find the new and improved range here) set had to be featured. Costing £599 it is certainly an extravagant gift to give to someone at Christmas, but for those who can afford to gift such large sets of cookware it really is one of the best you could pick as not only is it superb quality, it looks great and features all the pieces anyone could need to fit out a kitchen.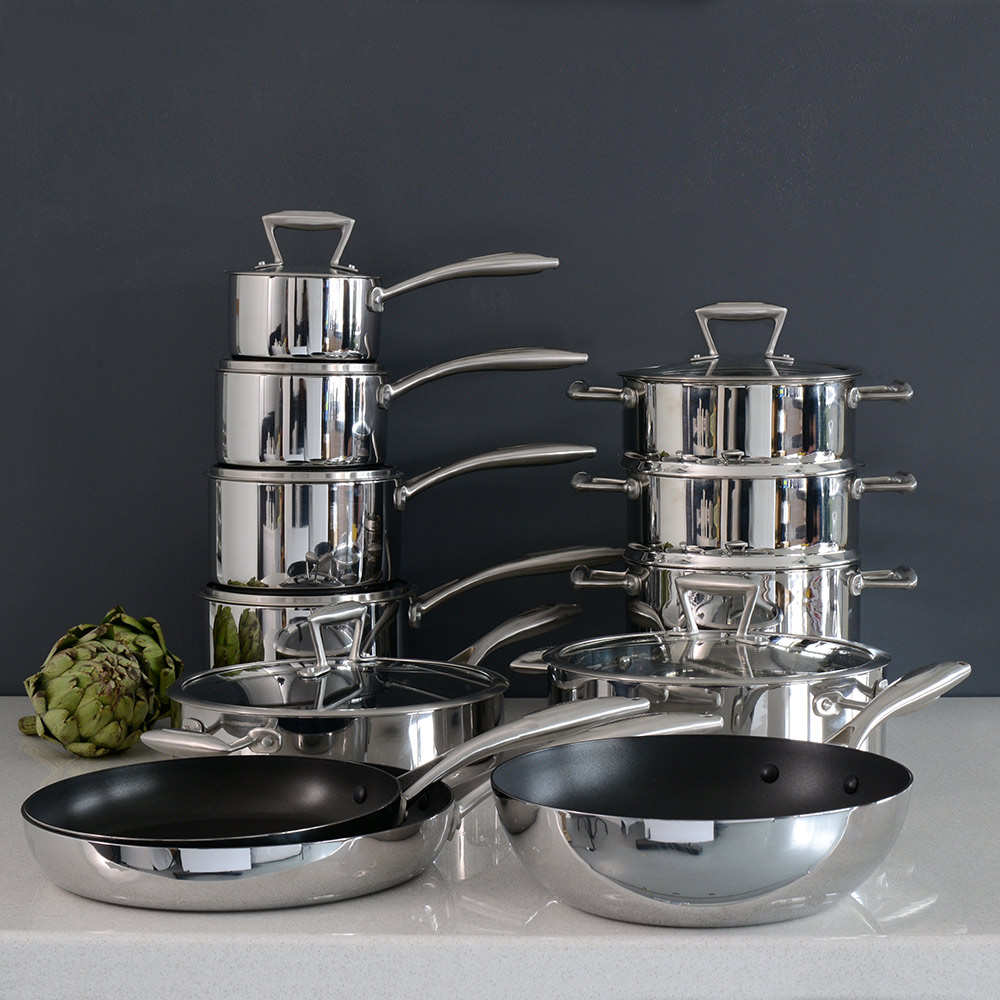 Perfect for any foodie in your life, our ProCook Elite Tri-Ply 12 piece set includes 14cm, 16cm, 18cm and 20cm saucepans, 22cm and 30cm frying pans, a 22cm stockpot, a 22cm steamer insert, both a 24cm and 28cm shallow casserole, a 28cm saute pan and lid and last but not least, a 28cm wok. As part of the ProCook Elite Tri-Ply range this exclusive premium cookware set features distinctive stylish looks. Designed in the UK, it boasts a clever seamless triple wall sandwich construction of 18/10 stainless steel encasing a layer of aluminium for unsurpassed strength and perfectly even heat distribution. Each saucepan features comfortable stainless steel CoolTouch® handles, riveted for extra strength and a heat resistant, tempered glass lid allowing for direct transferal from hob to oven and each frying pan is coated in a premium 5 star ProCook Ultra Plus triple layer PFOA free non-stick coating for the very best non-stick cooking experience.
It came as no surprise to us that the Mail Online were eager to feature the set within their gift guide this Christmas, and it really does make for a beautiful gift for any keen cooks and foodies in your life, and what better to gift someone at Christmas than the joy that comes from cooking at home.
You can find the gift guide here, and if you're looking to replace your cookware soon check out our handy guide on what to look out for when you're choosing a new set.