Our very own Product Development Manager, Joe recently provided The Telegraph with some expert advice on how to keep your knives in the very best possible condition.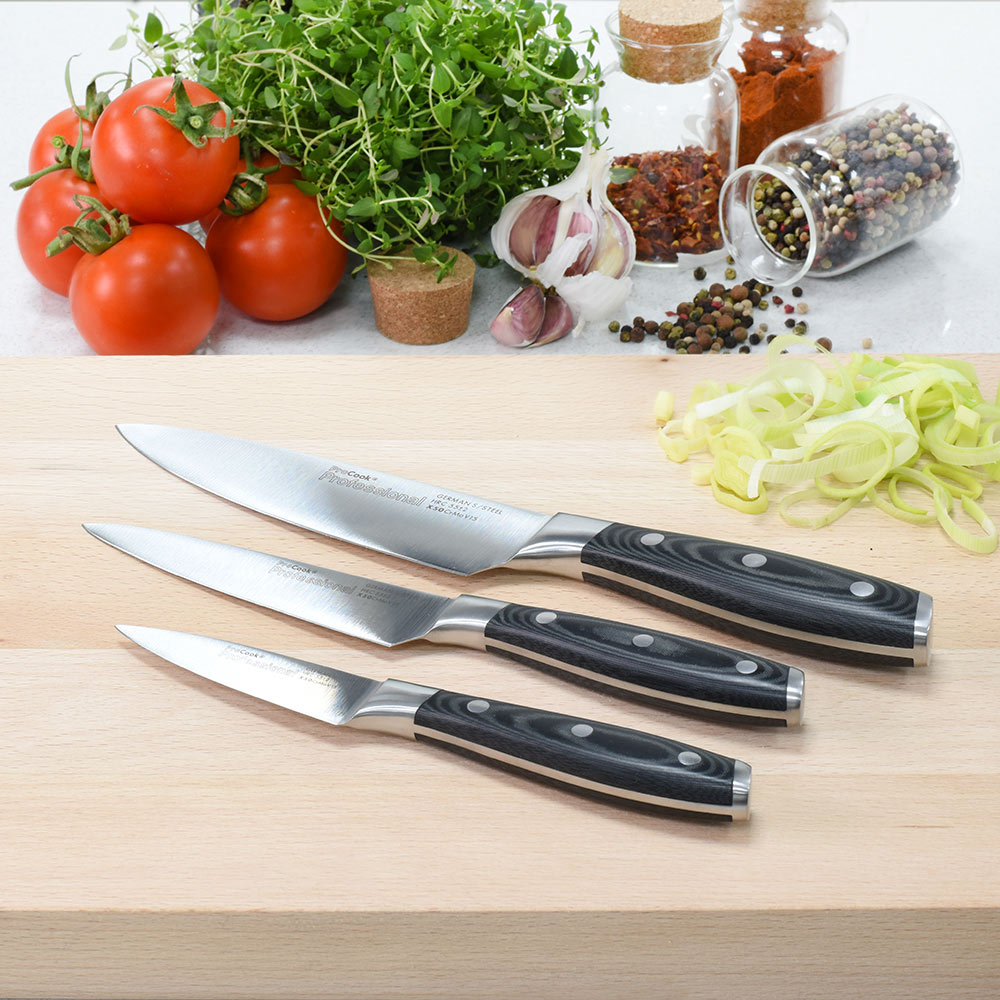 CHANTRY SHARPENERS
The first thing Joe offered his in-depth knowledge on is the use of a chantry knife sharpener, where the user pulls their knife through a V-shaped contraption a number of times to restore knives to a super sharp edge.
What it does is add tiny little micro-serrations onto the edge of the blade. If you looked at it under a microscope, on the cutting edge, there are these little lines that generate the sharpness, rather than a whetstone which is a smooth sharp edge.
This type of knife sharpening is ideal for a quick, sharpened edge but please note this type of sharpener is not suitable for Japanese Steel knives like our Damascus range or ice-hardened blades such as our Elite Forged or Elite Oak X70 knives. Instead we recommend a Whetstone for these knives, and for more information on how to use this tool you can check out our YouTube tutorial here.
PULL-THROUGH SHARPENERS
A pull-through sharpener is ideal for narrow flat edged blades, and although easy to use Joe explains that you don't get quite as good an edge as you would with a whetstone. All you need to do to sharpen your knives with this style of sharpener is pull your knives through the slot 3 or 4 times in a "to-and-fro" movement, and both our Ceramic Knife Sharpener and Diamond and Ceramic Knife Sharpener's feature rubber feet to stop this sliding about as you sharpen. Neither of our sharpeners of this style are suitable for ceramic knives.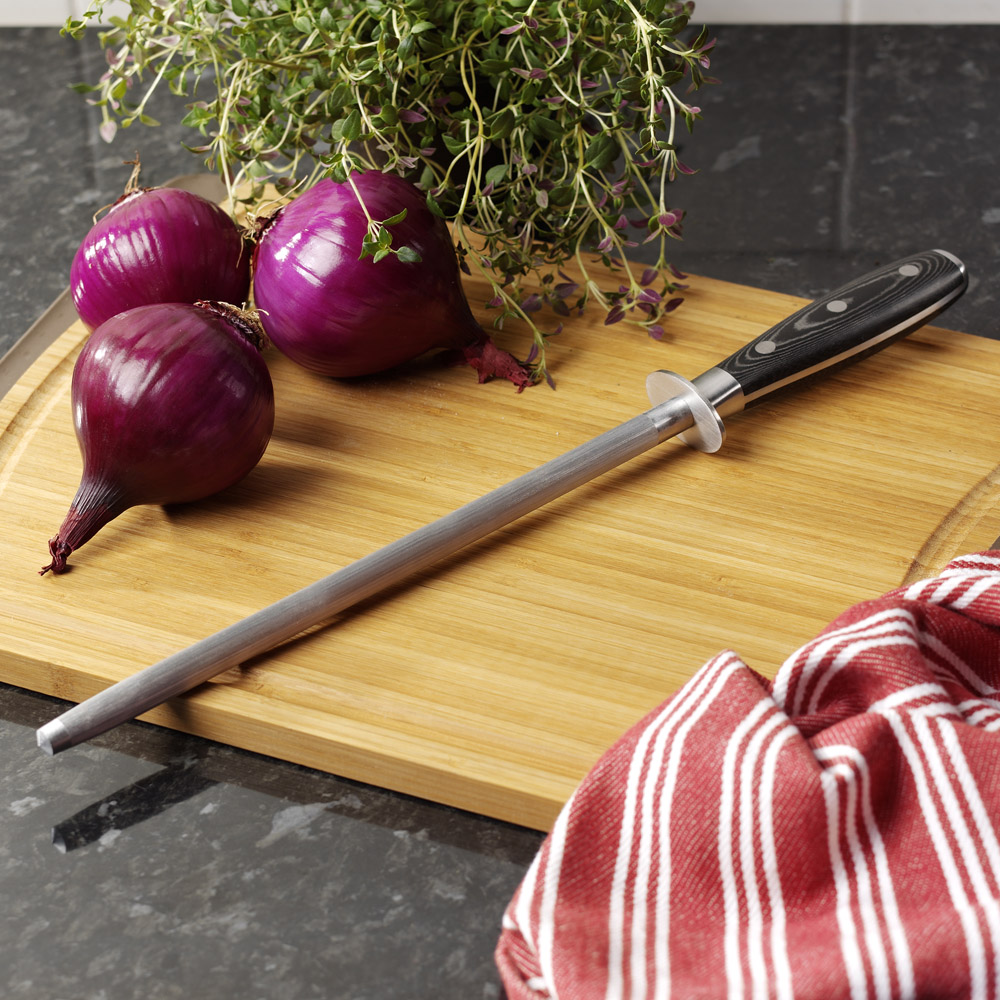 HONING YOUR BLADES
Did you know that many of us have a honing steel in our drawers and don't even realise? Sharpening Steel's are used to help realign a slightly bent blade that is caused by pulling the knife up at a different angle that we exerted force down on, and is a common occurrence when chopping food. Joe tells us:
When you're using a honing steel, you're not actually removing any metal at all, just re-straightening that edge, to get it back in line.
It doesn't take long to hone your blades, but doing this regularly can keep your blades feeling sharp and in tip-top condition. If you don't frequently hone your blades your knives could feel like they have a blunt edge when in actual fact the edge has slightly misaligned. A blunt edge can encourage us to push down harder on our knives during cutting but should you slip with this extra force, a nasty accident may result. Keep things safe AND easy by making caring for your knives part of your routine.
Want to find out more about how to care for your knives? Read our post here.