Our Dartmouth range was perfect for Melissa's needs from lifestyle blog Melissa Jane Lee, and looked beautiful in her recently renovated garden this summer. The set has a wonderful casual look that's perfect for everyday use in shades of blue and cream with a smart black rim that offers contrasting designs across the pieces in squares, spots and stripes all designed to sit together for an eye catching look.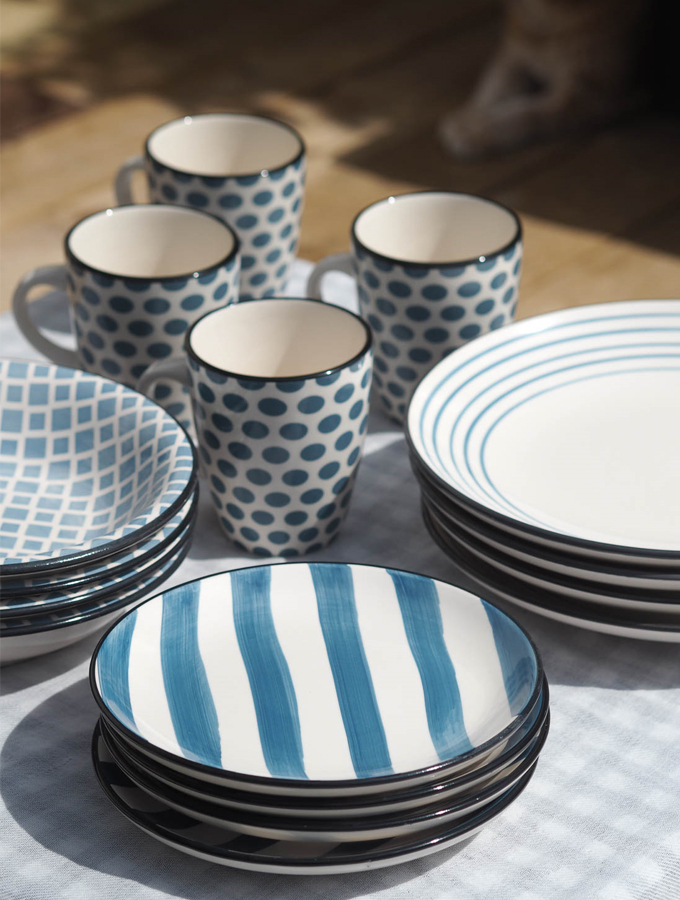 With four large dinner plates, side plates, bowls and mugs this set is perfect for hosting guests and is robust enough to take out into the great outdoors to enjoy a BBQ this summer.
It really brightens up the table and consequently is perfect for summer days. It's great for using out in the garden as it's very tough and durable, yet still delicate enough to look pretty. We've actually kept it outside during the warmer weather because I know it's tough enough to take it. It's made it really handy when having a barbecue to have all the tableware already out there.
Each piece of this set is hand finished meaning that no two pieces are identical, something that Melissa particularly liked as 'the little quirks… remind [her] of the personal nature of the finishes', and is something that we too are rather fond of. The different patterns across the pieces work beautifully together, but also mean that these are great mixed and matched with our other coastal range, Salcombe.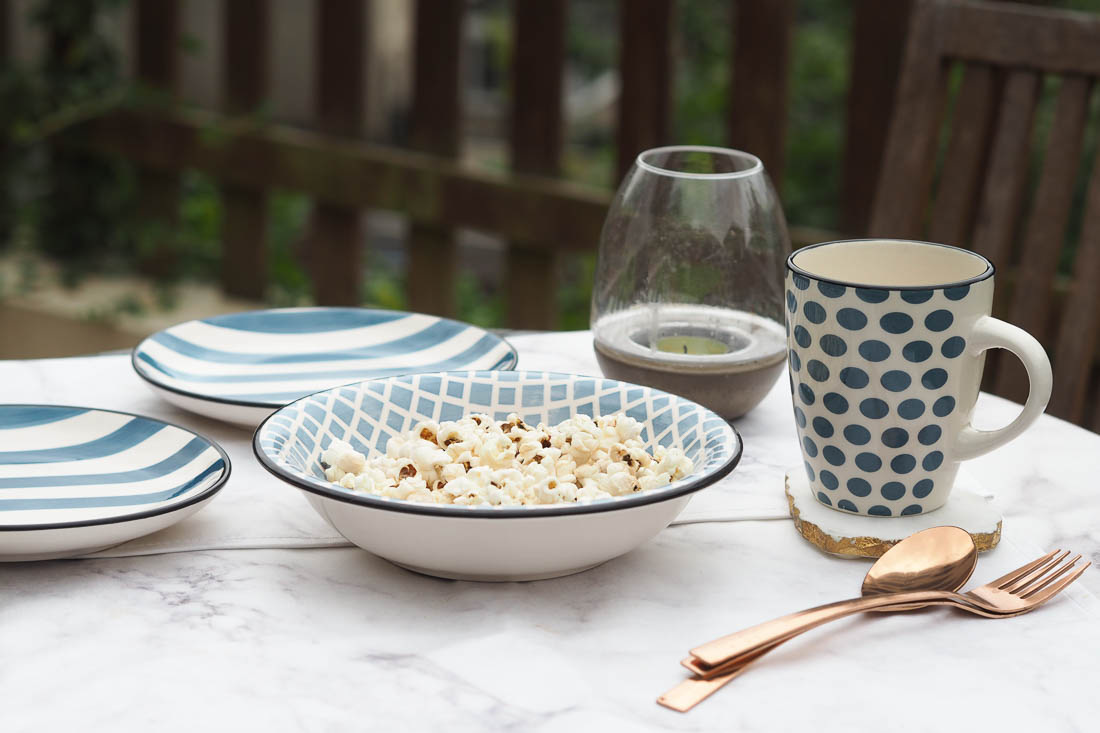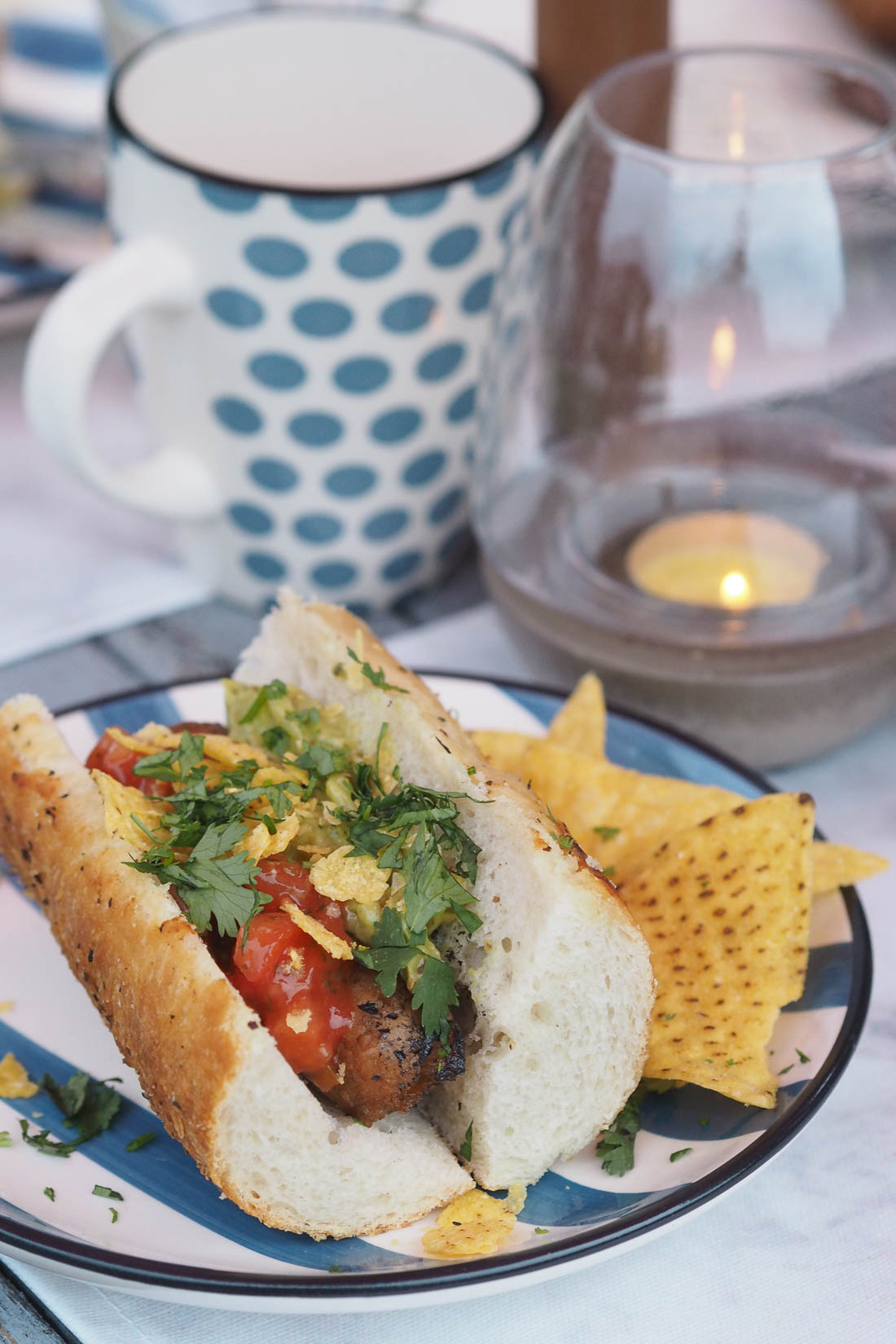 Made from durable stoneware our Dartmouth range is dishwasher safe making it a great set to be able to use in the garden during the warm summer months, but looks delicate enough to bring indoors when the weather takes a turn for the worse. We love the slight differences between each piece that comes as a result of the hand finished quality of this range, but please be aware that this does mean that there may be some colour variation between pieces.
Our ProCook Dartmouth Tableware Range is available here and costs just £39 for the whole set, making it an affordable way to achieve the classic blue and cream coastal look in your own home.