When The Indy Best began their hunt for the best cutlery sets we just knew that our new ProCook Camden Cutlery Set had to be considered with it's stylish, contemporary design and high quality finish. The ProCook Camden cutlery range has a classic design with a modern twist, combining a traditional shape with a stunning satin finish. It's made from 18/10 stainless steel and the range is stylish, hard-wearing and fantastic value rendering it perfect for everyday use.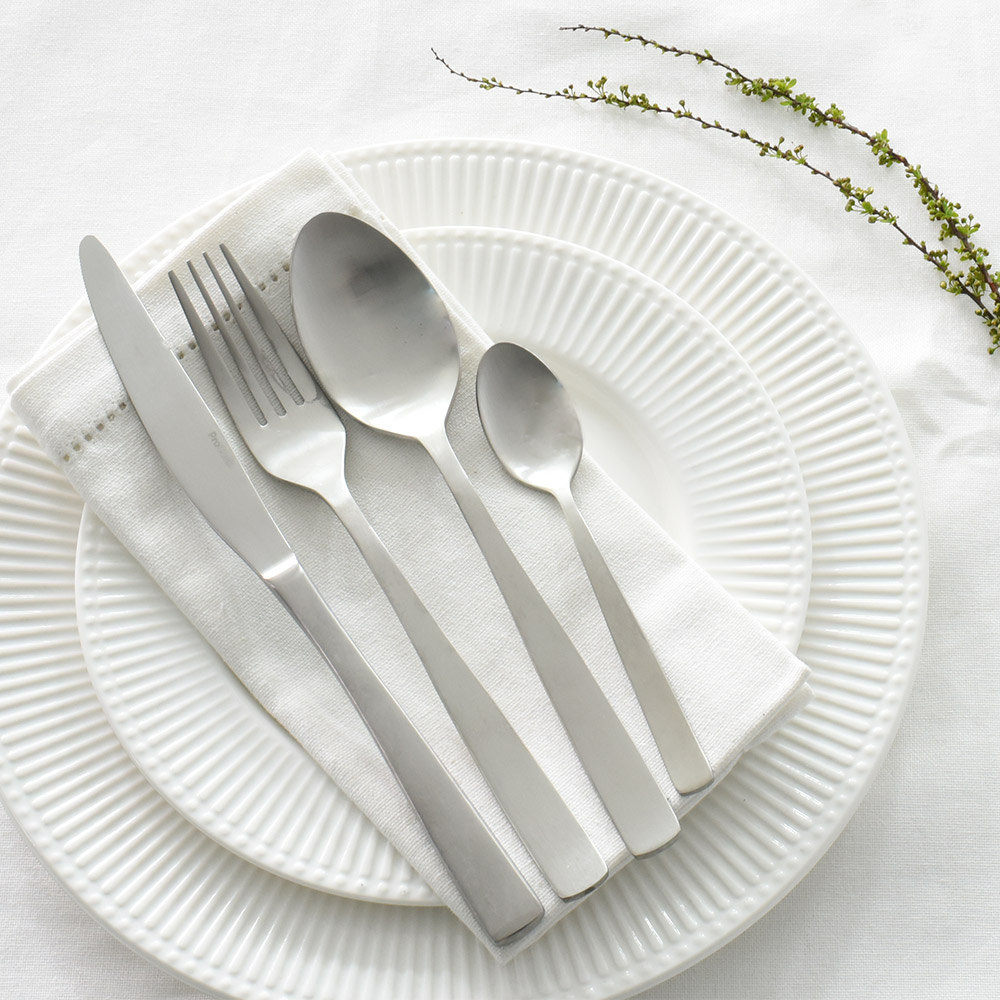 We were over the moon that The Indy Best decided that our Camden range was one of the best cutlery sets around making it into the top 9 that they tested. One of the things we love most about this range is the satin finish, something we feel transforms a minimalistic design into something truly beautiful to look at. This satin finish is something that is not offered in our other ProCook ranges, and is something that The Indy Best particularly liked also:
We especially liked the chrome satin finish on this cutlery, which made a change from all the other high-shine sets on the testing table.
Whether you have a modern, contemporary home, a country farmhouse or something more traditional, the simplicity of our Camden range makes them perfect for any décor offering 'a straightforward design with square-edged handles and quality cutting'. Our ProCook Camden 16 Piece Set is available for just £39, but if you're on the hunt for new cutlery and our Camden range isn't quite what you're looking for you can see our full range of cutlery here.
You can see everywhere our products are featured by regularly checking back on our As Seen On page.
Click here to read the full review by The Indy Best.