Call us old fashioned, but we just don't think it's Christmas until at least one glass of Mulled Wine has been enjoyed. We're reaching back into the ProCook archive for this one, but we think sometimes the very best recipes shouldn't be messed with and are perfect to get back out year after year. By adding classic Christmas flavours such as cinnamon, cloves and star anise this not only tastes like Christmas in a cup but it smells absolutely incredible as it's simmering, filling your house with a festive fragrance just in time for your guests to arrive. Keep it on the hob and guests can help themselves making everyone feel right at home, exactly what you want at Christmas!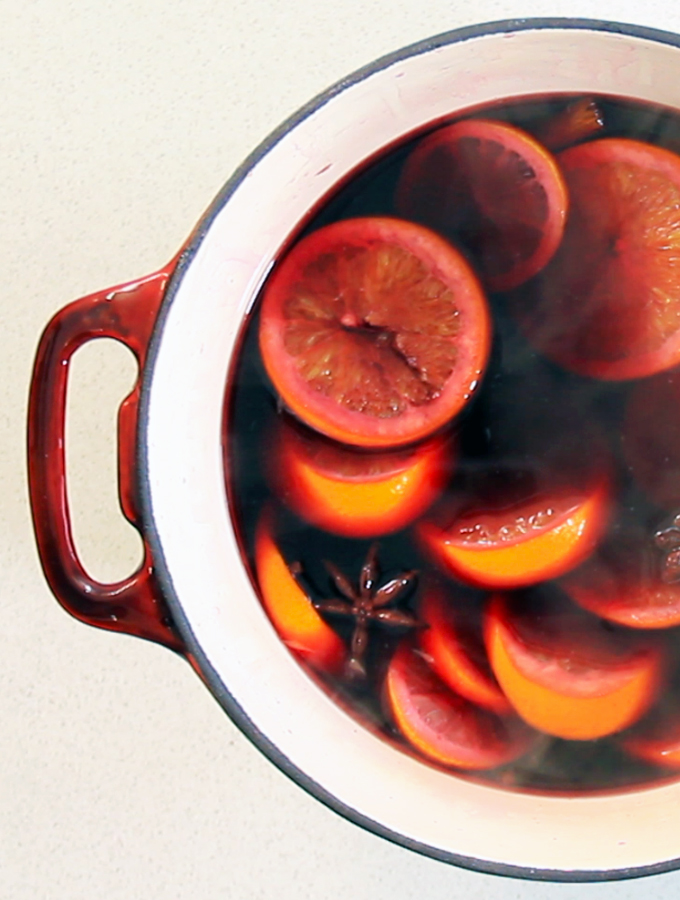 It is thought that mulled wine was originally created by the Ancient Greeks to prevent any leftover wine that wasn't quite so pallatable from going to waste by adding spices and warming it up, and this method of reducing waste continued with the Romans. Moving into the Middle Ages the popularity of the tipple soared as the addition of spices was thought to aid good health and as the water was largely undrinkable the flavours the spices added to the most basic of wines available at the time made the drink much more enjoyable to drink. Due to it's warming properties mulled wine in more modern times is usually only drunk when the temperature drops and it may well be that this is where the association with Christmas has been formed.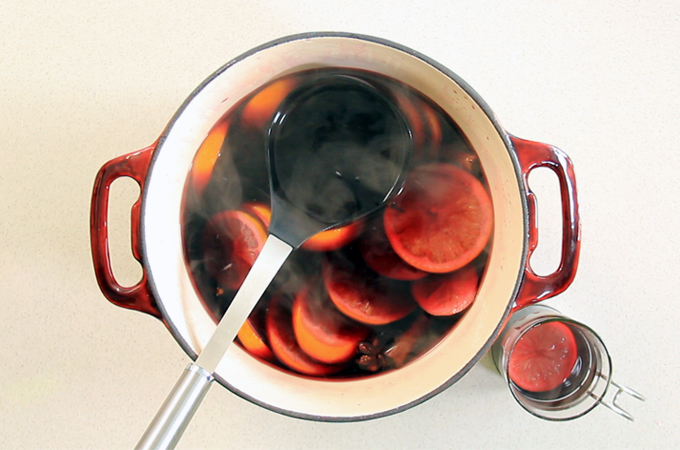 We recommend serving this in a cast iron casserole dish or alternatively you could use a stockpot to make this festive treat, and our double walled glasses are a great way of serving this to all of your guests. If you're expecting little ones to your day or those who don't like traditional mulled wine, our Mulled Cranberry Punch is a great alternative with all of the same festive flavours without the addition of red wine.

4

cloves

2

star anise

2

cinnamon sticks

100

g

demerara sugar

1

lemon (sliced)

1

orange (sliced)

2

bottles

red wine
Add all of the ingredients to the pan in the order listed above and stir gently over a low heat.

Simmer for 10 minutes before serving immediately.