A lot of us are guilty of it, scrolling through Pinterest pinning to our heart's content, filling boards with things we want to try but never getting round to it. Sound familiar? Well we decided that we're going to start doing something about it and we're going to start testing out some of the recipes we love the look of, starting with luxury hot chocolates. Red Velvet cakes have taken the world by storm so when we saw this Red Velvet Hot Chocolate it went straight to the top of our 'must try' list. When the weather is a little bleak we often turn to something indulgent to cheer ourselves up, and we thought this sounded like the perfect solution so armed with a recipe from Annie's Noms we headed to the kitchen in search of the best luxury hot chocolate on Pinterest.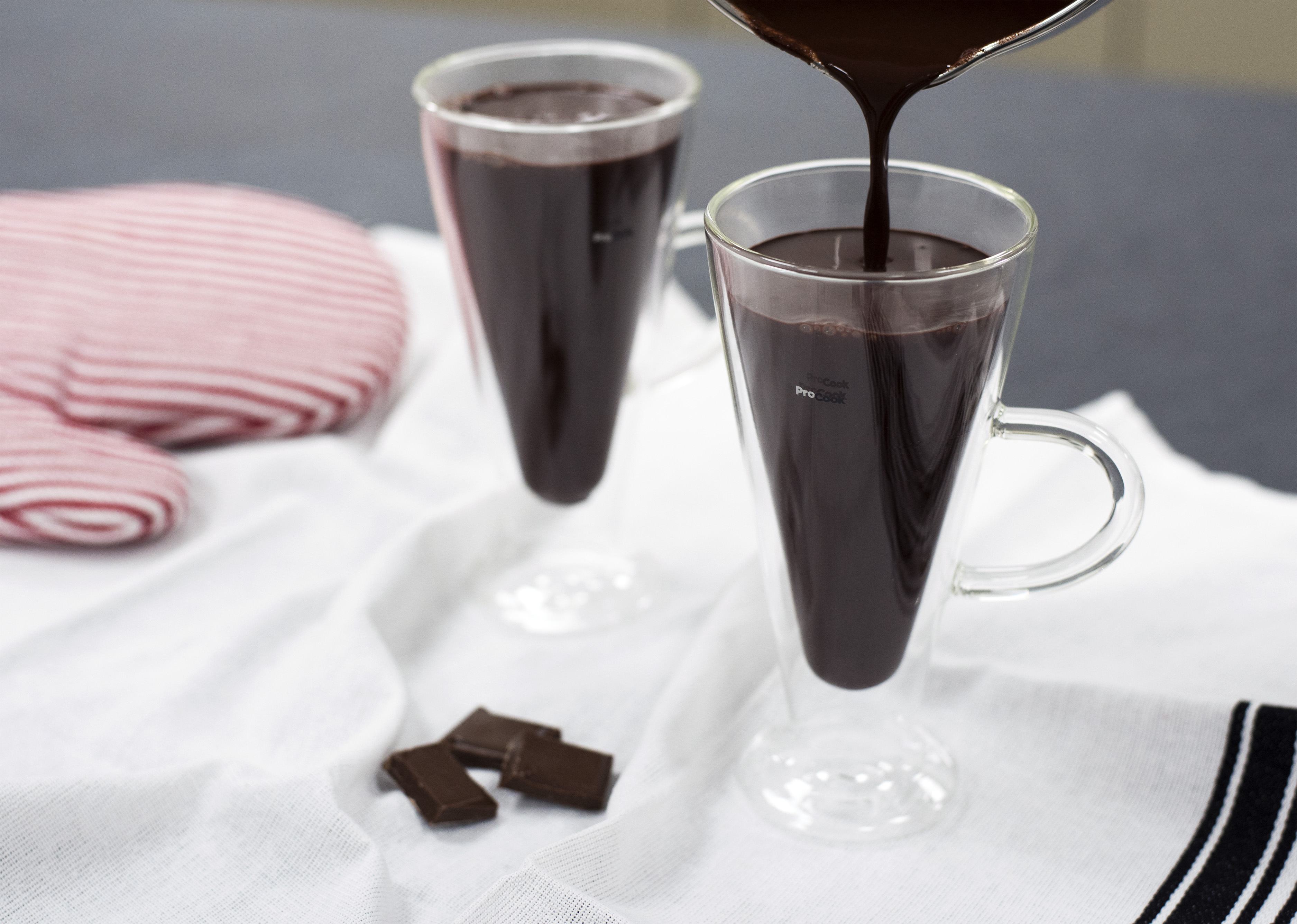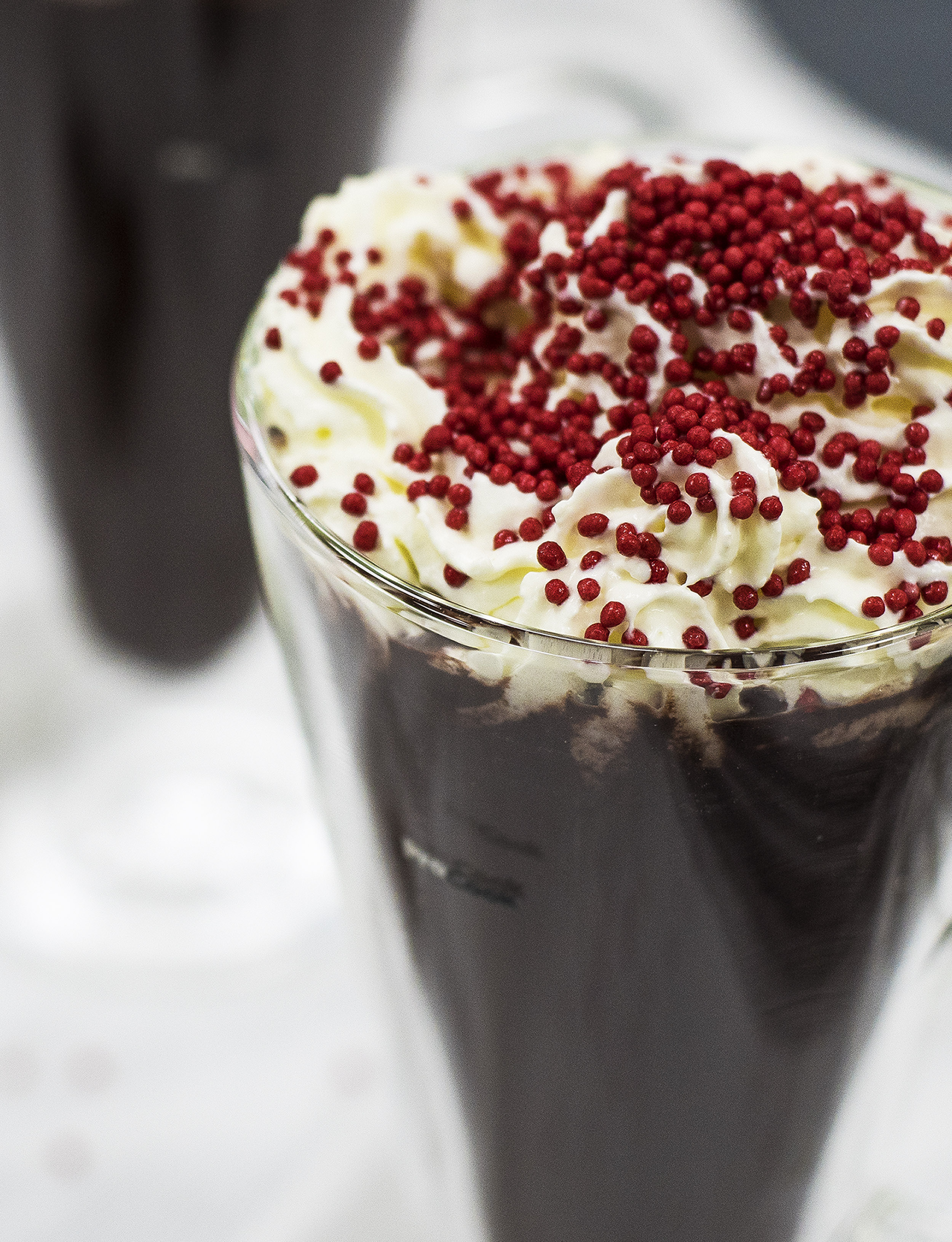 Sadly, we were left a little underwhelmed by this recipe. We followed it exactly and found that first of all, the deep red colour we were expecting never materialised (even after adding a whole bottle of red food colouring!) and it didn't taste that great either. If we were to make this again we would reduce the amount of cocoa powder and add a little more sugar to take the edge off of it a little, but we don't think we'll be adding the food colouring next time. It did make the Red Velvet Hot Chocolate darker in colour but didn't quite reach the red we saw in the Pins that first drew us to the recipe, and as it never quite got to the colour we expected we all agreed that we'd do our insides a favour and skip it next time.
Overall, this wasn't too offensive but as we felt it was no better than a standard hot chocolate this didn't score too highly with us. If you gave it a go and found you had better results please do let us know what you did because we aren't quite ready to give up on the idea of a delicious Red Velvet Hot Chocolate just yet!
2

cups

milk

3

tbsp

cocoa powder

1

tsp

vanilla extract

2-3

tbsp

caster sugar

60

ml

liquid red food colouring

1

spiral

whipped cream

1

handful

red sprinkles
Place the cocoa powder into a small non-stick pan.

Pour in the milk gradually and whisk as you go.

Add the vanilla extract, sugar, and red food colouring, whisking while you go.

Bring to a simmer as you whisk.

Remove from the heat and divide between the mugs.

Topped with whipped cream and decorate with sprinkles.