With the news of battered brussel sprouts hitting our desk this morning, we began to wonder where we should draw the line when it comes to Christmas food. Christmas is a great time for indulging in your favourite treats but it got us asking the question as to whether you can go too far when it comes to the dishes we put together over the festive period?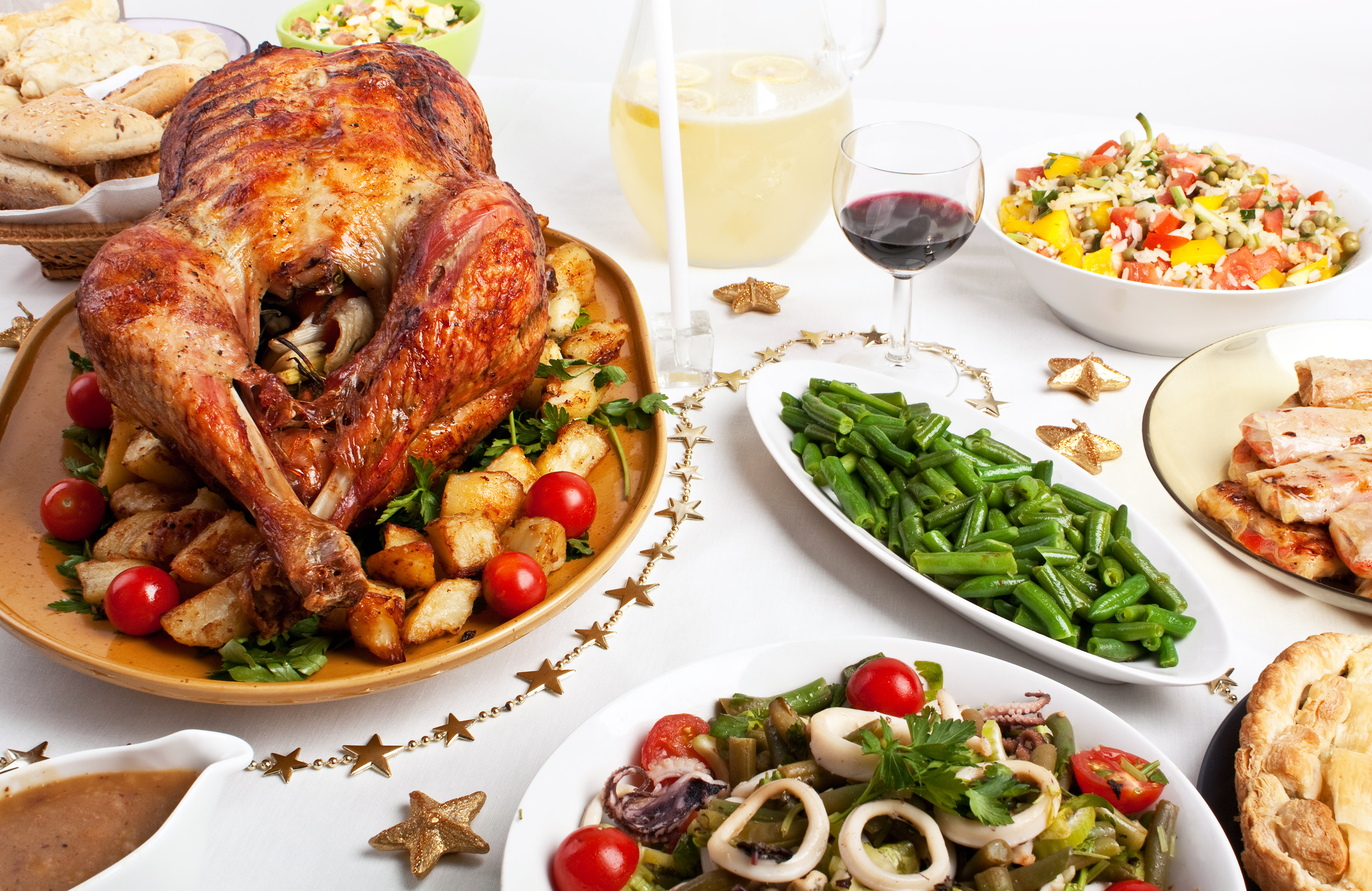 If you missed the story, Marshall's Fish Bar in Cullompton, Devon has begun serving battered sprouts to it's clientele for just £2.50 for five and owner Andrew Marshall told Devon Live it is 'because my staff say I am a Scrooge when it comes to Christmas, so I thought why not serve battered Brussels sprouts?'. We thought it was a bit of festive fun, until we found out that the chip shop has gone one step further and has put together a whole Christmas chip shop dinner. Andrew continued…
The battered Christmas dinner will start with a fried chicken leg, battered sprouts, carrots and pigs in blankets. We will then take an ice cube of gravy, surround it in mash potato, cover it in breadcrumbs and then fry it. We will also either deep fry the stuffing or cover it in batter and fry it. And for dessert we will either try battered Christmas pudding or mince pies.
We asked a few people in the office what they thought of this alternative Christmas dinner and we received a very mixed response including intrigue and disgust, and this got us thinking… what other over the top festive dishes are out there?
Baba Yaga Gingerbread House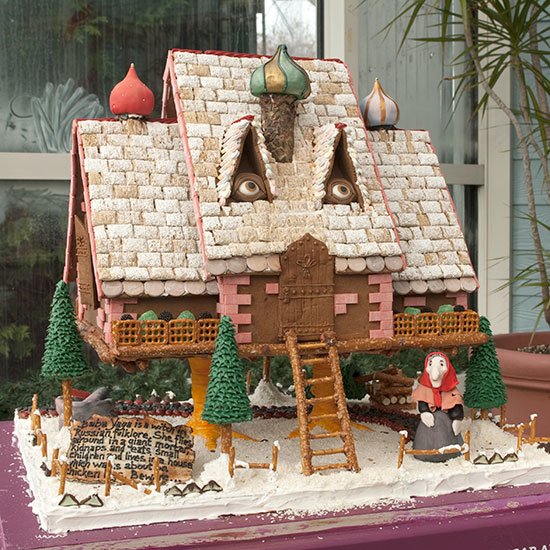 THE WORLD'S MOST EXPENSIVE COCKTAIL
Created by Gigi's in Mayfair, this tipple was a one off made for the actress Grace Jones to celebrate the bar's launch and was created by combining 1990 Vintage Cristal with 1888 Samalens Vieille Relique Vintage Bas Armagnac, topped with lashings of gold leaf. The cocktail took first place in 2014 after pushing the Melbourne based previous record holder 'the Winston' into second place, sold with an eye-watering £8,583 price tag. So how much will The Gigi's set you back? £8,888. But like restaurant manager Cesare Papagna added, "The Gigi's isn't the kind of cocktail that you display on a blackboard – if you have to ask the price, you won't be able to afford it".
(Source)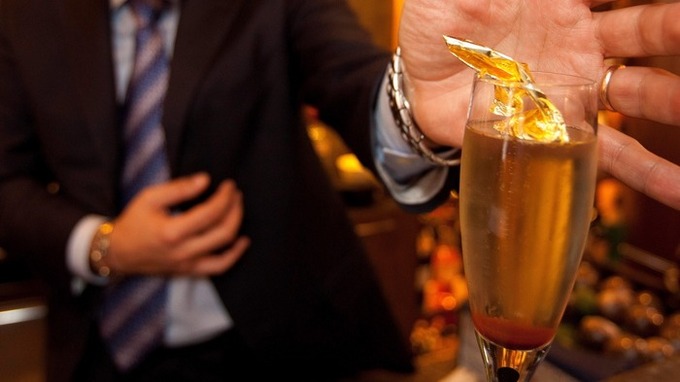 THE LARGEST CANDY CANE IN THE WORLD
We've covered the most expensive cocktail, but how about the biggest candy cane in the world? This 51 foot giant was formed by chef Alain Roby in Geneva, USA in 2012 and was made from 900lbs of sugar, so it's certainly not the healthiest of Christmas snacks! This was Alain's third world record, already wearing the crown for the tallest cooked sugar building and tallest chocolate sculpture, so it seems fitting that a giant candy cane be his third.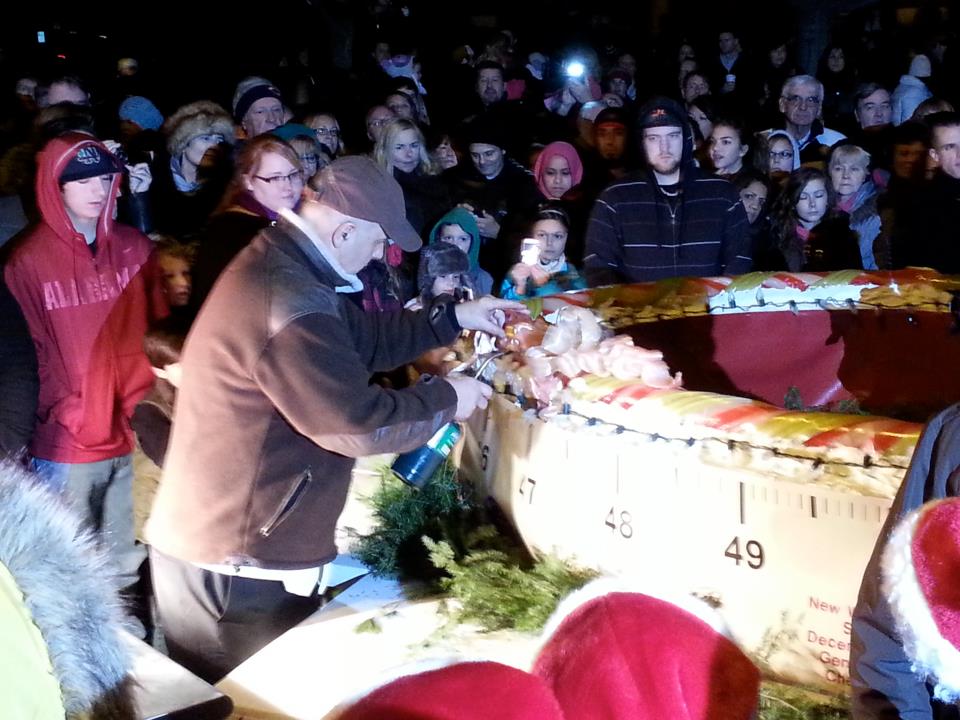 A £3,000 MINCE PIE?
Yep, you read that right. In 2012 Ben Tish created a mince pie that is topped with gold leaf and served with a rare cognac, as well as having some of it's more traditional ingredients swapped for pricier alternatives. Goji berries have been added to the fruit mix, as well as a spoonful of rare manuka honey and foie gras takes the place of traditional beef suet. Ben added truffle essence and white truffle to balance the alcohol and although we're sure it tasted amazing, with a £3,000 price tag we think we'll be sticking to homemade versions in the future…
(Source)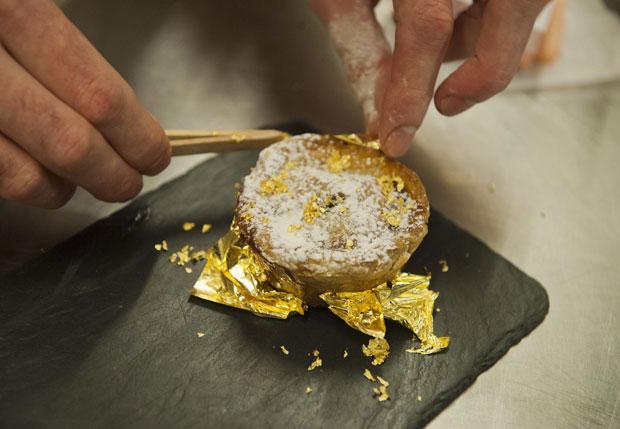 RECORD BREAKING YULE LOG
We love nothing more than taking that first slice of yule log (the end pieces have the most chocolate after all!) but with the longest one weighing in at 2.49 tonnes and measuring a staggering 72ft in length we think even we'd struggle to finish it! Made in Canada, the cake fed approximately 3,500 guests at Northlands Park and the remainder was sent to the Edmonton Food Bank and was then delivered to inner city schools, women's shelters, soup kitchens and senior homes, spreading the Christmas cheer to all those in need.
(Source).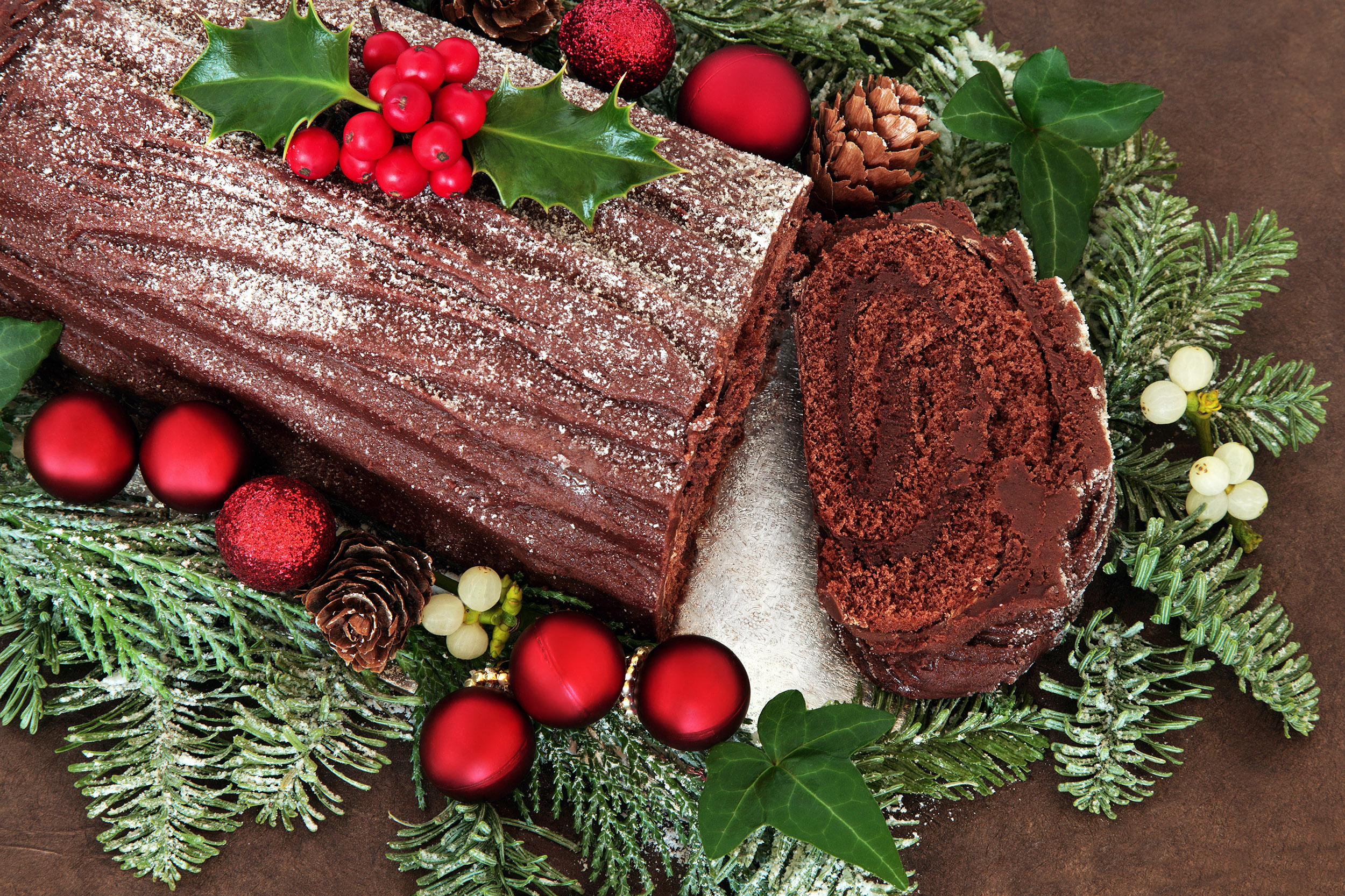 If you have any unusual, elaborate or downright crazy Christmas dishes you wheel out each year we'd love to hear them in the comments below! We're sure there must be lots of OTT Christmas nibbles out there, but whatever you're serving up you're sure to find everything you may need from ProCook.