Date night doesn't need to mean an expensive meal out, in fact we are huge fans of enjoying a romantic meal for two within the comfort of your own home. You can choose all your favourite dishes, perhaps have a pre-dinner cocktail and enjoy wine with your meal without having the bother of planning the journey home.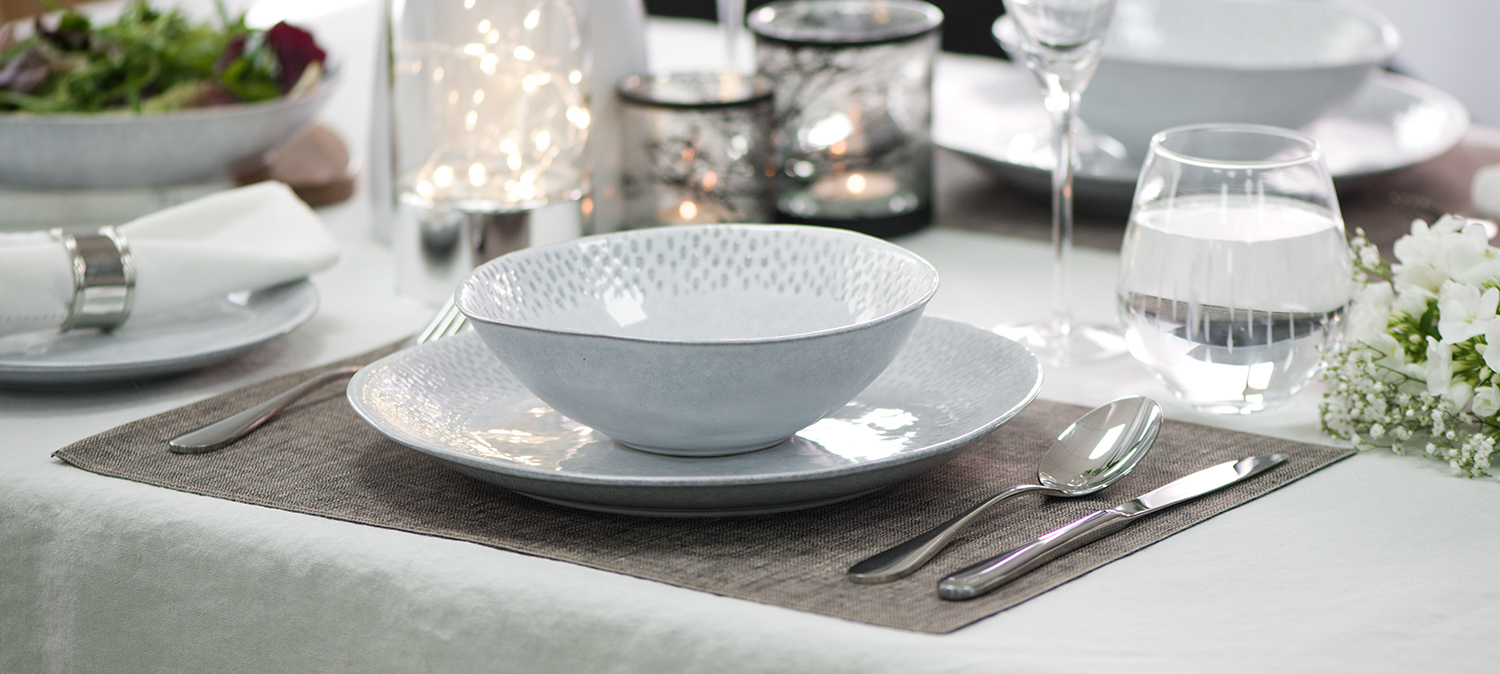 To really impress your loved one, you need to make the night feel special and a good way to do this is to get your best dinner set and glassware out of the cupboard. Elevating the evening beyond your usual dinnertime set up is key so if you don't have a set kept for best, introducing some beautiful placemats or stylish cutlery is a great alternative to show you have gone the extra mile.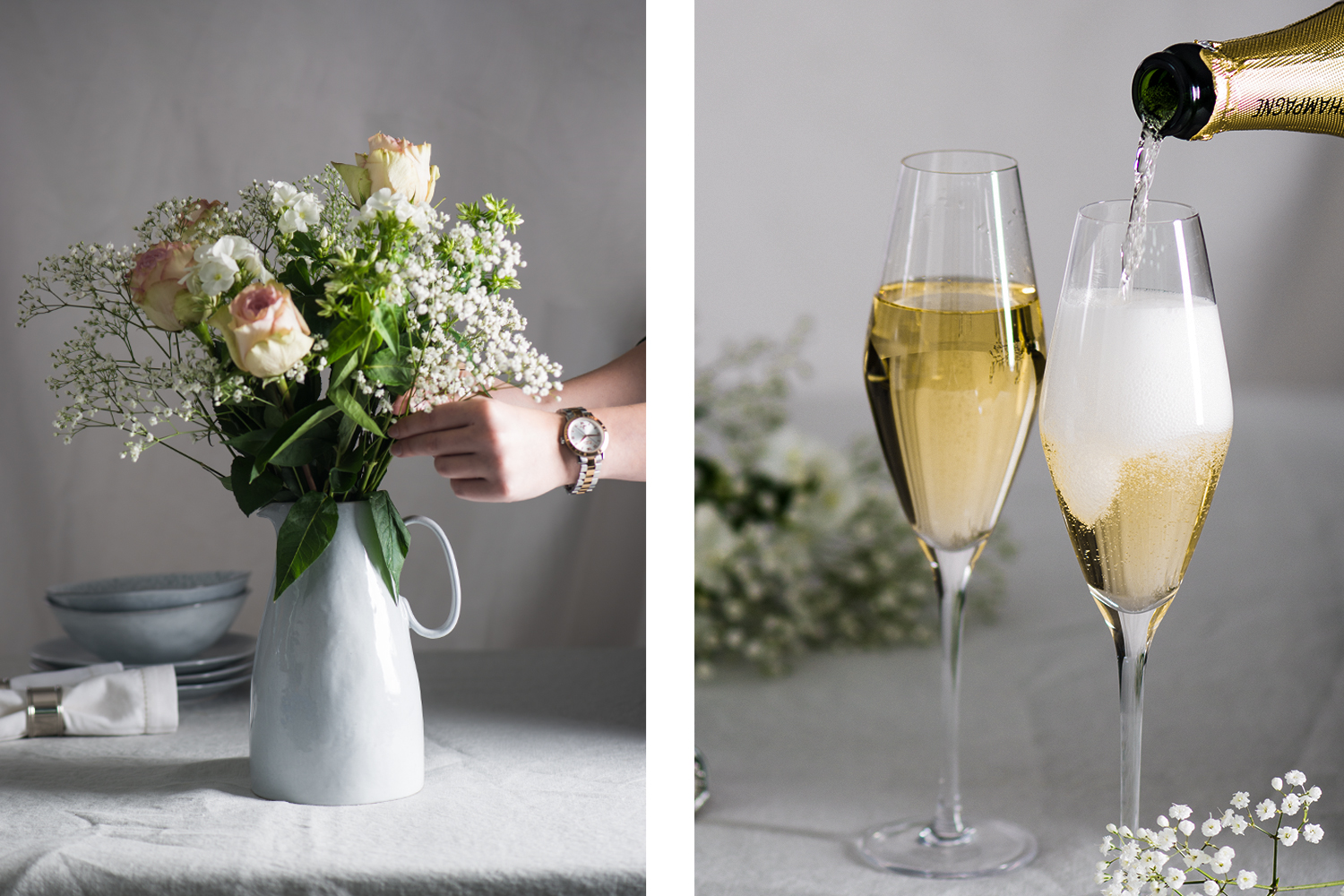 Arranging your partner's favourite flowers for the table instantly shows you care, and we think they look great in our Malmo jug in place of a traditional vase. If you're not sure what their favourite flowers are choose a mix of soft pinks and whites for a bouquet that symbolises admiration, happiness and joy.
If you're indulging in a bottle of bubbly for your romantic night in, then there is no better glass than a stylish champagne flute. Not only does this add a touch of modern elegance to your evening but its tall slender shape helps your drink stay bubbly for longer.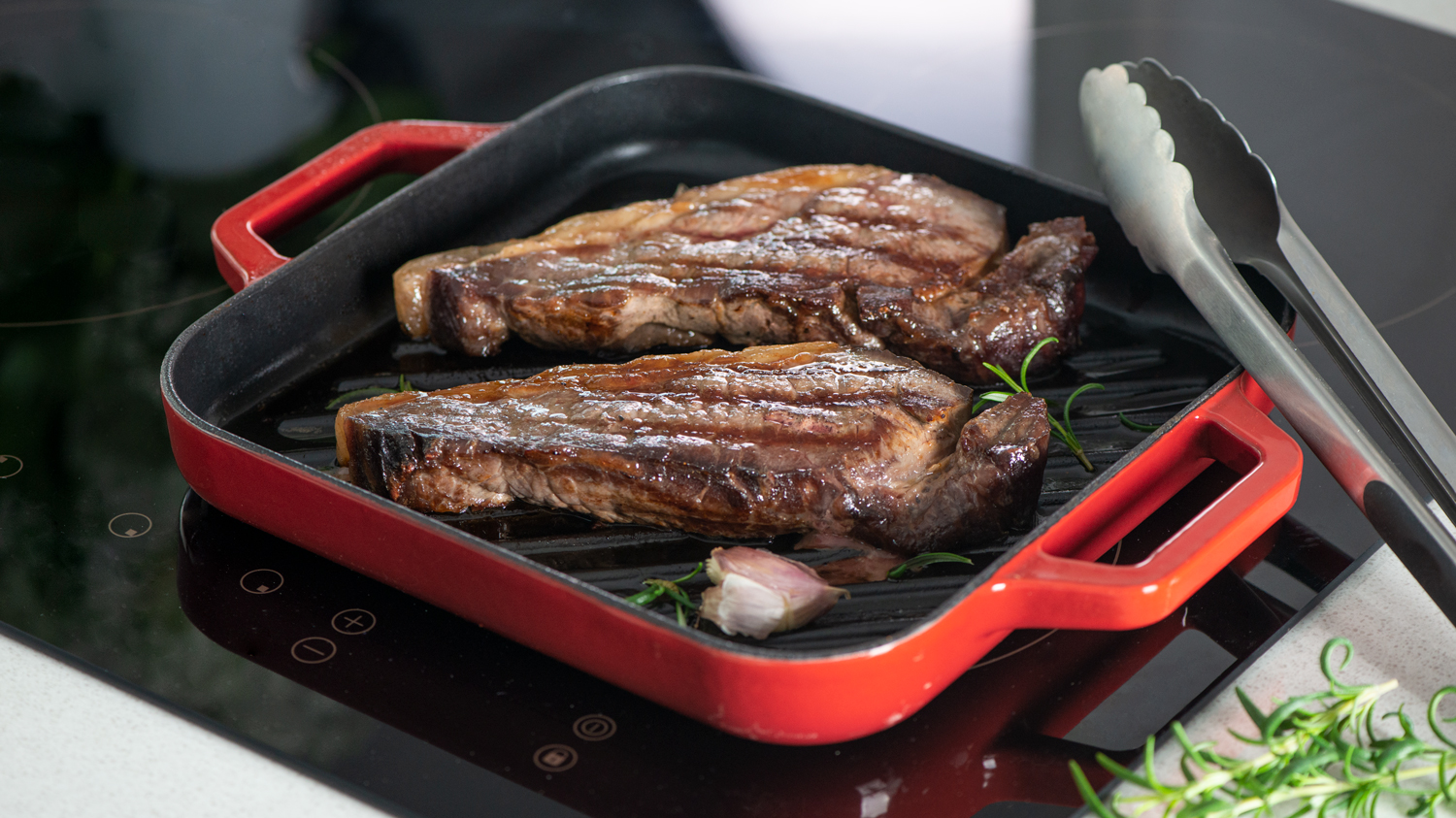 They say the way to a person's heart is through their stomach. Choose a dish you both enjoy but try and avoid something that leaves you tied to the kitchen all night, as there's little chance for romance if you're spending the evening in different rooms!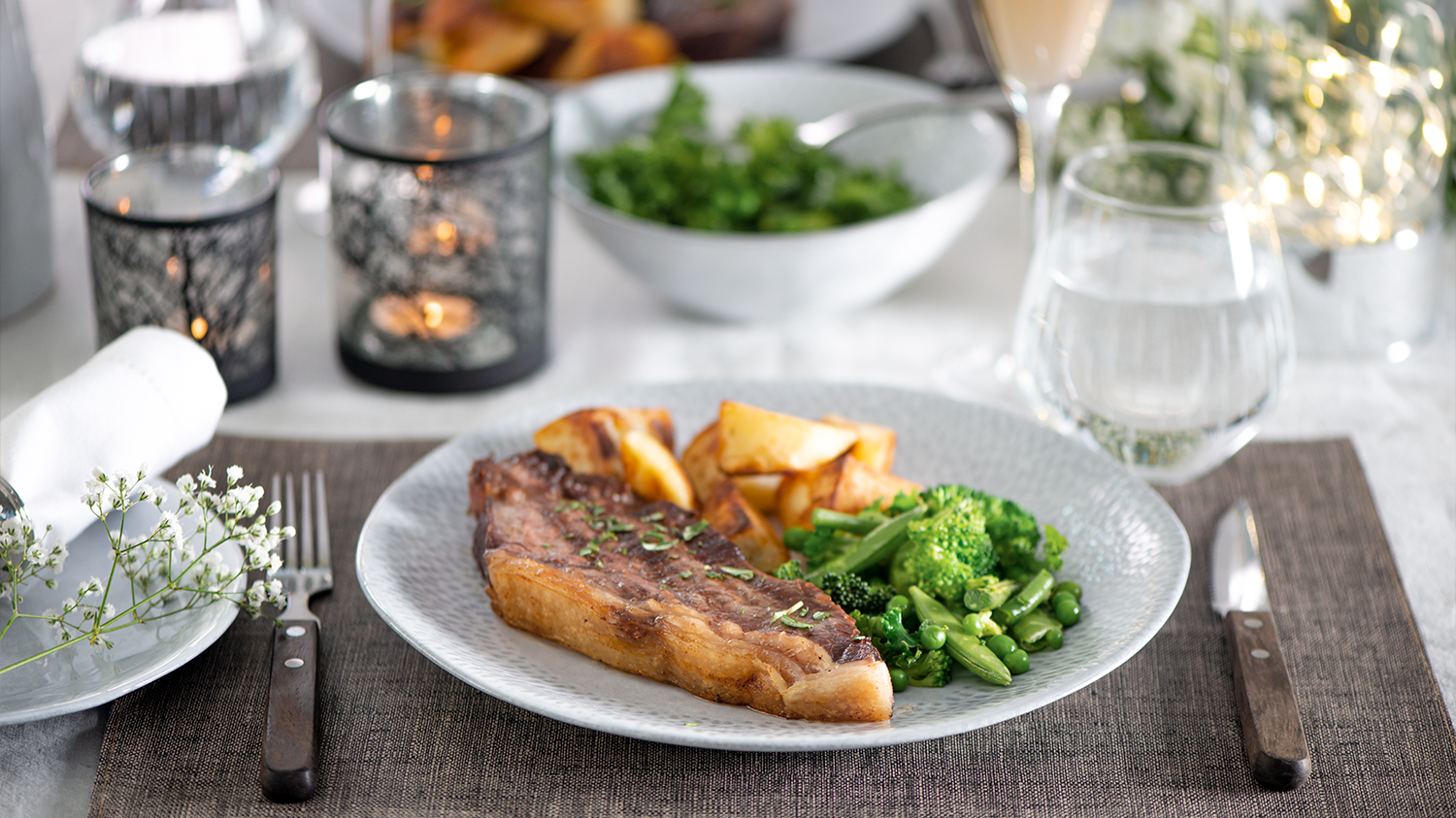 A simple way to create a romantic atmosphere is through the addition of tealights and candles and by placing these between dishes and placemats at the table you can quickly create a considered layered look that feels a little more luxe. Allow your loved one to help themselves with beautiful serving pieces and remember to offer water at the table, and if you're serving steak then don't forget the steak knives to make tucking in as enjoyable as possible.
Hosting a romantic meal for two is easier than you may think and by focussing on the finishing touches and serving delicious food, you are sure to have a night that you and your loved one will cherish.
Shop the look