The ProCook Cast Iron 3 Piece Set is a great gift for the foodie on your Christmas list this year, and we're delighted that the team at HELLO! Online agree. Our 3 piece set has been included in their feature, 'Foodie gift guide: the presents any food lover would want this Christmas' praising the ergonomic handles, smart knobs and robust tight-fitting lids.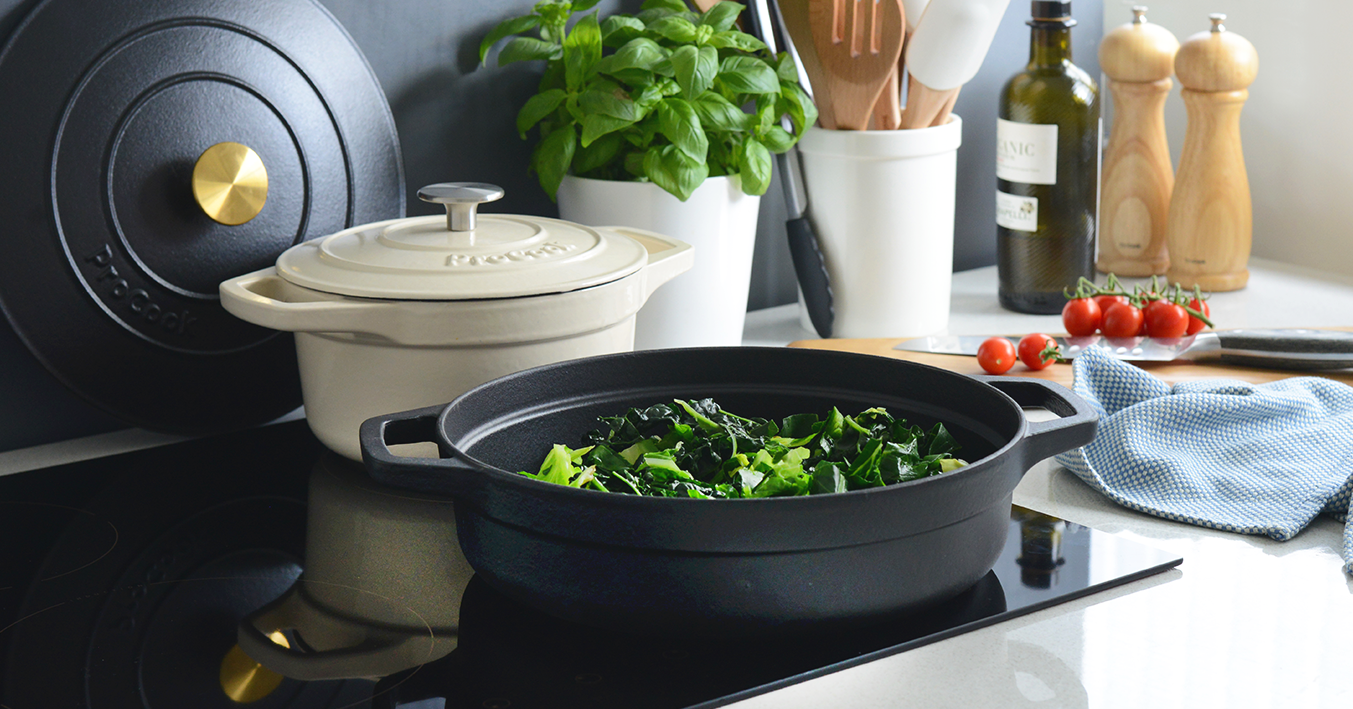 The ProCook Cast Iron range is available in a range of colours, shapes and sizes and are a real must-have in any true foodie's kitchen. Perfect for casseroles and stews, our cast iron range is also great for making curries, risotto's and even for baking cakes!
Our reversible griddle is one of our most used pieces of cookware during the summer months, searing steak and vegetables on the ridged side and cooking eggs and pancakes on the flat. Similarly, our square griddles are fantastic for getting those picture-perfect searing stripes and both our square and rectangular griddles are suitable for use outside on the BBQ and indoors on the hob.
Cast iron colours
Key features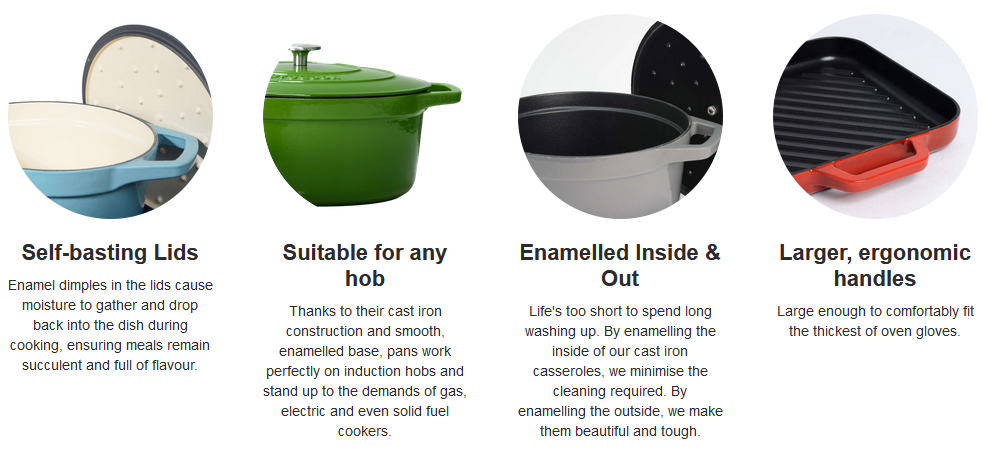 We are delighted that HELLO! Magazine featured our set in their foodie gift guide this year, declaring it as something special for the foodie in your life. You can view the HELLO! Online feature here, and see where else ProCook has been featured here.