With so many more people being diagnosed with a gluten intolerance or opting to cut it out from their diet voluntarily, hunting for foodie Christmas gifts for those in question can sometimes be tricky and leave you wondering what on earth to buy. We think that instead of spending hours in the shops scanning the ingredients lists on the back of every box to check for allergens you should instead check out this gift guide from the wonderful Laura over at The Gluten Free Guide who has already done all the hard work for you. Alternatively, if you're feeling a little wary around what your loved ones may or may not be able to eat how about getting them the tools to whip up their favourite dishes instead? Laura chose our round matte black ProCook Cast Iron Casserole dish for her Gluten Free Christmas Gift Guide stating that it is 'ideal gifts for any avid cooks in your life' and 'beaut[iful]', and she's not the only one as our cast iron casserole dishes are flying out the door this Christmas!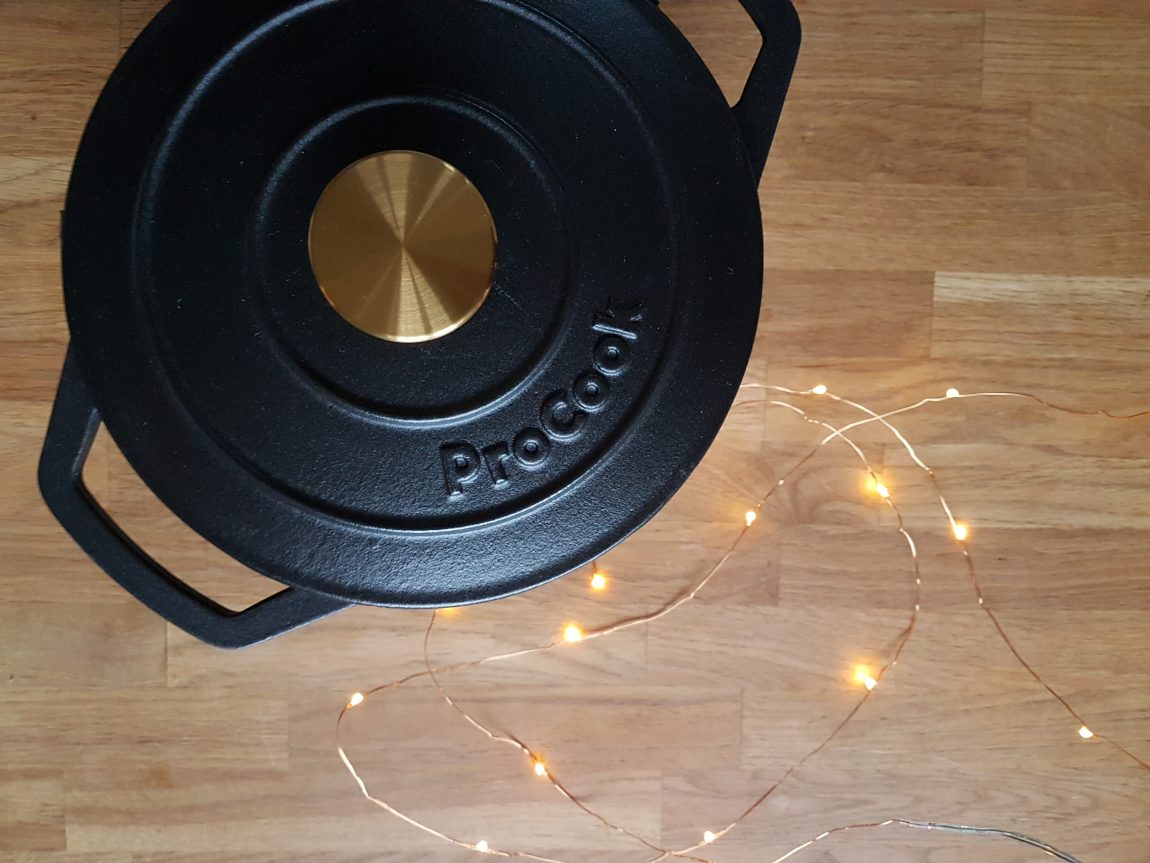 The 20cm round casserole has a 2.7L capacity and with cast iron offering incredibly even heat distribution, it is the perfect vessel for slow cooking of stews and casseroles and even roast joints. With a stunning matte black enamelled exterior and interior there is no need for pre-seasoning this casserole dish before use.
Featuring a smart brass finish knob, comfortable ergonomic handles designed to hold easily with oven gloves and a robust tight fitting lid, ProCook's cast iron casserole is designed to look as stylish as it is utilitarian. The dish is coated inside and out with toughened enamel and the casserole also has enamel pimples inside the lid for enhanced self basting helping keep the contens moist and tender. A true workhorse in the kitchen, ProCook cast iron casseroles are suitable for all hobs including induction and solid fuel, and are oven safe to 260C.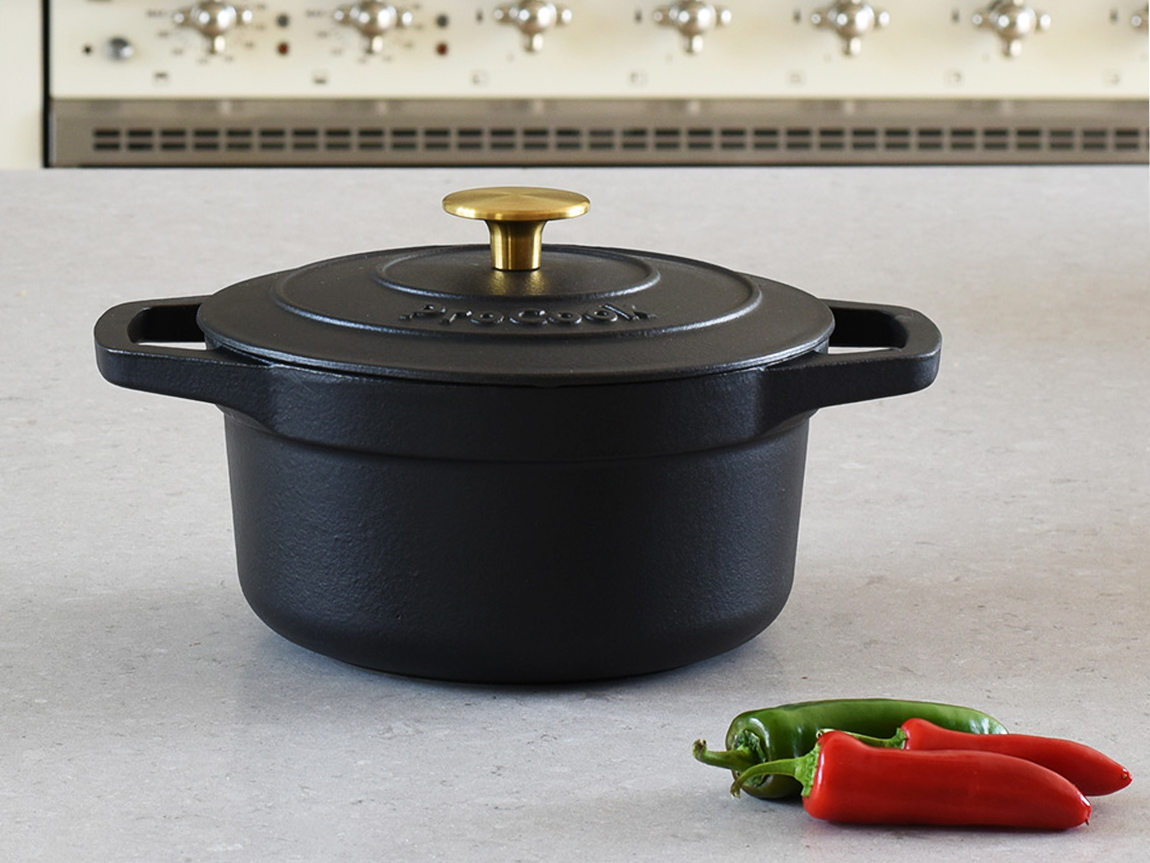 The perfect vessel for making mulled wine in this Christmas, you can find our simple recipe for the festive tipple here. A true workhorse however, this cast iron casserole dish can be used all year round for a vast variety of dishes including curries and stews, roasting joints and even baking cakes!