With the kitchen being the heart of the home it's important that it works for you, both in practical terms and in its aesthetic. You can't be inspired to experiment with ingredients and flavours if it's awkward to move between worktop and hob, or if your decor is so far removed from your own style that you don't enjoy spending time in the kitchen. With that in mind it is an absolute delight to be able to share yet another kitchen makeover with you, and just like Fifi McGee's renovation we absolutely love food blogger Ciara's from My Fussy Eater's finished result. Ciara's kitchen is bright, inviting and oozes sophistication (we can't get enough of the copper handles!), and we can't wait to see what dishes Ciara creates for her and her family to enjoy over the upcoming festive season.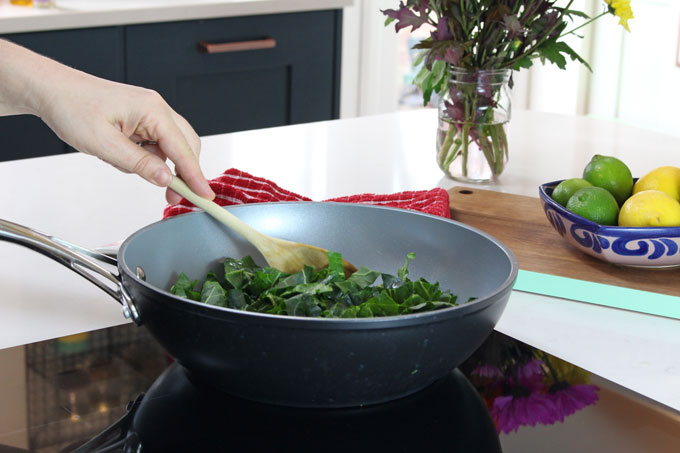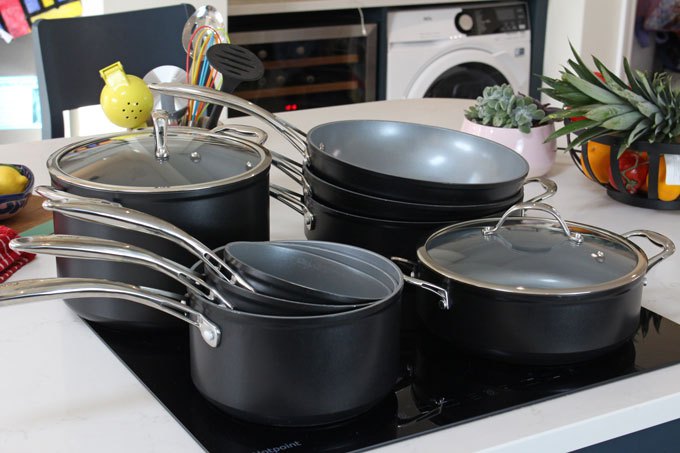 When we heard that Ciara was looking to renovate her kitchen and install a new induction hob we thought it was a great opportunity for Ciara to try out and review our ProCook Professional Ceramic range, that due to it's titanium reinforced ceramic PFOA free non-stick coating provides a superior surface that requires less cooking oil, making cooking healthy meals for the whole family to enjoy that little bit easier. The manufacturing process of this range also requires a lower heat making it a more environmentally friendly choice too… who knew choosing your pan set could have such an impact on your health and environment around you?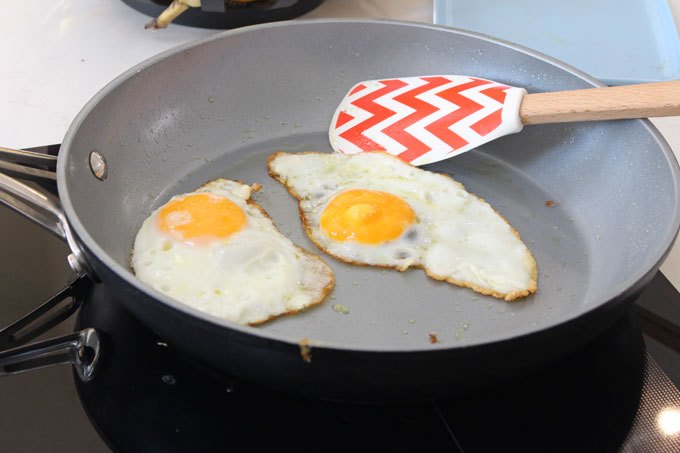 Many homes are now switching to induction hobs so you'll be happy to know that all of our cookware ranges are suitable for induction hobs, but if you're worried that your old pans won't work on your new hob did you know that we also stock a handy induction converter? If you're not quite ready to buy new pans yet our converter allows you to use your old non-induction compatible pans on your new hob, although we would recommend replacing your cookware with induction compatible pieces when you can to retain the energy efficiency benefits of induction cooking. It's a great tool to have however if you want to keep using those family heirlooms you've inherited or any specialist pieces of kit you may have.
We're huge fans of Ciara's new kitchen, and if you want to read Ciara's review of our Ceramic range you can find her post here. With her huge bank of tasty recipes for all the family to enjoy it's no wonder she was voted number one food blog in the UK in April this year, and we can't wait to see what other delicious recipes she's got up her sleeve to share with us from her fantastic brand new kitchen!
*All images from My Fussy Eater.