When the leaves start to turn and the first chills of Autumn arrive, we find ourselves craving comfort food in the warmth of our kitchen and this recipe provides just that! Sticky, hot and oozing with caramel deliciousness, this showstopping Caramel Apple Pie is a seriously indulgent update on the classic but be warned… after filling your home with a delicious autumnal scent it makes for an apple pie that is impossible to resist!  

To make this caramel apple pie you will need
The decadent lattice crust and golden coating of this caramel apple pie may seem daunting at first, but we promise that this recipe is much easier than it looks and is incredibly satisfying when complete. Make sure you have everything you need before you start your bake, including a quality pie dish to avoid a soggy bottom. Pastry lids are the perfect opportunity for your creative side to run wild or to get the little ones involved – we think a couple of autumnal leaves would be a beautiful additional flourish or perhaps an adorable squirrel?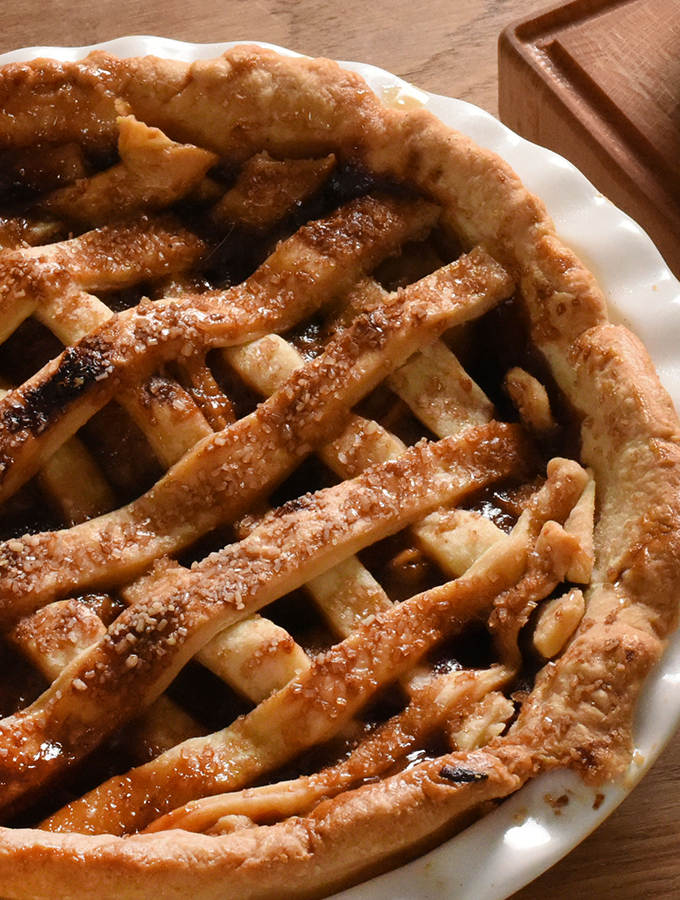 The indulgence level really gets taken up a notch with this not-so-traditional apple pie, and by pouring the caramel over the apples and lattice crust before baking rather than adding to the apple mixture, you are left with a perfectly caramelized golden crust that helps tease out the sweetness of the apple interior whilst adding a gratifying crunch to each bite.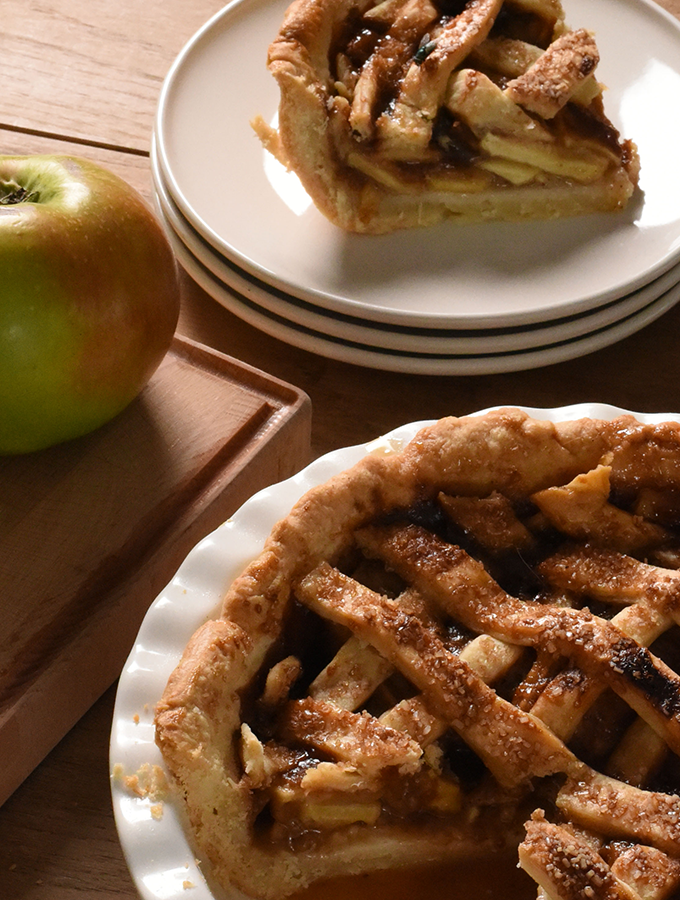 You have already covered your pie with caramel, so why try and be good now? We think this apple pie is best served with a hot drink (our double walled glasses are perfect for keeping fingers cool!) and if you're feeling extra naughty, a great big dollop of clotted cream or ice cream. Just remember to allow plenty of time for your pie to cool for the perfect clean slice when serving. 
Looking for something else to cure your sweet tooth craving? You can check out all our other indulgent baking recipe ideas here. This caramel apple pie has been adapted from the following recipe.
To make this Caramel Apple Pie we used this pastry recipe… we think it is delicious!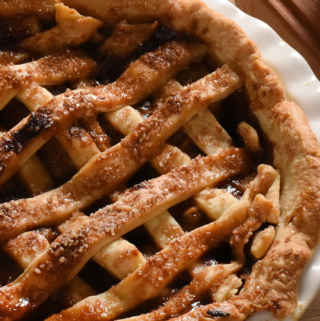 Caramel Apple Pie
Sticky, hot and oozing with caramel goodness this showstopping caramel apple pie is a seriously indulgent update on the classic recipe.
Ingredients
6

tbsp

unsalted butter

100

g

granulated sugar

100

g

brown sugar

120

ml

water

1

tsp

cinnamon

1

pinch

salt

5

Granny Smith apples

(peeled, cored and sliced)

1

portion

pastry

(find the link just above this recipe box!)
Instructions
Preheat your oven to 220°C 

Add the butter, granulated sugar, brown sugar, cinnamon, salt and water to a saucepan and place over a medium heat

Bring to the boil, take off the heat and set aside

Roll half your pastry to fit a 26cm or 9" pie dish

Place in the bottom of your pie dish and top with your apple pieces

Roll the rest of your pastry into a 10" circle and cut into 8 strips each 1" wide

Place the ends of your strips along one edge and begin to weave into a lattice pattern

Fold the ends of your strips under the edge of your bottom crust and either using your thumb or a fork, crimp to seal shut

Pour your mixture from the start of this recipe over the top of the pie taking care to fully coat the lattice – some should drizzle through the crust!

Bake for 15 minutes before turning the heat down to 175°C for approximately 35 to 40 minutes when the crust is golden brown, the caramel is set and the apple filling is bubbling

Leave to cool before slicing for a clean cut