We have all seen them, those little round logos on our food featuring the red tractor icon… but what does it mean and why should we be looking out for them?
As the largest food standards scheme in the UK, the Red Tractor logo is awarded and stamped onto packaging of foods meeting strict criteria. The scheme employs independent inspectors to ensure food is of good quality, is traceable to the farm of origin and that the farmers care about their animals, are proud of the crops they grow and that they care for our countryside. Oh, and not forgetting they're British too! Any food and drink with the Red Tractor logo on has been produced responsibly to some of the most comprehensive and respected standards in the world, and is checked independently at many different points in the process from farm through to packing so that you can really #TrustTheTractor.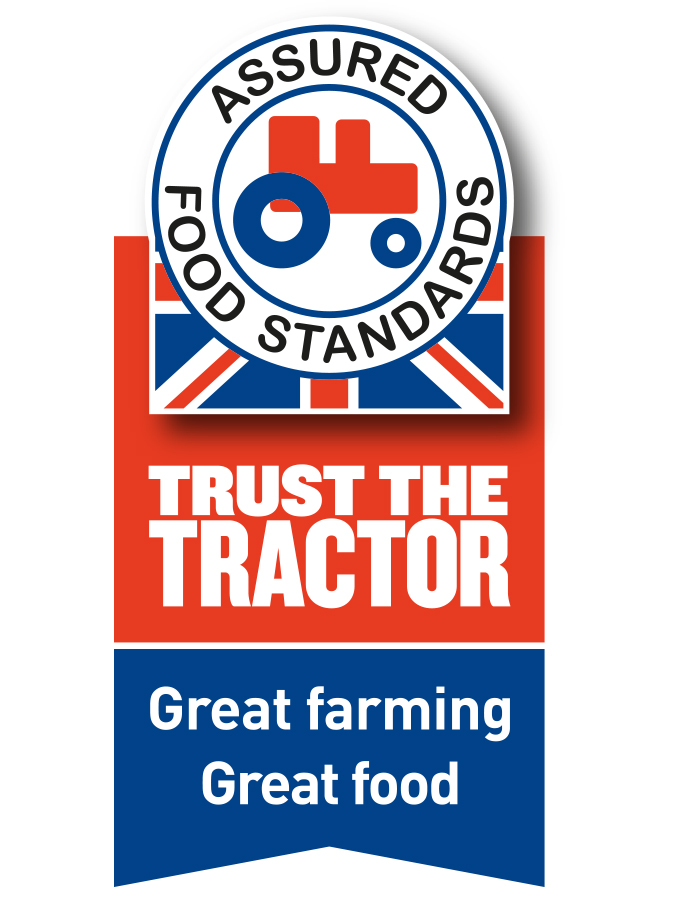 No matter in which major supermarket you choose to shop in here in the UK, you'll be able to spot the Red Tractor logo on a variety of food and drink items, with many of the supermarkets using the Red Tractor standards as the basis for their own product specifications for food sourced in the UK.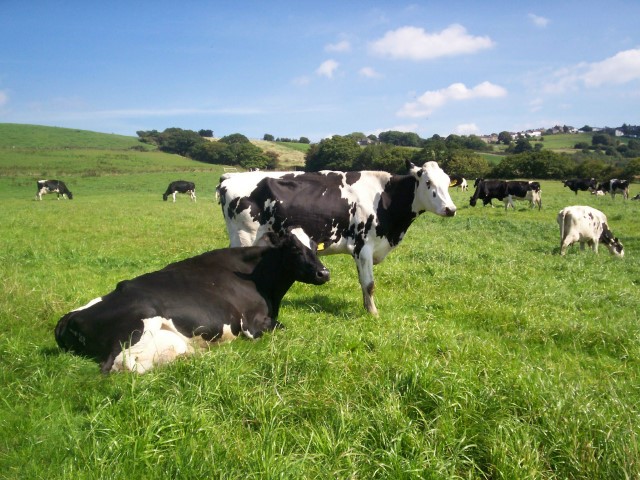 RED TRACTOR ON… TRACEABILITY
Red Tractor operates world-leading standards on tracing your food from farms to pack. All users of the logo have to keep comprehensive records of their Red Tractor products and they are regularly inspected to ensure that this is happening. The flag in the Red Tractor logo tells you where your food has come from, so the Union Jack flag tells you it has been farmed and prepared in the UK.
RED TRACTOR ON… FOOD SAFETY AND HYGIENE
When you buy food for yourself or family, you want to be able to trust that it is safe and produced to the highest standards. Red Tractor makes sure that everyone using the logo applies rigorous standards of food safety and hygiene to the way your food is produced at every stage of the process from farm through to pack!
All Red Tractor farmers use antibiotics responsibly, for the health and welfare of the animals in their care. We are all becoming aware that antibiotics are precious and must be used responsibly in both human medicine and veterinary practice, but just like people animals can suffer from infectious diseases too. Although antibiotics are the best option in many cases, the Red Tractor scheme encourages its members to avoid unnecessary use of antibiotics, using them only to prevent animal suffering.
Similarly, pesticides are used with care and only when absolutely necessary, and water used for irrigation and washing is clean to make sure your fruit and vegetables arrive in store in tip top condition. This extensive level of cleanliness extends to the workers too, even when they're out working in the fields.
Dairy farmers in the Red Tractor scheme have to meet strict standards of hygiene, from the way they milk the cows to how they store the milk for collection. There are also requirements to ensure that the animal food is safe to eat to ensure there is no risk of contamination from the milk produced, ultimately meaning a safer end product for you.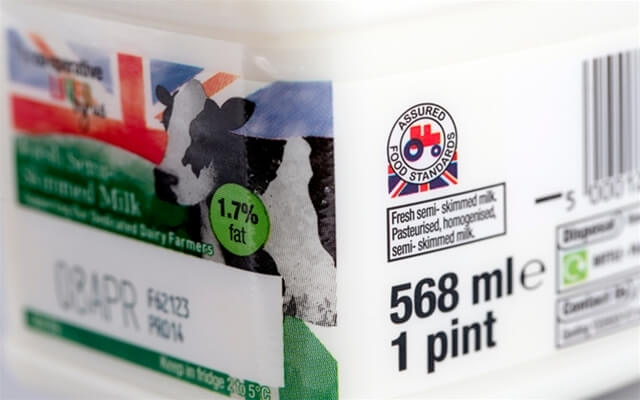 RED TRACTOR ON… ANIMAL WELFARE
It is important that the health and welfare of animals is a priority, so the Red Tractor standards make sure that their farmers have the knowledge and skills needed to properly look after their animals, understanding their needs and maintaining the health of the animals by conducting frequent checks. Farmers have to keep a health plan and record the use of any medicines, including all antibiotics that can only be prescribed by a vet.
The concern for their welfare extends beyond just their health – Red Tractor standards mean all of the animals must have enough space and are provided a safe and comfortable form of housing or shelter. It's not just use who need a nutritious diet to stay healthy, did you know that Red Tractor demand that all animals have unlimited access to fresh, clean drinking water and are provided with well balanced meals? Making sure that animals are well looked after is one of Red Tractor's core driving forces, so you can buy with confidence when you spot the Red Tractor logo.
RED TRACTOR ON… ENVIRONMENTAL PROTECTION
Minimising the risk of pollution is another key area of the Red Tractor mission, making sure that pesticides and fertilisers are stored safely and are applied correctly to ensure minimal damage is done to the environment. Crop farmers and fruit and vegetable growers only use fertilisers and pesticides when necessary to ensure healthy crops and always in a manner that reduces the risk of pollution and the impact on wildlife.
---
You can find out more about the work of Red Tractor here including which brands are involved, real life stores from the farmer's operating under the scheme, what all the logos on your food actually stand for, plus a whole host of interesting and informative content that will leave you feeling totally confident in Red Tractor's mission for us all to #TrustTheTractor and #BackBritishFarming.