Our surroundings and environment can have a huge impact on our general wellbeing so taking the time to tackle some spring cleaning and getting your home organised is a must. The kitchen is often the busiest area of the home yet with a few stylish storage solutions and some easy cleaning tips, you could totally transform the way you use the space.

1. Create space with stylish knife storage solutions
Many of us have an array of kitchen knives that have been quickly shoved into drawers for safekeeping. Not only can this be dangerous if left to roll loosely but they also take up valuable storage space and damage or blunt the blades. Whether you want them out on show or neatly tucked out of reach, the right knife storage can free up much needed space and keep your most-used knives nearby when you need them most.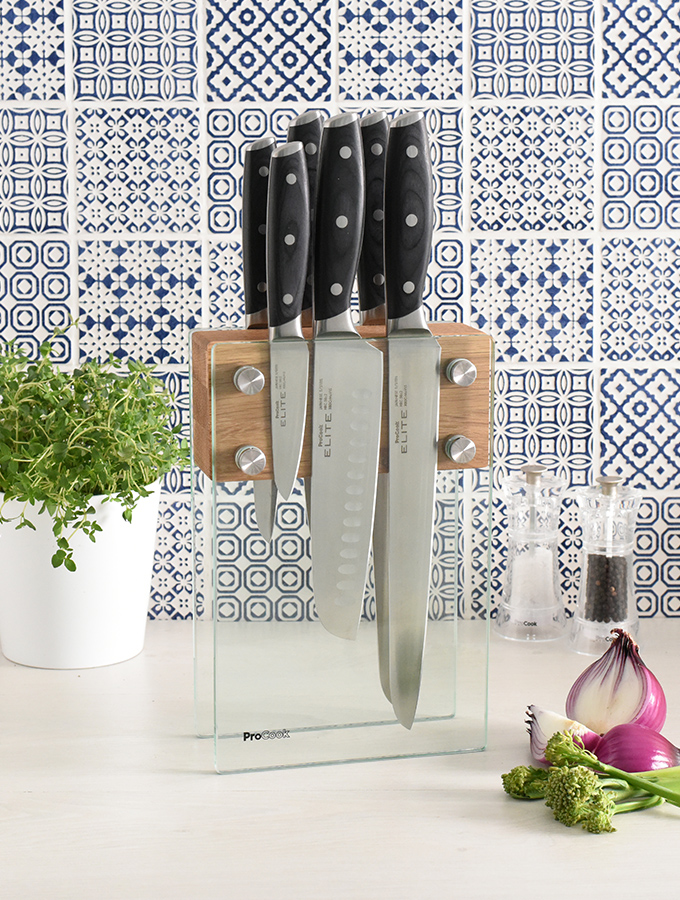 Magnetic blocks are a seriously stylish way to store up to eight knives and look so good they are sure to spark oohs and ahhs from guests. They are also a safe way to store knives away from the reach of little ones who may have taken to exploring your kitchen drawers.
A bristle or waffle block is an ideal choice for small kitchens or for those worried about having blades on show. The vertical design ensures that space on your worktop is maximised and the removable bristle or waffle insert make for easy cleaning.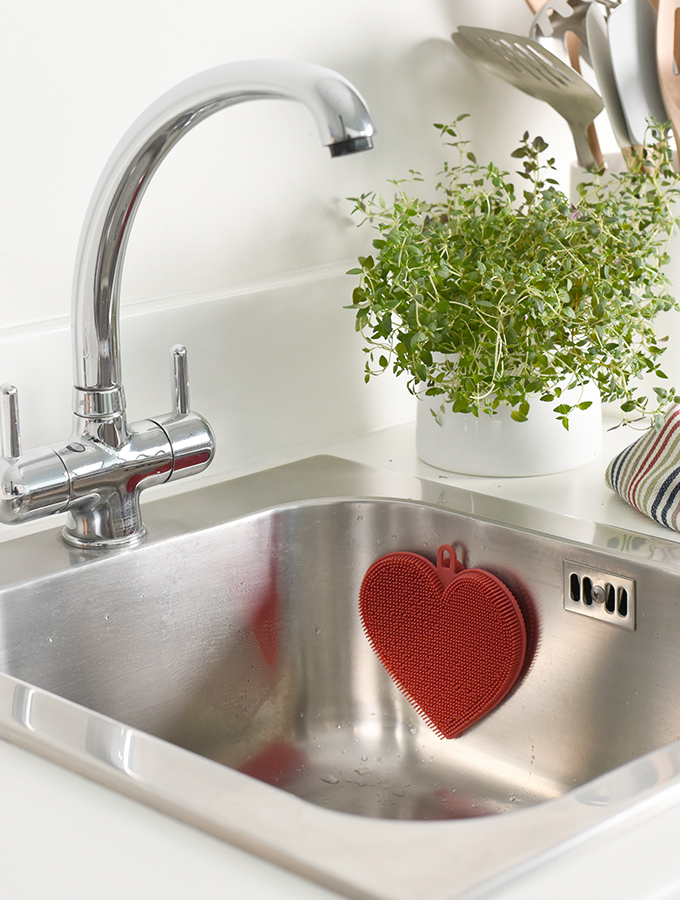 2. Keep your cleaning products clean
Sometimes your stainless steel surfaces, sink and even your pots and pans can look a little dull as they collect fingerprints and marks over time. Bring them back to their brilliant best with an effective stainless steel cleaner and restore the shiny, polished appearance to complete a sparkling new look for your kitchen.
One of the worst things you can do when spring cleaning is to simply move the germs around by using a dirty cloth or sponge. We recommend a silicone scrubber when washing dishes, shelves or showers as they can simply be popped in the dishwasher when done.
If you're using a sponge instead, halfway through cleaning slice a lemon in half and squeeze the juice onto your sponge. Place it in the microwave for 1 minute and not only will the germs be gone, but it'll smell wonderful too!
3. Be ruthless with your cupboards
Many of us have half empty packets lurking at the back of the cupboards that have seen better days. Working from top to bottom, remove everything from your cupboard throwing away anything that is out of date. If it is still in date but you probably aren't going to use it, look online for an exciting new recipe you could try to prevent it be wasted.
Once you have your pile to go back into cupboards, decant what you can into food storage containers. This will save you shelf space, reduce the risk of things falling to the back and even better – makes it easy to see when you're running low on your favourite ingredients! Preserving jars are also a convenient and attractive way to store everything from coffee beans and jams to pasta and lentils.

4. Time your spring cleaning
We all get distracted by other jobs when tackling spring cleaning tasks so add some urgency by timing yourself. Not only will this keep you motivated and focussed it will also let you know how long each section really takes. Once you know that cleaning your fridge only takes you 20 minutes for example, you may find time to do it more often making it a smaller job for next spring.
5. Befriend your dishwasher
If you're fortunate enough to have a dishwasher in your kitchen, did you know that you can use it for more than just keeping your dishes clean? It's great for cleaning children's toys, your own cleaning cloths and even the cast iron from your hob. To ensure it stays in tip top condition, remember to follow all the manufacturer instructions around dishwasher salts and cleaning filters as required.
6. Tackling your microwave
It is inevitable that if you don't clean your microwave after each use the grime quickly builds up. For seriously stubborn residue microwave a mug of tap water for two minutes before wiping down with a non-abrasive dish brush or a damp piece of kitchen roll. Finish by polishing with a microfibre cloth for a microwave that is so sparkling it could be mistaken for new.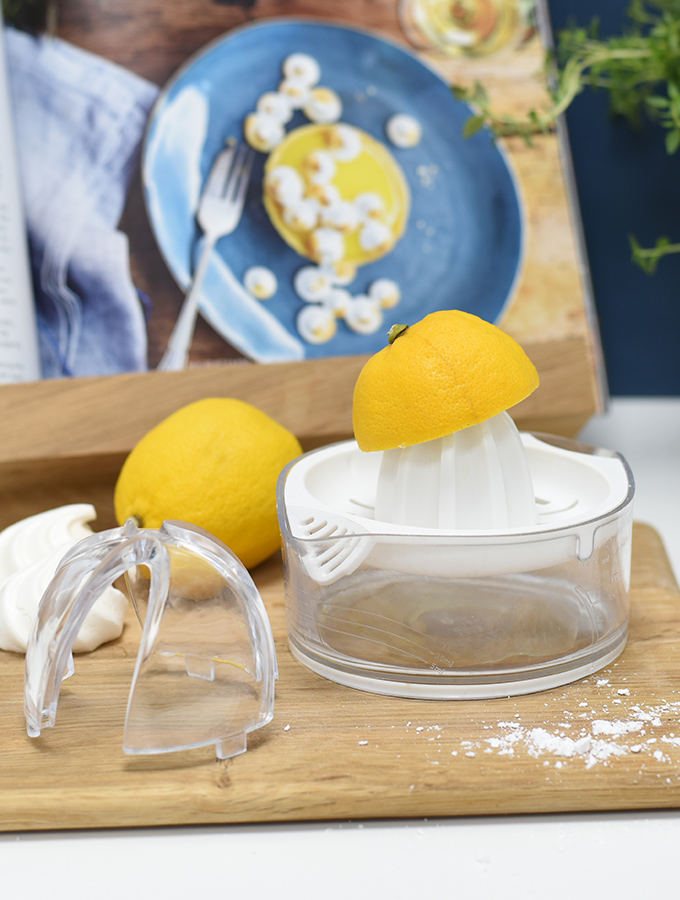 7. Eco-friendly alternatives
There are lots of great ways to make your spring clean greener, and many tips include things you probably already have lying around the house! Did you know that half a grapefruit sprinkled with a little salt makes for an effective chemical-free cleaner for your sink or bathtub? A small bowl of bicarbonate of soda left in your fridge can help remove odours and a little lemon juice on hard to reach areas around your tap will make cleaning these a breeze.
Vinegar is a fantastic all-purpose cleaner and is particularly effective to clean your kettle. Fill halfway with equal parts vinegar and water and boil. Leave in the kettle for approximately 15 minutes before pouring away. Fill again with water and drop in a descaler to catch any remaining pieces of limescale before boiling once more. Empty, rinse thoroughly and make yourself a cup of tea to reward yourself for finishing another year's spring clean!
Shop the post
Browse all our lifestyle posts for more tips and tricks and if you're looking for something different to cook this evening, why not check out our recipe section too?