When the weather takes a turn for the worst, there is nothing better than cosying up with a lovely warm cup of hot chocolate but during the long and cold winters we experience here in the UK they can soon become a little repetitive and well, boring. Well we're putting a stop to boring hot chocolates and bringing you four tried and tested Pinterest favourites that you can have a go at in the comfort of your own kitchen! This Salted Caramel variety is the ultimate in indulgence, and although it may be a little more effort than your ready-made versions this one is definitely worth the extra hassle and can even be refrigerated and reheated for up to a week!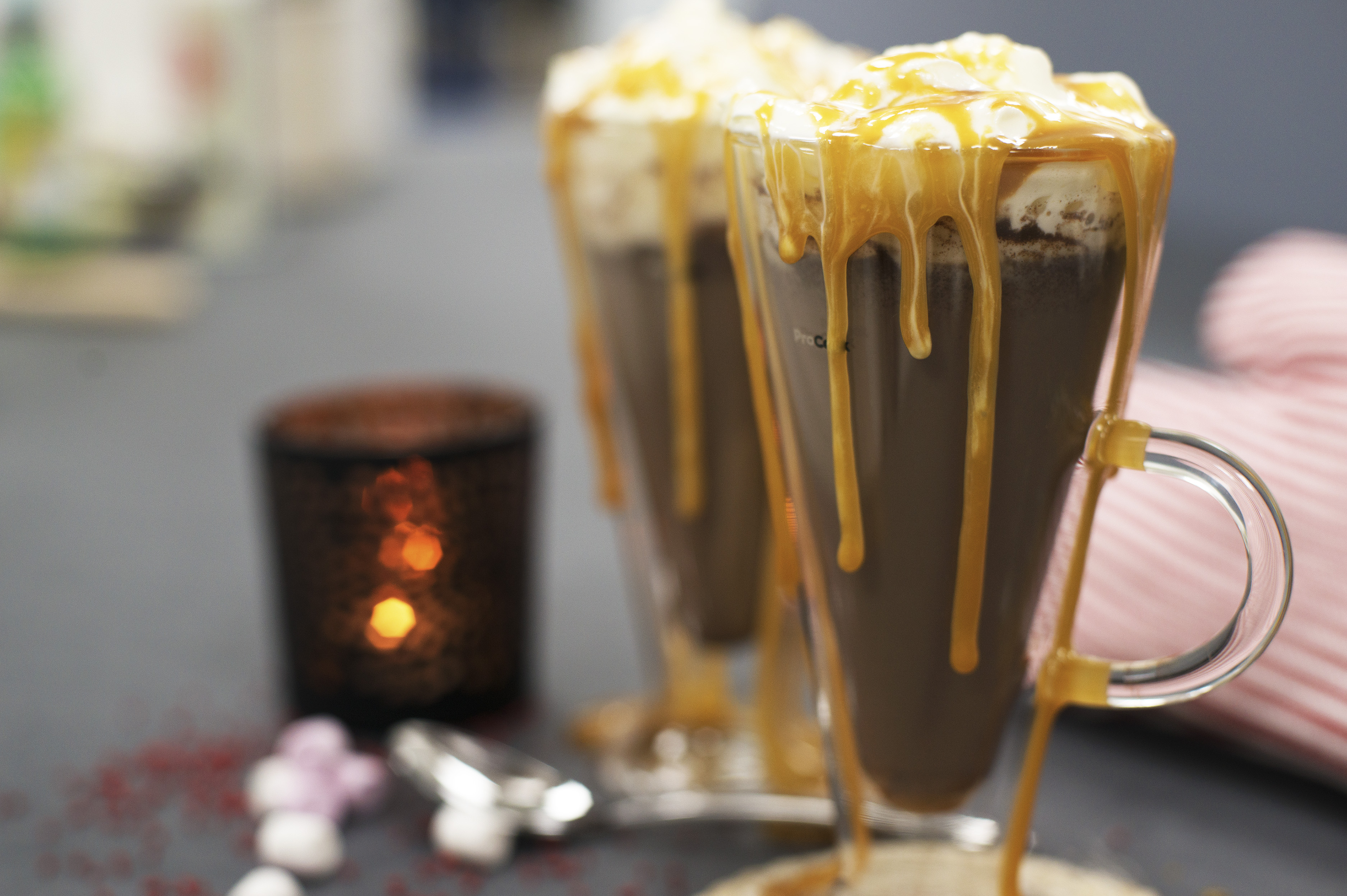 Topped with fridge cold squirty cream and a drizzling of thick caramel sauce, this recipe courtesy of food blogger Sugar Hero was a big hit in the ProCook Head Office, even if it is a little sticky and messy to enjoy. This Salted Caramel Hot Chocolate is best served straight from the hob, and our double walled latte glasses are perfect for keeping fingers cool and hot chocolate warm while you enjoy your chocolate-y treat.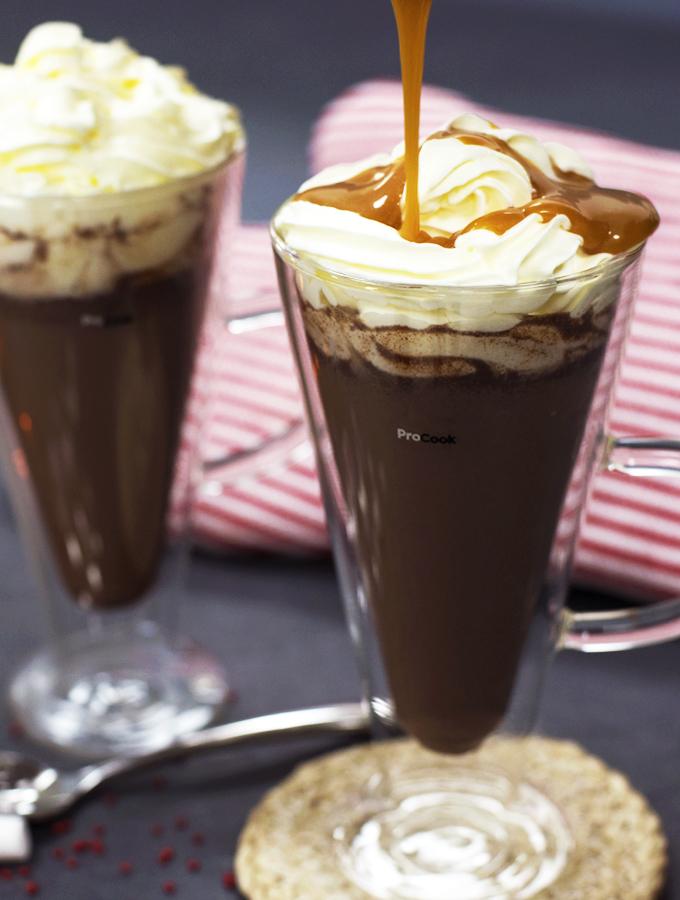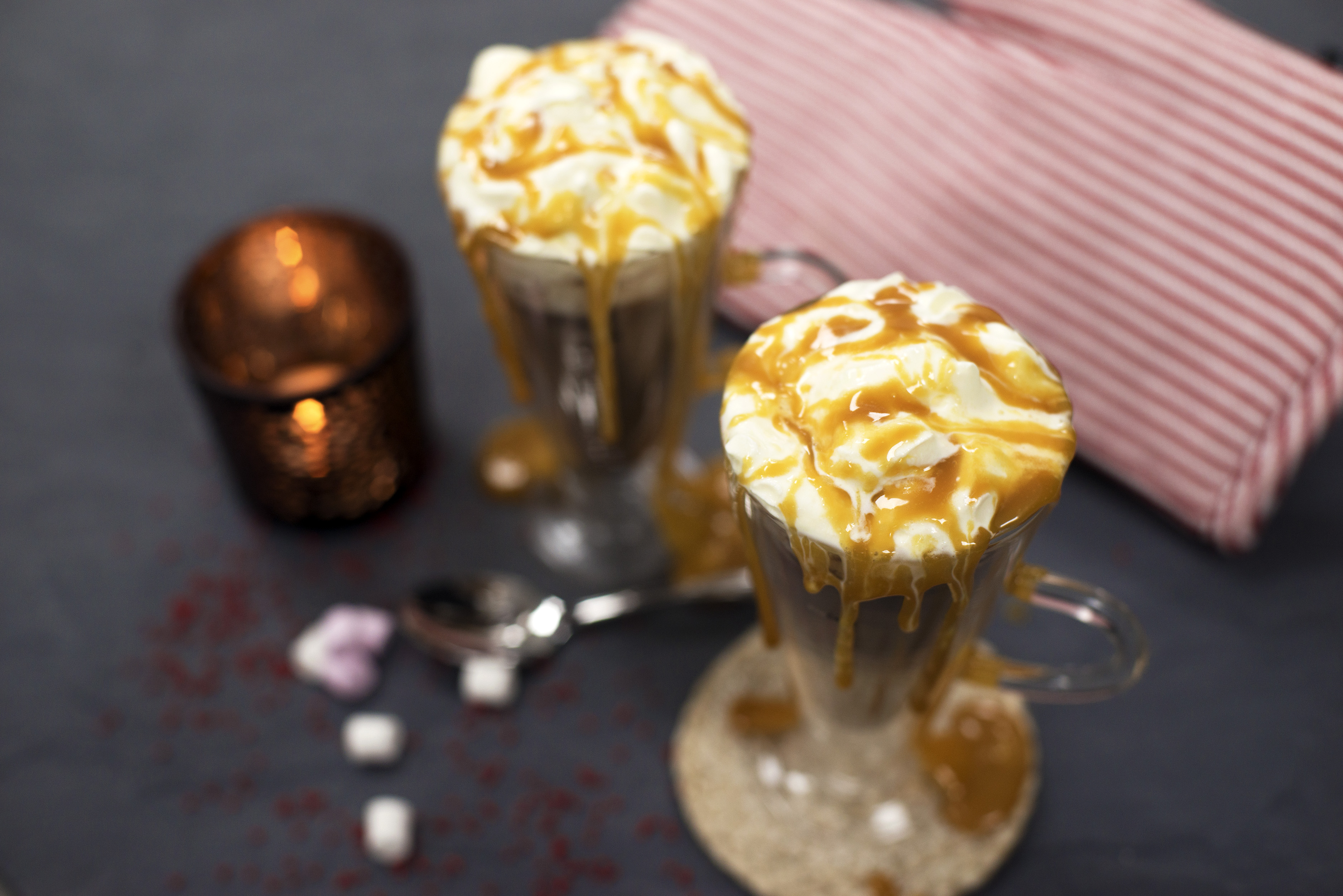 You can find the original recipe below but you need to be patient, and remember that you must keep stirring the sugar once you have added it to the heat or it will quickly burn and ruin. We actually found that after 5-10 minutes our sugar still wasn't dissolving as we expected so we added just a dash of water and thankfully this managed to do the trick and our sugar quickly turned into a gorgeous smooth caramel. If you find yourself doing the same don't panic if the sugar seizes and blisters when you add the water, keep stirring gently and as the added water gets to the same temperature as the sugar it will melt into the amber liquid.
When you pour in the milk you will find that it bubbles quite high to begin with, so make sure you're using a big enough pan to leave room for this without it spilling over the edges. Similarly as before, it is likely the sugar will seize when you add the milk but keep stirring and it will melt into your caramel again. As this recipe is a little more effort than most other hot chocolates, we'll be making a big batch of this to enjoy throughout the week so we have some to hand all week long without having to make our own caramel over and over.
1.5

cups

granulated sugar

1/4

tsp

lemon (juiced)

4.5

cups

milk

room temp

8

oz

dark chocolate

finely chopped

2

oz

milk chocolate

finely chopped

1

pinch

salt

whipped cream

caramel sauce
In a small bowl, rub together the sugar and the lemon juice, until the sugar is damp and fragrant.

Put the sugar in a medium sized saucepan and increase to a medium heat.

Once the sugar starts cooking stir immediately and continuously. Once it liquifies wait for it to turn to a medium amber colour.

Stream in the milk at a steady pace, constantly stirring. The caramel may seize and form small chunks of sugar, but continue to stir and heat the mixture, and by the time the milk is piping hot, the caramel will have melted and you will have a smooth liquid.

Once the milk starts simmering remove from the heat immediately.

Add the chopped chocolate and whisk until the chocolate is melted and the consistency smooth.

Serve with whipped cream and caramel sauce.