Lemon Meringue Pie is a popular dessert that's loved for it's light and zesty flavours, but why reserve it just for a traditional dessert when you could top a doughnut with it for an indulgent afternoon treat?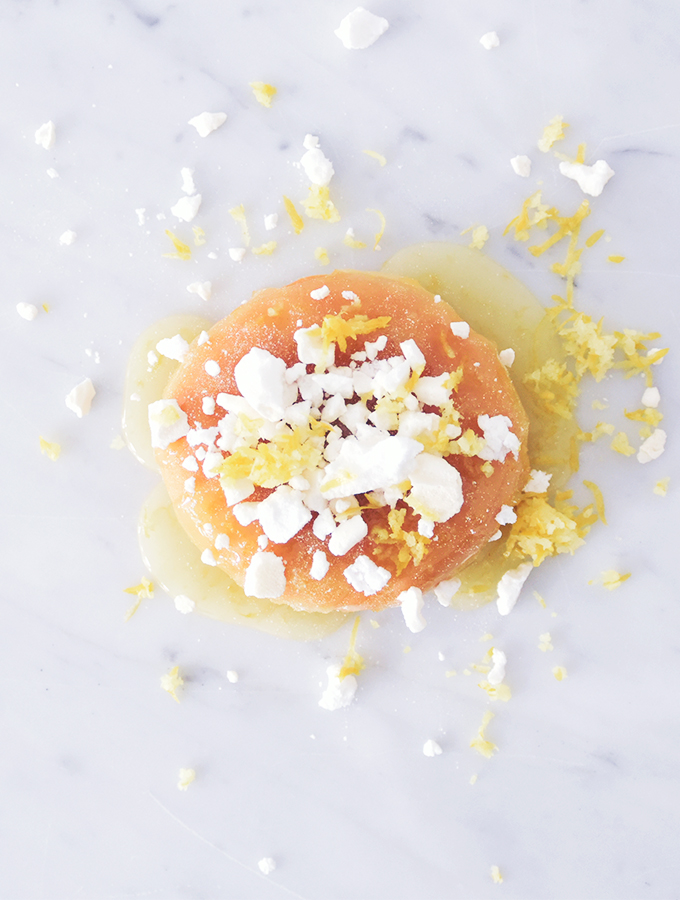 Drizzled with a zesty lemon glaze and topped with crushed meringue pieces and lemon zest, this may not be the most complicated of recipes but it will soon become one of your favourites. Who doesn't love Lemon Meringue Pie after all? If this has got your taste buds tingling why not take a look at some of our other indulgent doughnut topping ideas? Just a warning, they're called indulgent for a reason…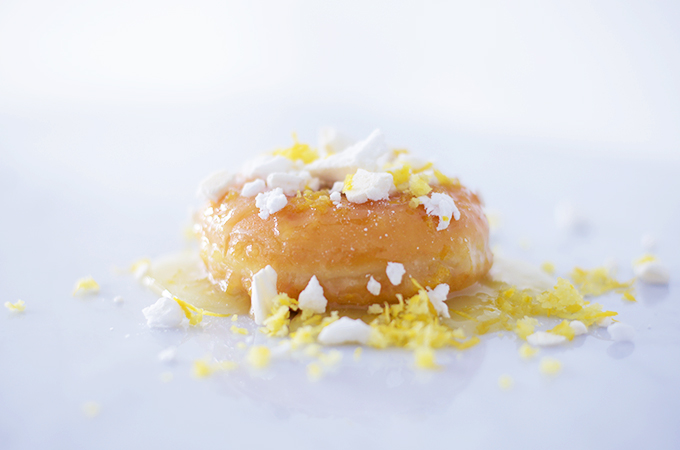 This is a great recipe for getting little ones involved, but keep them a safe distance away from the hot pan as you're making the lemon glaze and allowing it to cool. Once you have poured the glaze over the doughnut little hands can get busy crumbling meringue and sprinkling lemon zest to make their very own doughnut masterpiece. Just remember to emphasise that this is a treat for every now and again, and not a snack to indulge in daily!
To make this tasty Lemon Meringue Pie doughnut topping all you'll need is a saucepan, a zester and juicer, a whisk and a mixing bowl.

220

g

icing sugar

1

lemon (juice and zest)

1

tsp

salted butter

1

crushed meringue nest

2

ring doughnuts
Place the icing sugar, lemon juice and most of the lemon zest in a bowl and combine.

Transfer to a saucepan, add the butter and heat until melted. If you would prefer a thicker glaze add a little more icing sugar and whisk until smooth.

Remove from heat and let it stand for a couple of minutes.

Pour the glaze over the doughnut, sprinkle with the crushed meringue pieces and top with any remaining lemon zest .