Whether you're spending the 14th of February with your partner, family, housemates or even just your pet cat, it's safe to say that this Valentine's Day will be one to remember. Just because we're stuck indoors it doesn't mean that we can't still indulge in a delicious meal or give a special gift or two to our valentine, in fact it just means that we can do it all in our pyjamas this year… we won't tell if you won't!

Setting a Valentine's Table
Regardless of whether you're planning a grand three course meal or are just tucking into a pizza with your Valentine, make the occasion feel more special by making an effort with your table setting. Tealights and candles are an easy way of creating atmosphere and sparkle beautifully when paired with our beaded placemats. Dim the lights, light your candles and the flickers from the flames will make even the largest spaces feel intimate, a trick often used in your favourite restaurants!
The first thing to consider is whether you want to create a relaxed environment you feel at ease in, or something more formal to mark the occasion. The good news is that a few simple details are all that are needed to distinguish between the two. Using a white tablecloth amps up the formality and resembles those found in high-end restaurants, whereas a rustic table with a striking table runner and contrasting placemats still add interest without becoming too rigid.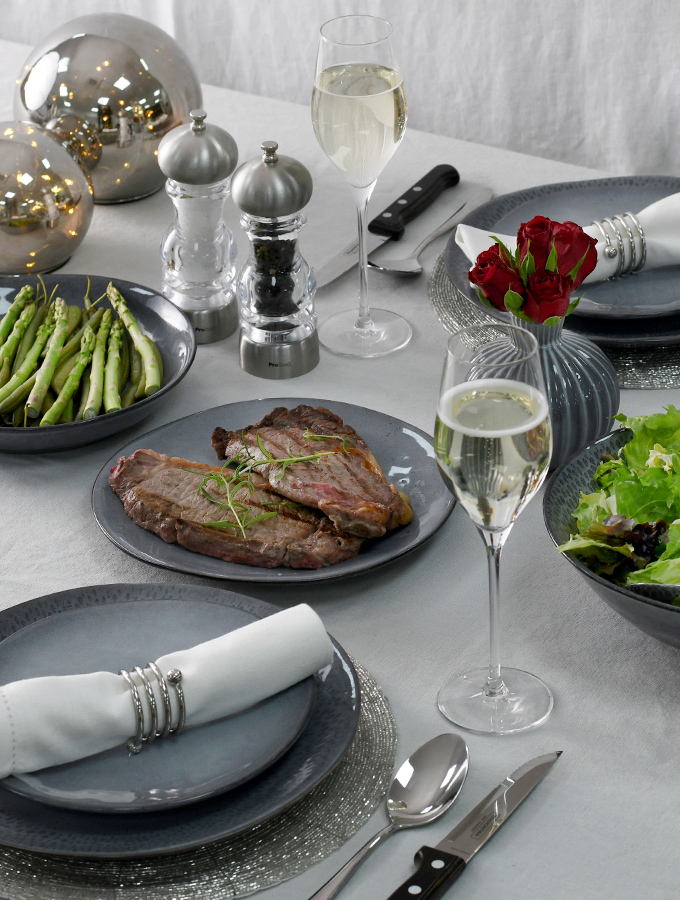 Valentine's is all about creating a romantic atmosphere so choose tableware that contrasts to your backdrop to avoid things becoming too stark. Our Malmo range is a great choice if using a white tablecloth, whereas our Malvern range really shines against rustic wood tones.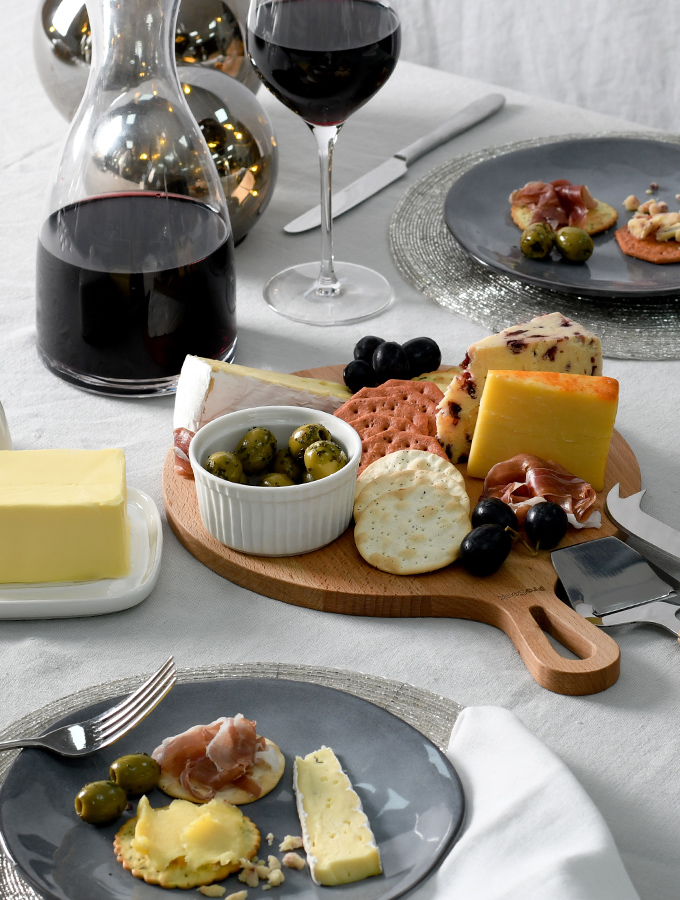 Cheese and wine are wonderful additions to any romantic night in. A cheeseboard placed in the centre of the table is an elegant way to display your cheese of choice and when paired with a carafe at the table, make for an excellent 'event' before your main meal.
Thoughtful gifts for your Valentine
Valentine's gifts don't have to be limited to a bunch of flowers or a box of chocolates. Instead treat your loved one to a gift they really want this February.
The special Valentine's touches
If there is ever a time to go the extra mile, it's on Valentine's Day. Surprise your Valentine with the cocktail they love from their favourite bar or start the day the right way with breakfast in bed, these small touches show you don't have to do anything extravagant to tell loved ones just how much they mean to you.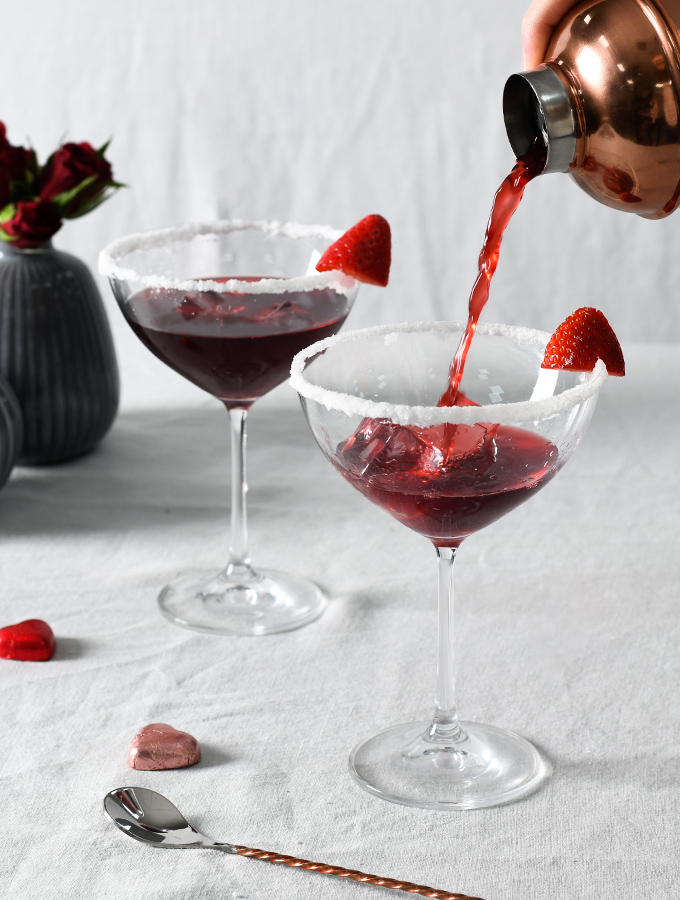 Not sure on their favourite cocktail or want to go for something Valentine's themed? Our Love Potion cocktail recipe is for you. All you'll need is a cocktail set and the glassware of your choice to create this tasty tipple.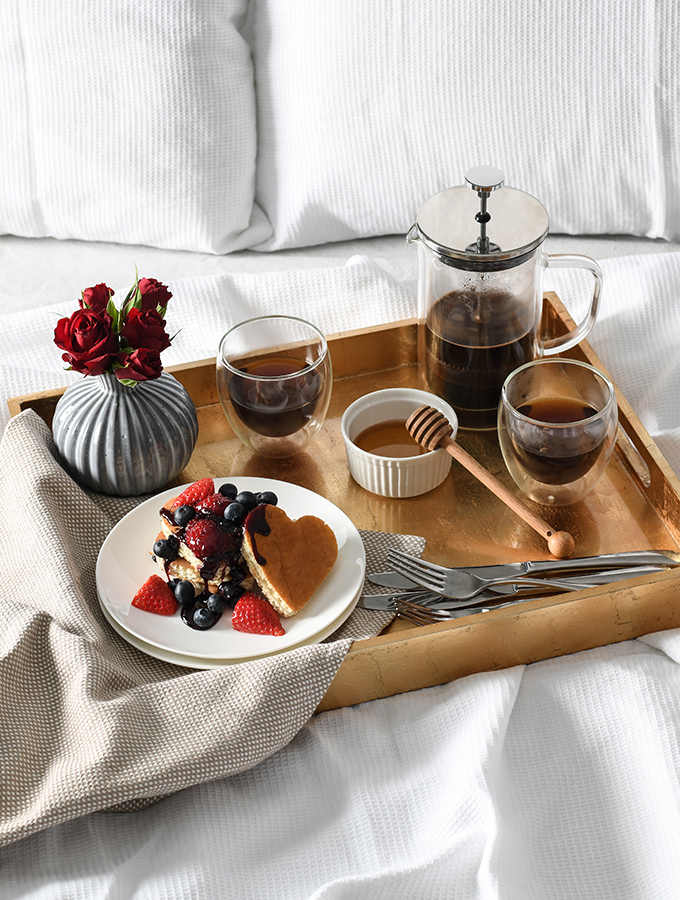 The perfect way to start the day, a thoughtful breakfast in bed is something few would turn down! We cut our pancakes into hearts using cookie cutters and served coffee in a double walled cafetiere and glasses to prevent it going cold as you enjoy a lazy morning.
For recipe inspiration check out our recipe index filled with lots of great dishes that you can make at home.