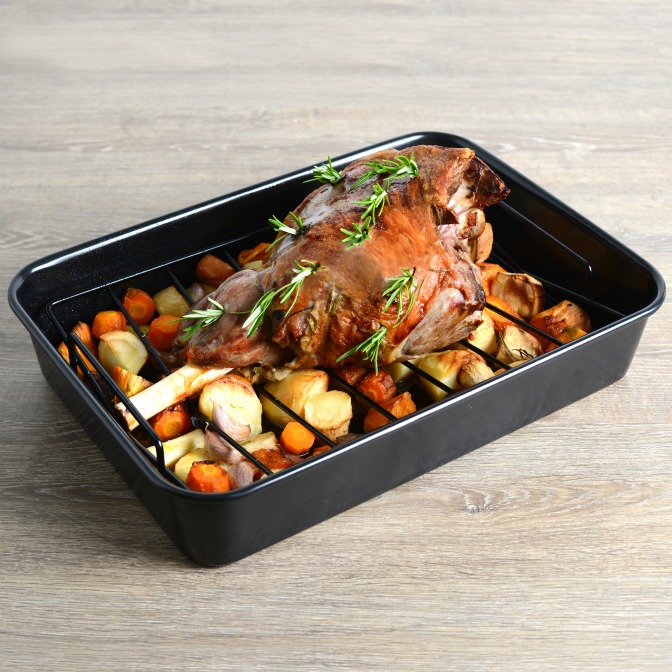 The ProCook non-stick roasting tin and rack set is the perfect choice for either a healthy lower fat roast or to give you room to roast your vegetables in the tasty juices. By holding the meat aloft the juices can drain away or make your vegetables even more delicious it's up to you!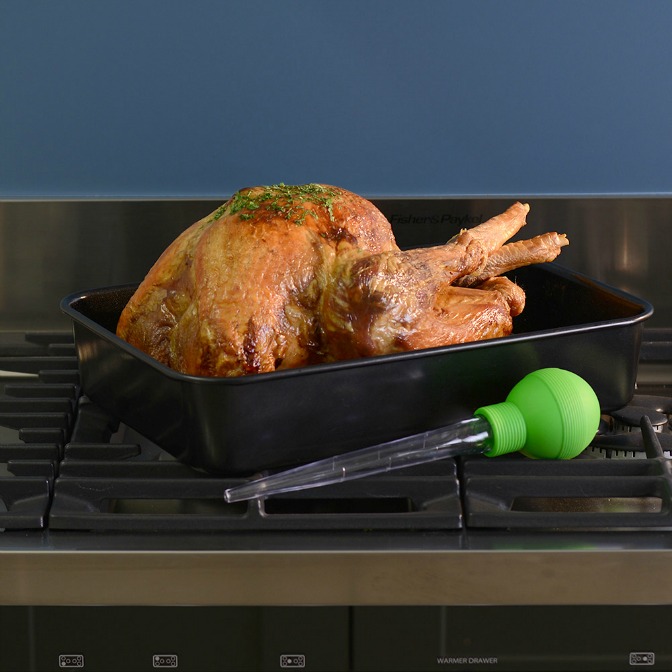 There is nothing worse than dry meat. To make sure you avoid any Christmas dinner disasters, simply suck up the juices around the meat and release them over the meat as it roasts. Need I say more?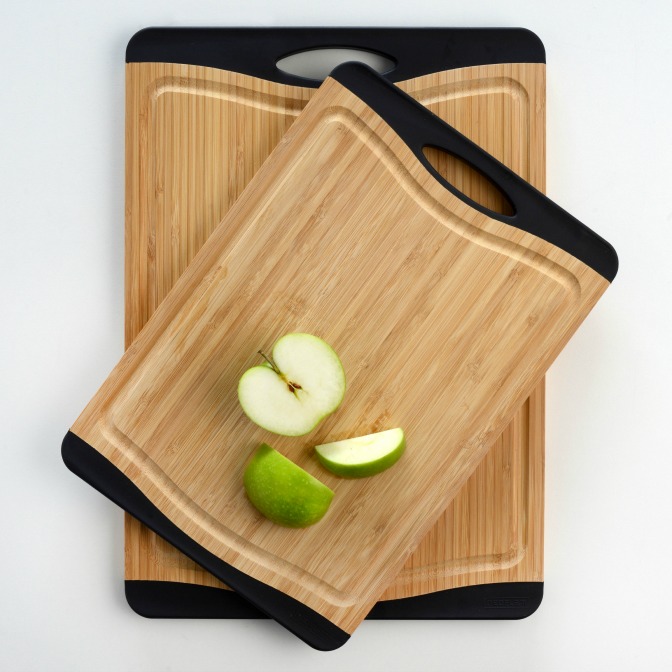 So much of your dinner prep requires a quality, non-slip chopping board. The ProCook Bamboo chopping boards are environmentally friendly and incredibly hard-wearing with clever non-slip rubber edges for stability when cutting.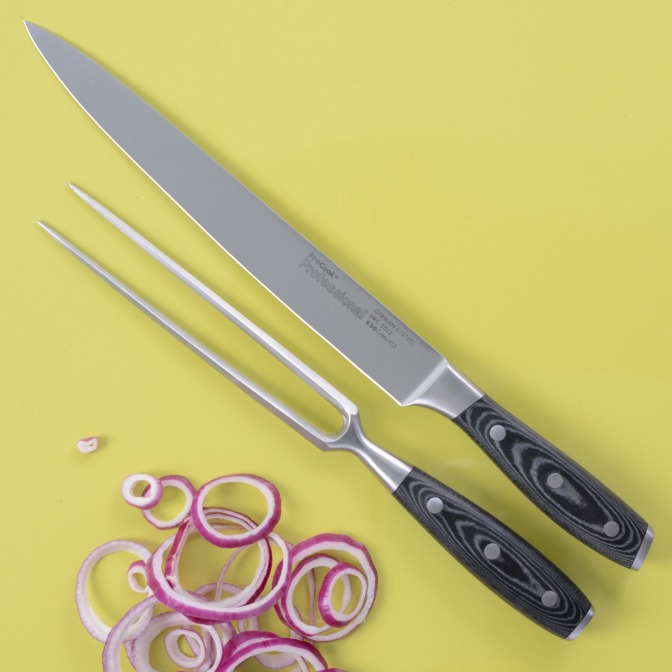 After cooking a beautiful Christmas dinner, the last thing you want to do is hack it apart with shoddy cooking utensils. To get the best out of your roasted meats, our Professional X50 carving set with 25cm knife and 20cm fork will work in unison to help you slice even cuts of meat.

There is no better, (or healthier!) way to prepare your Christmas vegetables than by using a steamer. With our 20cm stockpot and two 20cm steamer inserts you can easily steam large quantities of your chosen food for a perfect Christmas Dinner!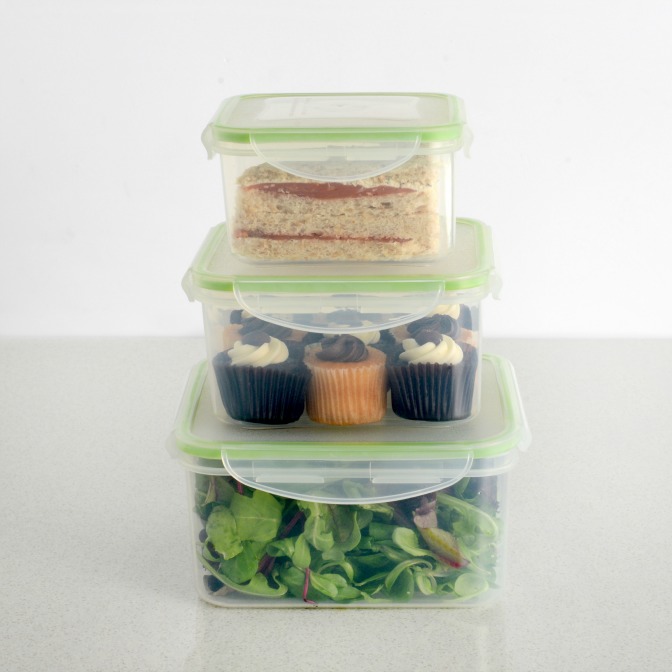 Do you always prepare enough food to feed the street? If so, keep your delicious leftovers fresh for longer with our brilliant 'Lock & Fresh' storage set. The set is microwave safe simply pop your container in for a quick and easy taste of Christmas.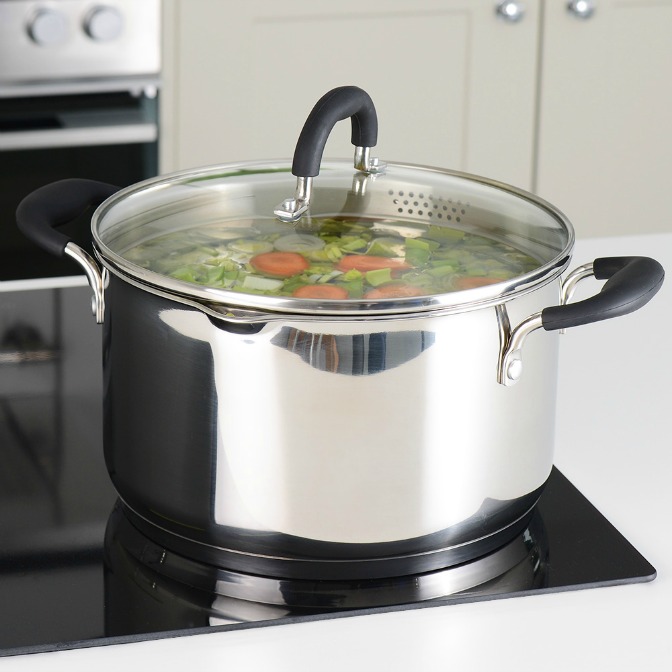 Christmas dinner wouldn't be the same without lashings of gravy. Make sure there's enough for all the family with our generously sized Gourmet Steel Stockpot.