Steak & Kidney pie is a traditional British Pie which has stood the test of time – for very good reason. Comforting, warming and bursting with delicious beef and gravy, the steak and kidney pie uses cheap cuts of meat to maximum effect!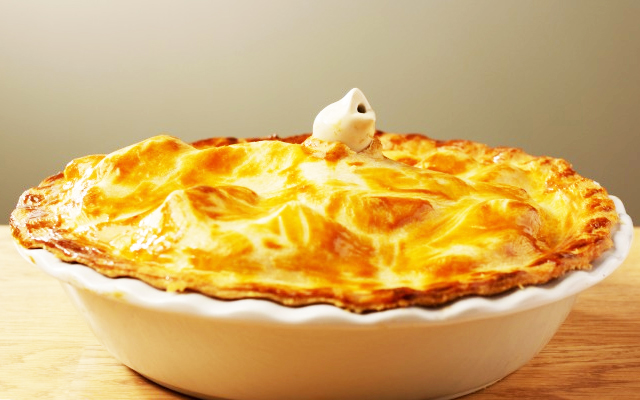 Servings

Prep Time

4

people

30

minutes
Servings

Prep Time

4

people

30

minutes
Warm the vegetable oil in a frying pan before adding the stewing beef and frying until it is browned all over.

Remove from the pan and begin frying the kidneys, ensuring that they are browned on both sides before adding the onions.

Fry the kidneys and onions for a further 4 minutes before adding the beef back into the pan.

Lightly cover the contents of the frying pan with flour, ensuring that the onions and the meat is covered.

Add the stock and stir well. Bring to the boil for a minute before turning down to a simmer.

Allow simmer for 90 minutes.

After 90 minutes, remove the pan from the heat and add Worcestershire sauce, salt & pepper. Allow to cool before putting in a pie dish.

Preheat the oven to 220C.

Roll out your pastry, aiming for a thickness of roughly 5mm and larger in diameter than the pie dish.

Place on top of the pie dish and trim the edges off the pastry, crimping the edge with your fingers.

Brush with a beaten egg and bake for 40 minutes until golden brown.