Shortbread is the ultimate crowd pleaser, tea companion and comfort food all rolled into one. Even better, its super simple to make, so if you're looking for a quick sweet to impress your family or colleagues at work try our simple shortbread recipe.
All you'll need for this recipe is a mixing bowl and spoon, a rolling pin, and a baking tray.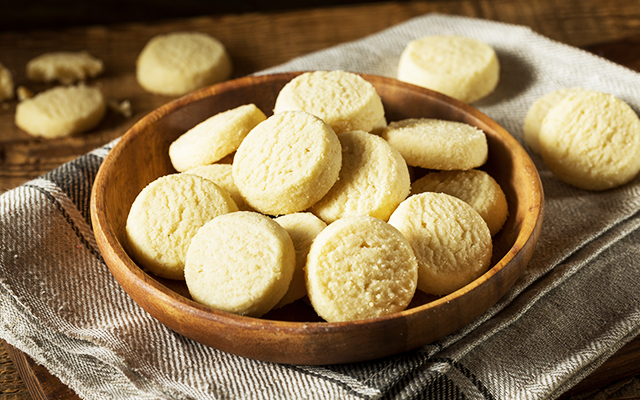 A simple shortbread recipe that's designed to impress, with minimum effort and maximum impact!
Servings

Prep Time

24

30

mins
Servings

Prep Time

24

30

mins
A simple shortbread recipe that's designed to impress, with minimum effort and maximum impact!

Servings

Prep Time

24

30

mins

Servings

Prep Time

24

30

mins
Preheat your oven to 180c/350f/Gas mark 4

Cream your sugar and butter until light and fluffy. Don't persevere by hand if you have an electric whisk - it's much easier!

Mix in the flour (sieve if you prefer) until you have a smooth dough, and turn out on to a floured work surface

Roll out your dough to around 1cm thickness and cut into either slices or use a round cookie cutter for circular biscuits - prick the top of the dough with a fork for that traditional 'shortbread' look

Transfer to a baking tray (either a good non-stick or a tray lined with baking paper) and bake for around 20 mins or until golden

Dust with more caster sugar before leaving to cool