What happens when Roast Dinner Week meets International Coffee Day?
You get this wonderful combination!
Don't pass it up because it sounds strange, this recipe is something to behold. The intense flavour of the coffee adds a delicious richness to the gravy, perfectly complimenting red meat.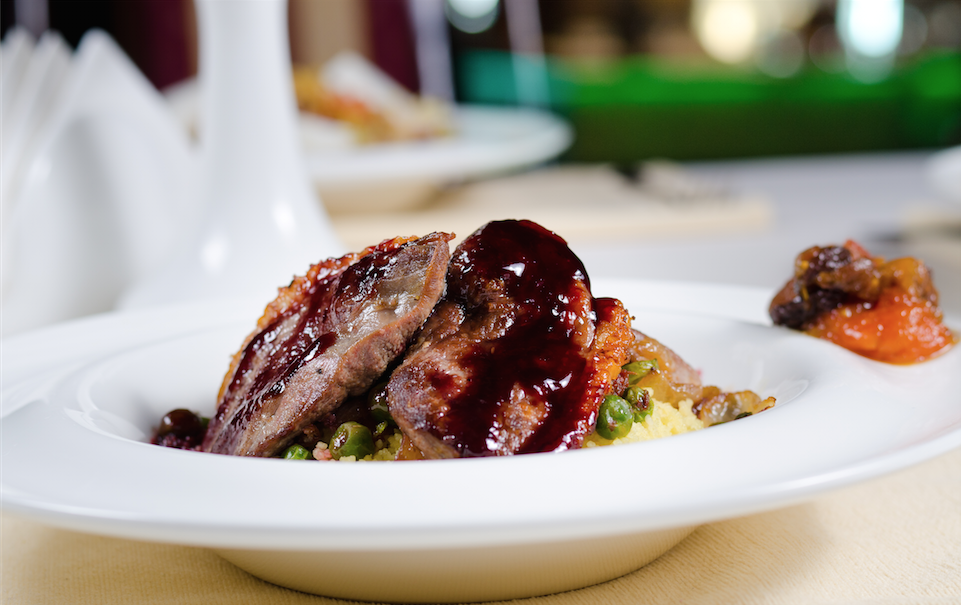 Preheat the oven to 170C.

Cut 5 deep slits around the beef joint and push the whole garlic cloves inside.

Place the meat joint in a large roasting tin and pour the coffee over the top.

Cook for 2 - 3 hours depending on size of joint.

When roast is done, remove fro the oven, pour the meat juices into a saucepan.

In a bowl combine the cornstarch and water together. Add the mixture to the meat juices in the saucepan and simmer until thickened.

Serve the beef sliced with coffee gravy and seasonal vegetables.