We love Mondays here at ProCook…and in case you're wondering, no we're not insane.
Monday marks the return of Meat Free Mondays and a chance to showcase our culinary skills! Today, we bring you a personal favourite, pumpkin curry.
Delicately chopped with a Chef's knife and peeled with a paring knife, our pumpkin curry is healthier than a trip to your local Indian takeaway and offers a flavoursome, meat-free alternative which the whole family can enjoy!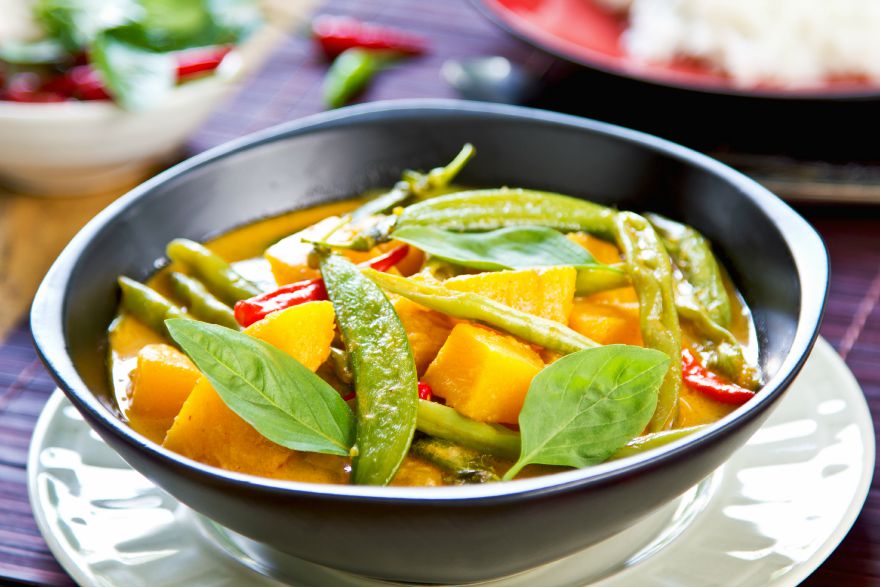 Servings

Prep Time

4

10

minutes
Servings

Prep Time

4

10

minutes
Chop the pumpkin into 3-4cm slices.

Cut the ginger into matchsticks.

Pick the coriander leaves and dissect the stalks.

Warm up groundnut oil on a high temperature.

Add the ginger, garlic, chilli and shallots, before reducing the heat to a medium flame/temperature.

Stir frequently and then add mustard seeds, coriander stalks and curry leaves. Fry until the leaves are crispy.

Supplement with tomatoes, turmeric and coconut oil.

Add pumpkin and chickpeas before reducing to a low heat.

Cover with a lid and leave for 45 minutes.

Check every 10 minutes and stir. Add water if the curry looks dry.

After 45 minutes, remove lid and cook for further 15 minutes until sauce thickens.

Garnish with coriander leaves and serve with rice and naan bread.