Keep the cold at bay with this traditional pork and apple casserole.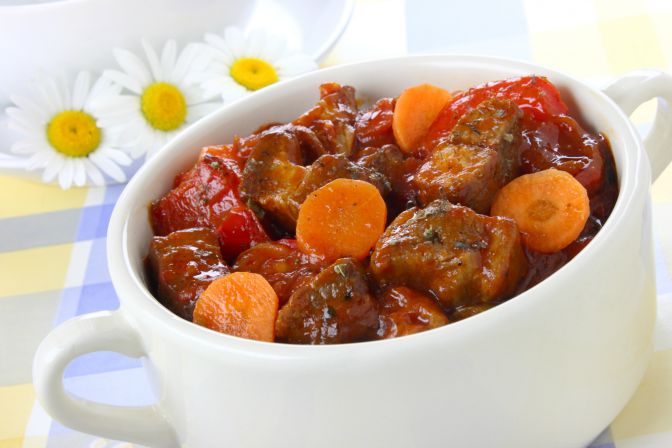 Best served with crusty bread.
Preheat the oven to 160C. Heat the olive oil in a ProCook Gourmet Steel Frying Pan and brown the pork steaks.

Transfer the pork into a ProCook Cast Iron Casserole dish and add the apple and carrots. Fry the onions for 3 – 4 minutes and add them to the pork.

Sprinkle the plain flour on the pan juices and fry for 1 – 2 minutes. Pour in the chicken stock and apple cider and cook until the liquid thickens.

Pour the sauce into the casserole dish and add brown sugar, dried sage and a pinch of salt and pepper.

Place the lid on the casserole dish and put in the oven for 30 minutes or until the meat is tender.

Stir in the double cream just before serving.