Refreshing and light, this tasty and healthy smoothie is perfect after a few weeks of Christmas and New Year celebrations! This smoothie could either be a healthy breakfast option or a refreshing drink throughout the day.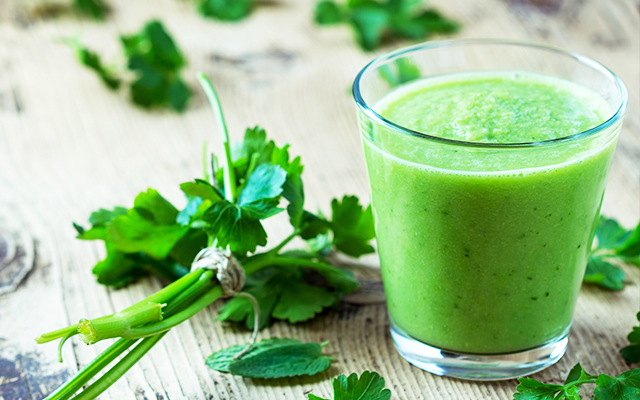 IF YOU'RE USING A SMOOTHIE MAKER
Add all ingredients to the smoothie maker and blend until smooth - yes, it really is that easy!
IF YOU'RE USING A BLENDER
Add the coconut water and juice of the lemons

Add the kiwis, fresh mint and spinach

Starting on a low setting, begin to blend the ingredients. Slowly increase the speed until you reach your preferred consistency