Combining a fresh whipped cream with juicy strawberries and a sprinkle of icing sugar is a great way to perfect a Strawberry Shortcake-inspired doughnut topping, and with an optional touch of pink this recipe is perfect for a garden party or princess themed birthday. If you don't like strawberries you can swap these out for whatever fruit you prefer; if you would rather have cherries topping your doughnut try swaping the pink food colouring for red, or perhaps skip the colouring altogether for a striking contrast between the fruit and icing.
This recipe is part of a series of Indulgent Doughnuts and you can find the other recipes here.
For this recipe you will need a whisk, 2 bowls, a spatula and a flour sifter.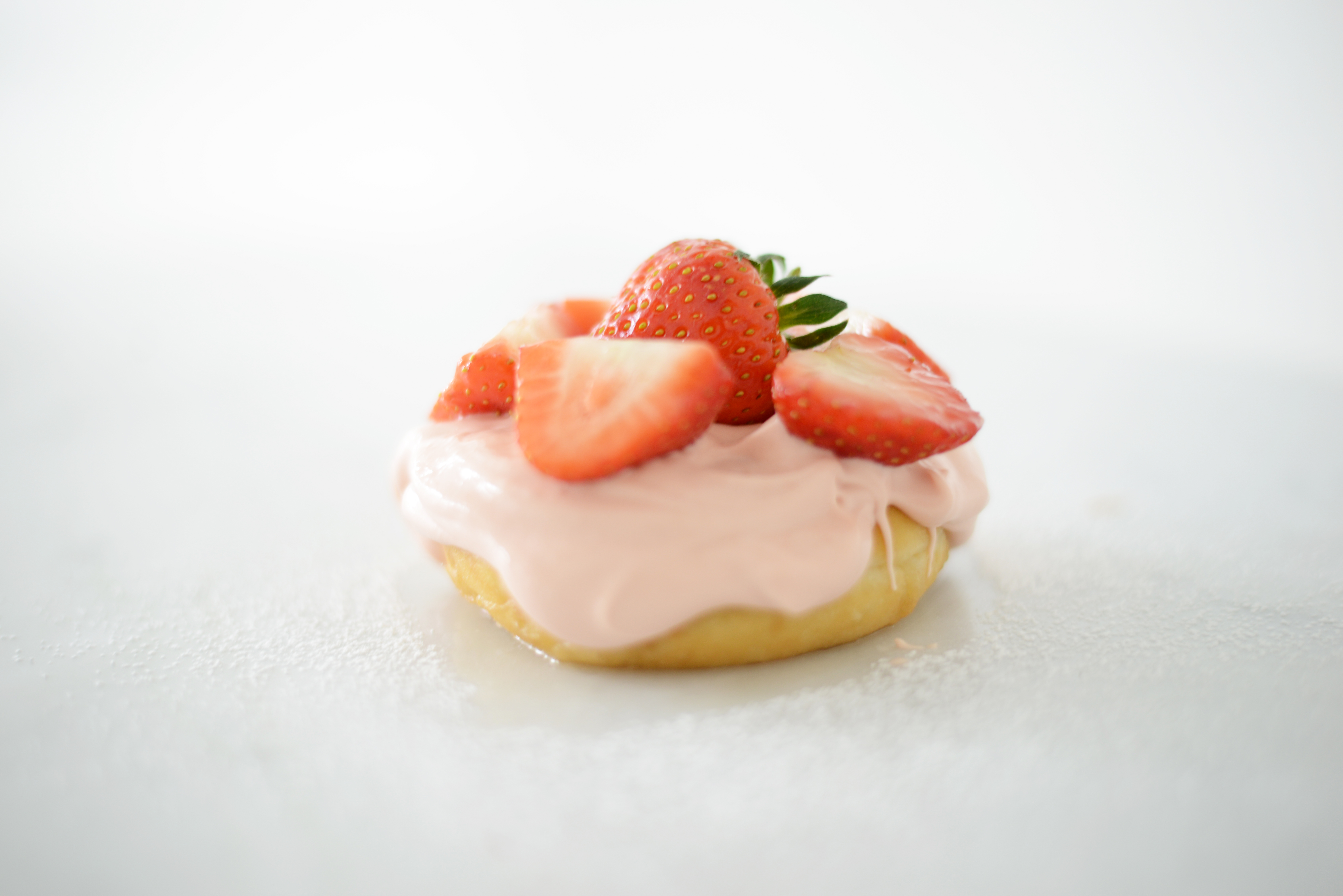 Chill a bowl in the freezer for 10 minutes

Add the double cream to the chilled bowl and whip until soft peaks form

Pour in the icing sugar and vanilla extract and whisk until all combined

In a seperate bowl add the creme fraiche and sugar and whisk until smooth

Fold half of the creme fraiche mix into the whipped cream mix gently, and then fold in the other half

OPTIONAL - add in the pink food colouring and fold gently

Spread the creme fraiche whipped cream onto the top of the doughnut

Place strawberries on top of the doughnut in whatever layout you prefer, and sprinkle with icing sugar