Not only do these Pistachio and White Chocolate doughnuts look great, they taste it too. Their crunchy texture makes for a slightly different doughnut experience than normal but that is just one of the reasons why we love them so much!
This recipe is part of a series of Indulgent Doughnuts and you can find the other recipes here.
For this recipe you will need a pestle and mortar, a bowl, a saucepan and a wooden spoon.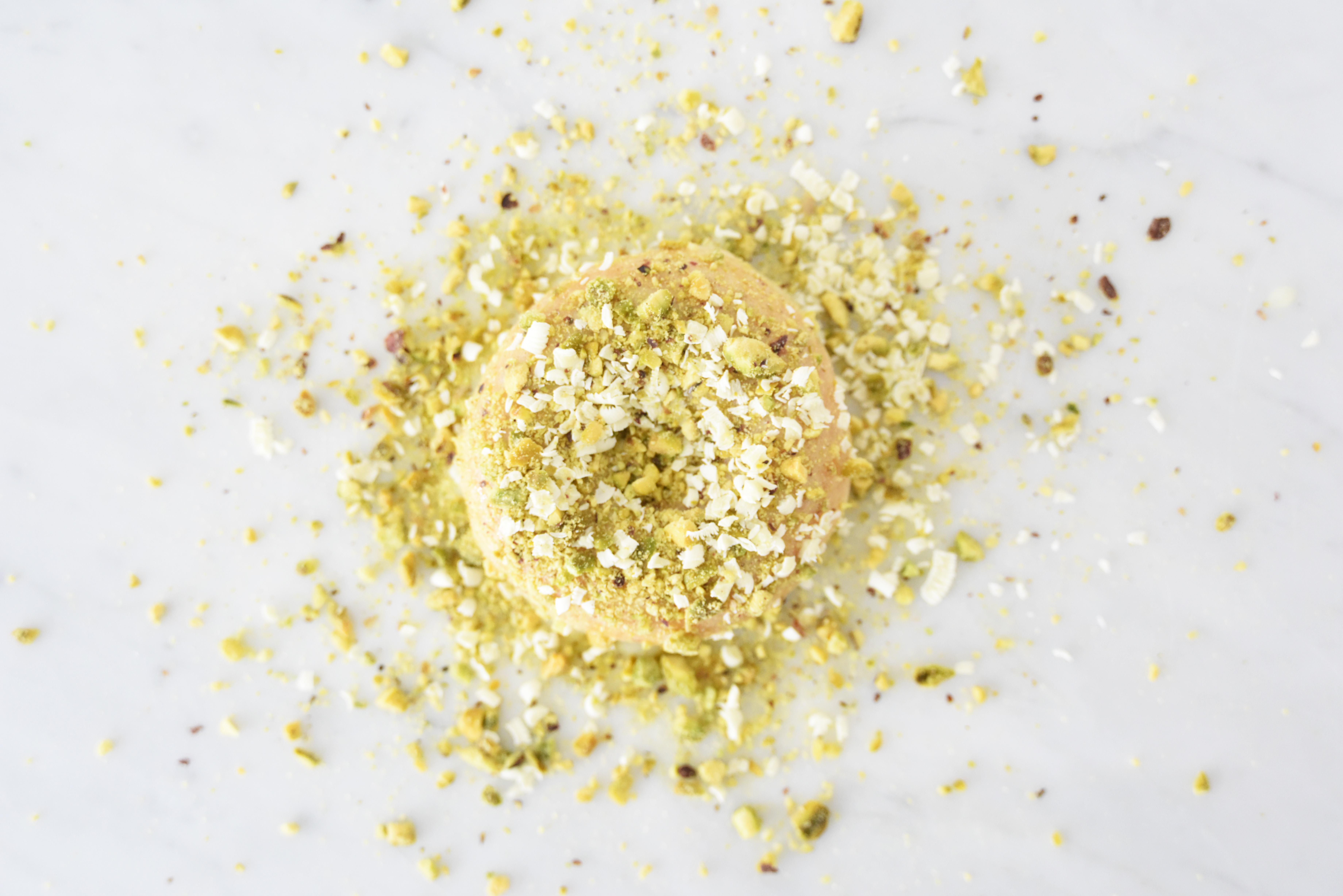 Place the pistachios into a pestle and mortar and grind into small pieces and set aside

Grate 10g of white chocolate into curls and set aside

Place 190g of the white chocolate and milk in a heatproof bowl and place over a saucepan of simmering water

Stir continuously until the chocolate has melted

Remove from the heat, pour in the icing sugar and mix until smooth

Dip your doughnut 2/3 of the way into the mix and allow the excess to run off before placing onto a flat surface

Sprinkle with the crushed pistachios and white chocolate curls