Indulge your senses with this Peanut Butter and Chocolate doughnut topping that looks and smells incredible, and tastes even better! For even more of a chocolate fix drizzle melted milk chocolate over the crumbled Reese's pieces, just don't blame us when you have eaten a whole plateful of these nutty delights…
This recipe is part of a series of Indulgent Doughnuts and you can find the other recipes here.
For this recipe you will need a bowl, a whisk and a knife to chop up the chocolate.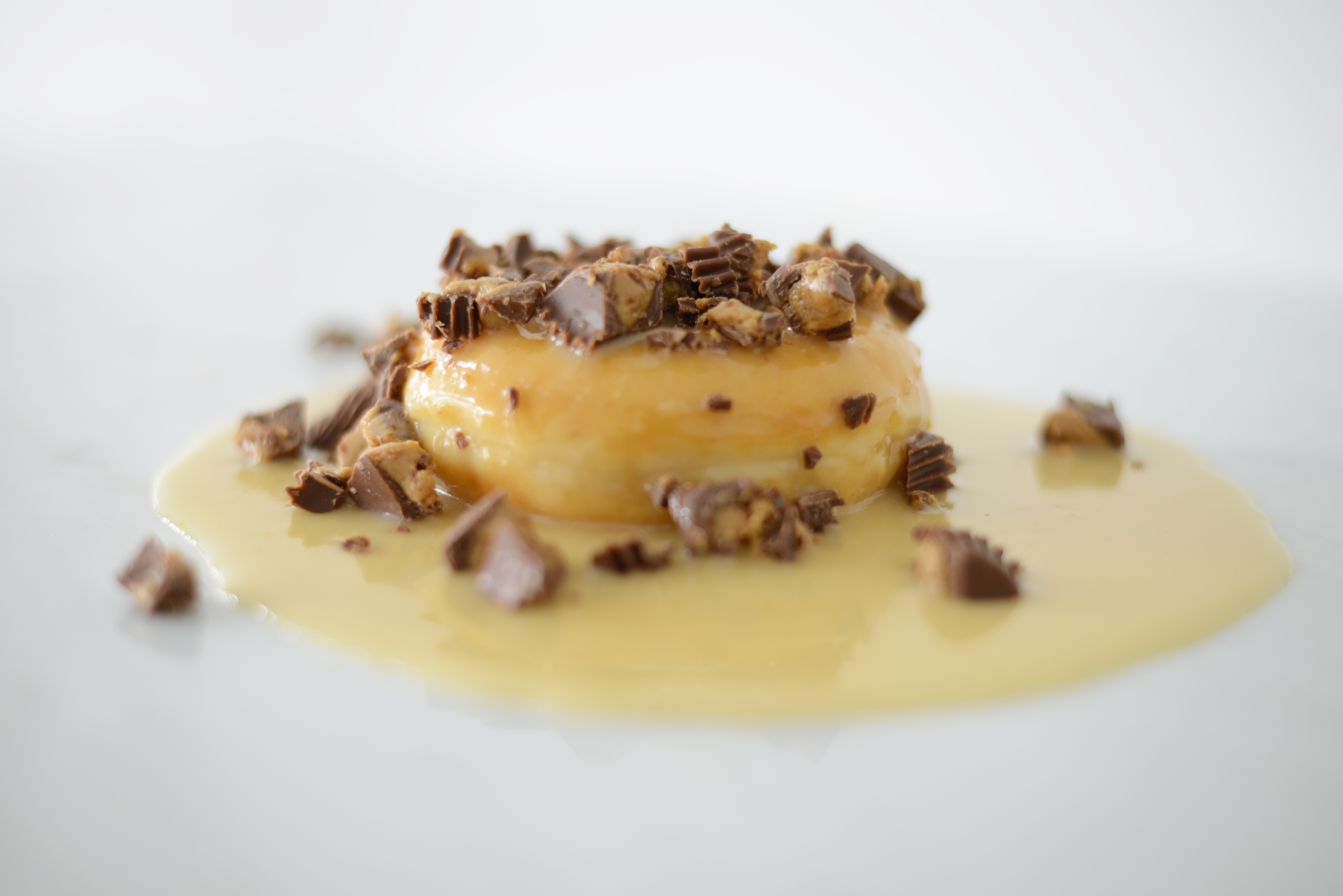 Combine the peanut butter, water and icing sugar in a small bowl and whisk until smooth (for a thicker glaze add more icing sugar)

Place your doughnut on a flat surface and pour over your peanut butter glaze

Sprinkle with the chopped Reese's chocolate pieces