Lemon Meringue Pie is a classic dessert, loved for it's light and zesty flavours. Why reserve it for just the traditional pie when you can have it as a citrus doughtnut topping?
This recipe is part of a series of Indulgent Doughnuts and you can find the other recipes here.
For this recipe you will need a lemon juicer, a lemon zester, a small bowl, a saucepan and a whisk.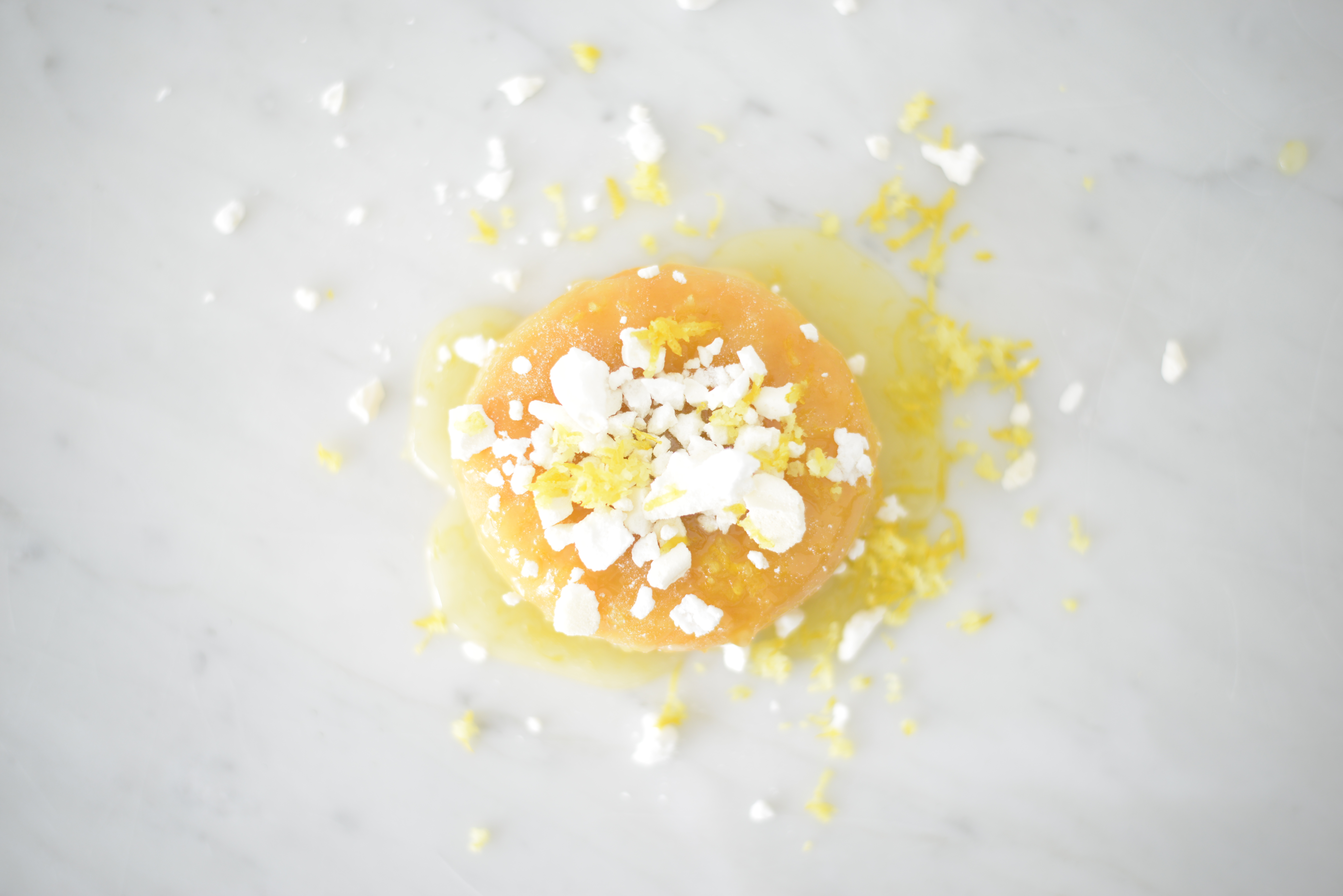 Place icing sugar, lemon juice and lemon zest in a bowl and combine

Transfer to a saucepan, add the butter and heat until melted. If you would prefer a thicker glaze add more icing sugar

Remove from heat and let it stand for a couple of minutes

Pour the glaze over the doughnut, sprinkle with crushed meringue pieces and top with lemon zest