Not for the faint-hearted this sweet treat is a true reminded of childhood and devouring ice cream sundaes by the beach on family holidays. Swap the strawberry for a cherry for a more authentic ice cream sundae and swap the ice cream flavour to one of your choice to really customise your dessert. Make this dessert straight onto a plate or bowl as the ice cream and chocolate sauce will run.
This recipe is part of a series of Indulgent Doughnuts and you can find the other recipes here.
For this recipe all you will need an ice cream scoop and a spoon to drizzle the chocolate sauce!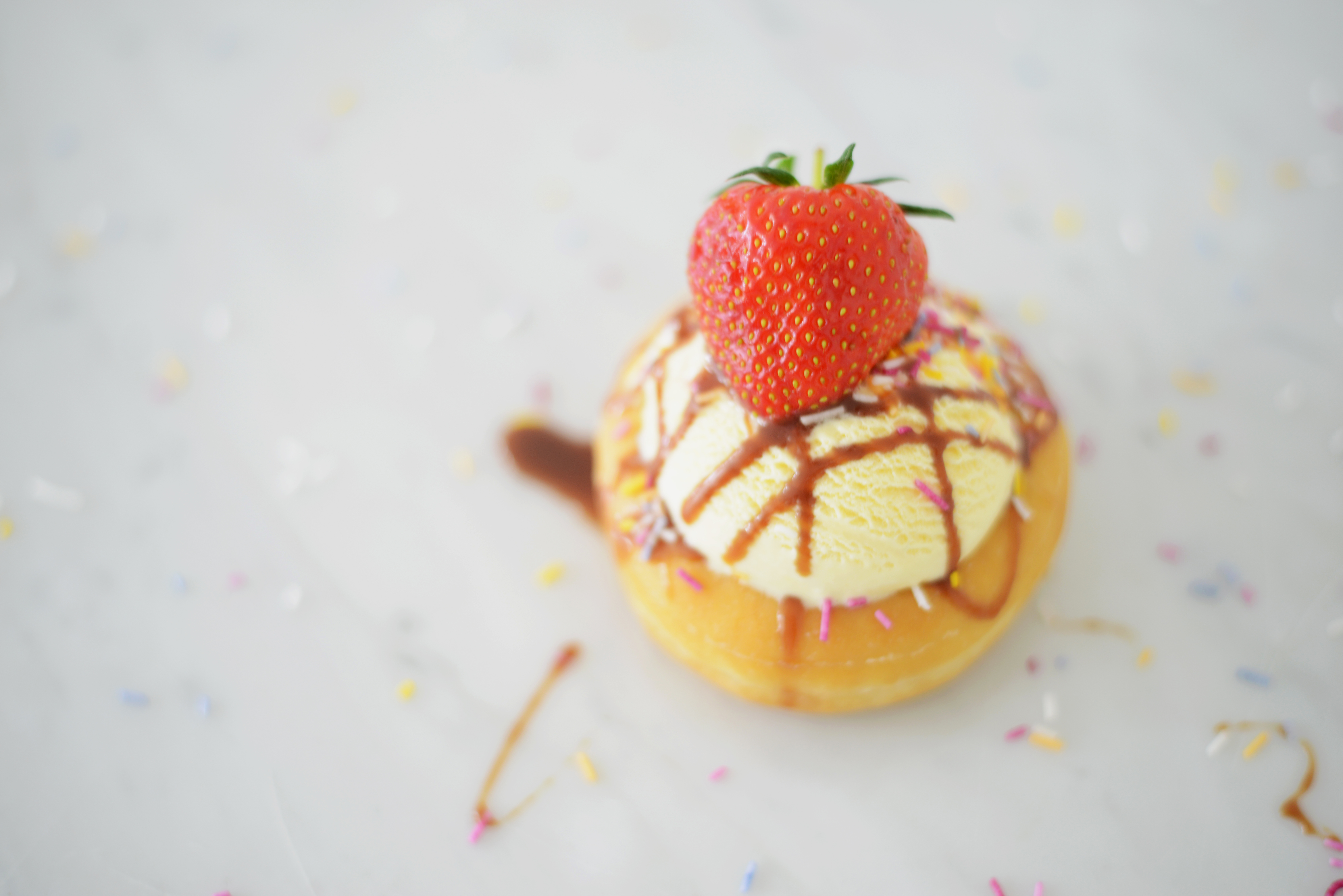 Place 1 scoop of ice cream on top of the doughnut in the centre

Sprinkle with hundreds and thousands

Drizzle with the chocolate sauce (either ready-made or make yourself by melting chocolate in a bowl over simmering water)

Top with a strawberry in the centre of the ice cream