Another hearty British meal to continue our celebration of #BritishFoodFortnight. Packed full of healthy veggies and served with our delicious mash potato, this recipe will help keep the winter sniffles at bay!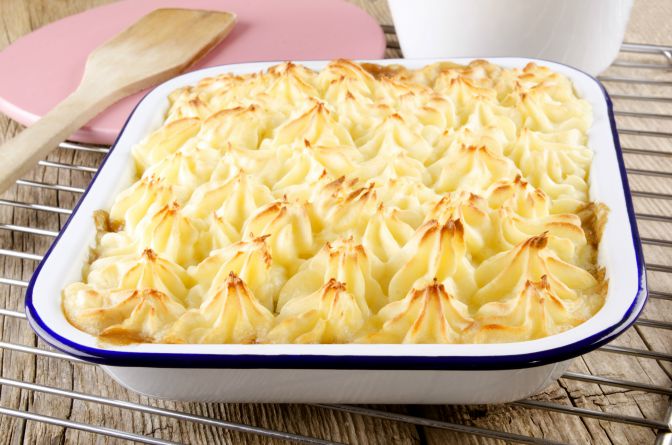 Servings

Prep Time

4

people

30

minutes
Servings

Prep Time

4

people

30

minutes
Preheat the oven to 190C.

Warm the mince slowly in a large frying pan and add finely chopped onions and carrots.

Cook on a medium heat 15 minutes.

Add the beef stock, and cook for 5 minutes before adding the tomatoes, puree, Worcestershire sauce, bay leaf and thyme.

Cover with a lid and allow to simmer for 30 minutes.

While this is cooking, peal the potatoes and parsnips and boil until soft. Stir with butter and milk before stirring in some horseradish.

Add the meat mixture to an ovenproof dish and top with the mashed potato. Cook until golden brown.