Chocolate Croissants are the perfect way to start any weekend. Easy-to-make and quick to bake, this delicious pastry is a wonderfully decadent treat for a Sunday morning.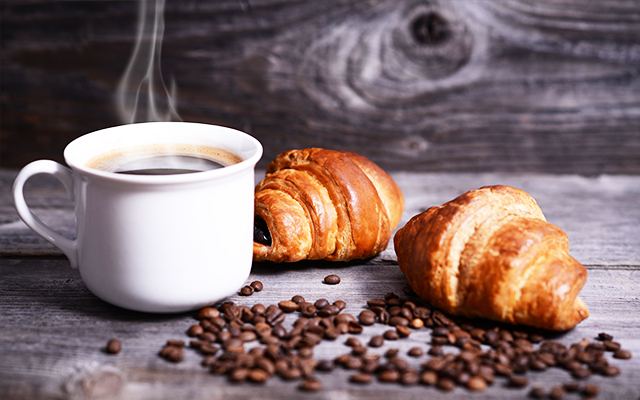 Servings

Prep Time

6

people

15

minutes
Servings

Prep Time

6

people

15

minutes
Preheat the oven to 220C.

Unroll the pastry sheet and cut into 6 squares.

Cut each square diagonally, leaving you with 2 triangles. Have the longer edge facing you, and the point facing away.

Put small pieces of chocolate on the pastry triangles, allowing a 2cm gap between the chocolate and the wide-ended side of the pastry.

Roll from the flat end towards the point of the triangle.

Seal with your fingertips and curl around in to a crescent shape.

Place the chocolate croissants on a baking tray and, using a pastry brush, paint with a beaten egg.

Bake for 15 minutes until golden and puffy.